This month marks three years since my first advocacy experience with Cervivor. Three years ago, in February 2018, I jumped completely out of my comfort zone, boarded a plane alone, and flew to Washington DC to meet up with a group of women I'd never met to advocate for cervical cancer screening guidelines on Capitol Hill.
I had absolutely no idea what I was getting myself into, but I never could have imagined the empowering and validating journey the decision to take part in that "Cervivor's Lobbying Day on the Hill" would mark the beginning of.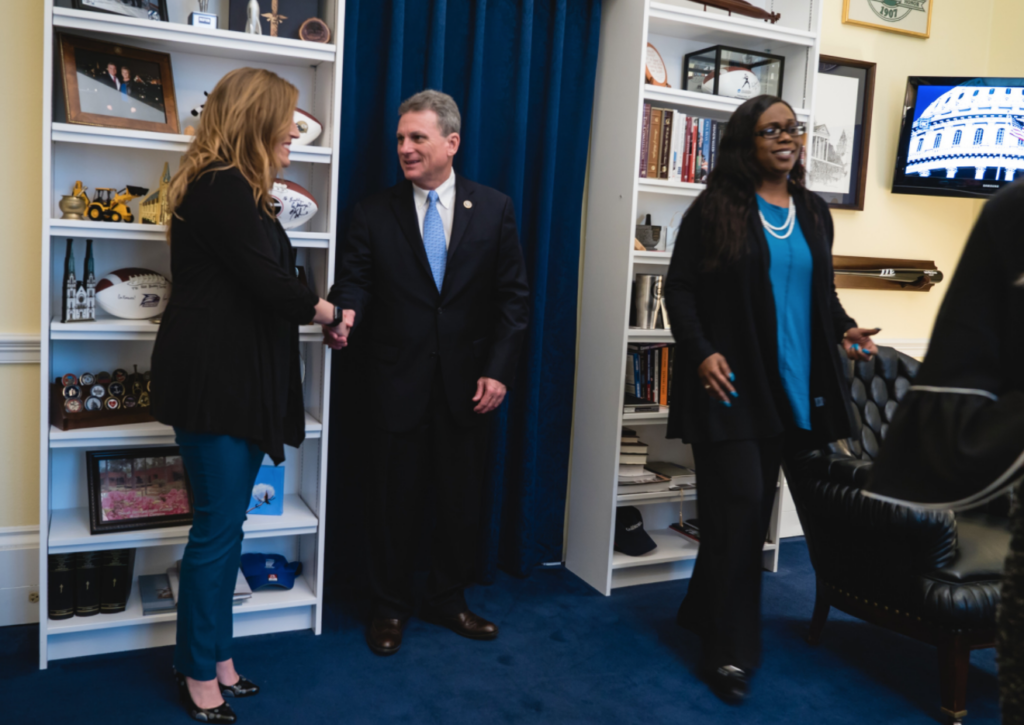 Despite never having met any of the other women in person, I was instantly at ease with each of them. Experiencing the positivity of the relationships that can develop when you have a common goal, passion, and past is something I will forever be grateful for. I've never forgotten the feelings and emotions of my first Cervivor experience and the deep connections that so quickly evolved!
My "why" was formed as I realized our stories were being heard.
My "why" was fueled as I realized that our stories mattered and held the potential to evoke change.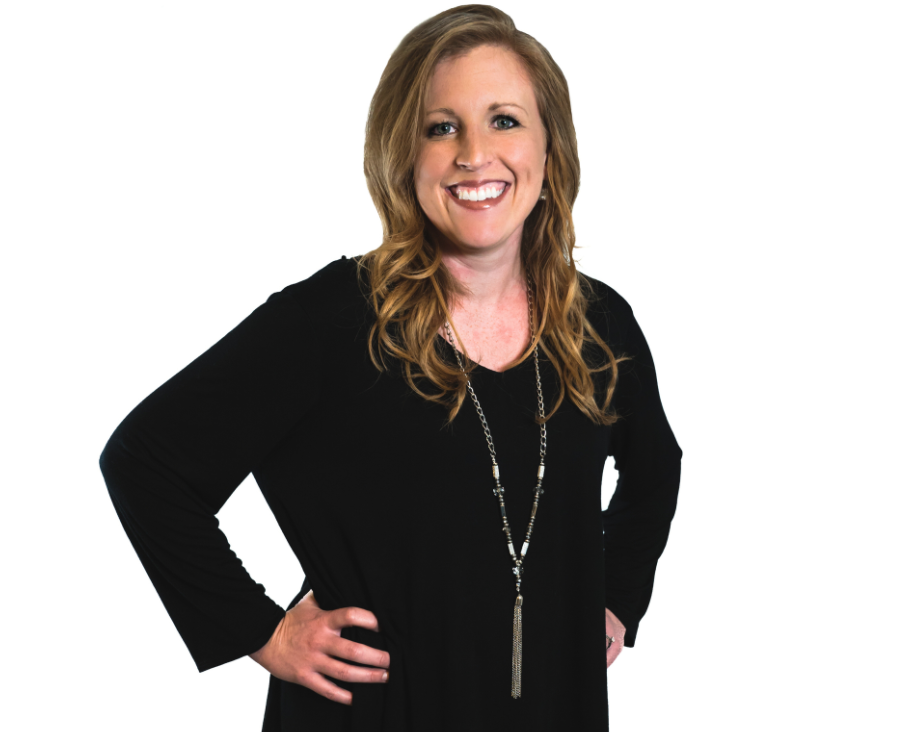 Prior to this trip, my experience with Cervivor was online chats and questions with our late lead ambassador, Erica, who actually introduced me to Cervivor. I'd read tons of the posts on the Cervivor groups on Facebook but had engaged in only limited interaction. That has since changed! This group was – and still is – better than Google when something felt off or when I just needed advice on navigating my cancer journey.

Prior to this first advocacy experience, I'd known deep down that I needed to tell my story. I knew enduring, and surviving, two battles with cervical cancer by age 31 was bound to have a greater purpose. I had tossed around the idea of blogging a little here and there, and I had told parts of my story once at a local breast cancer event. What I had done the most of though, was question if my story was something anyone outside of my immediate family and friends would ever need or want to hear. I no longer question that.
Three years ago, during this quick trip to Washington, DC, I learned the importance of sharing my story. Of sharing OUR stories. I learned how much more impactful it is to advocate with others. The diverse paths of our cancer journeys spoke volumes to the ears they fell on. I learned firsthand how we truly are stronger together.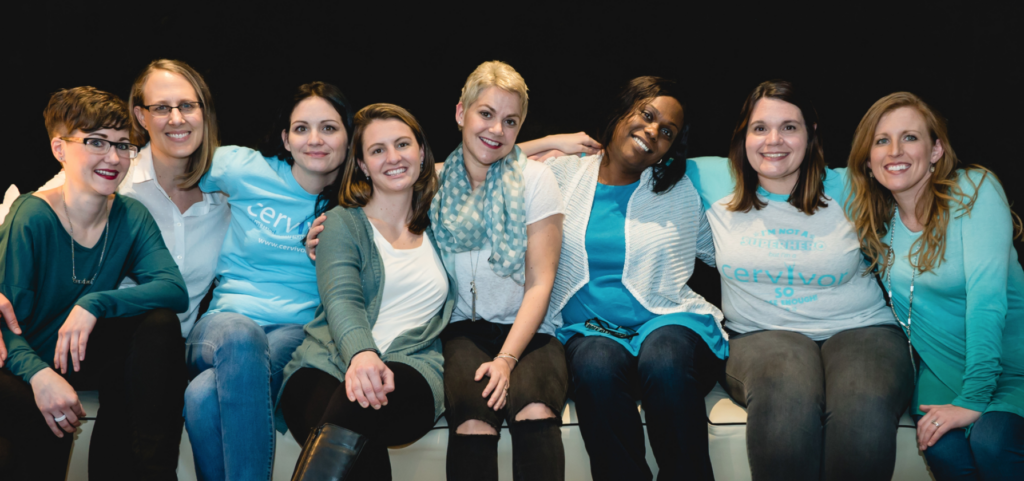 I am personally stronger, bolder and more confident as a result of my connection with Cervivor. Today, I continue my mission for the women in this photo. Too many lost their lives to cervical cancer. Holly. Teolita. Brittany. Today, they are a core part of my "why" – why I'll keep story sharing and educating and advocating. They were a lifeline for me that day on the Hill and beyond. I continue for them. I continue for me. I continue for women everywhere who we can protect from cervical cancer.
My kids are also a big part of my "why." As a mom of two boys, I want to shout from the rooftops that the HPV vaccine is safe and effective not only for girls, but also that we should consider it our parental duty to vaccinate our BOYS, too! This is part of my story now, and how I use my voice and my story to make change.
Remember, there will always be someone that needs to hear your story. Someone somewhere will always find hope in reading or hearing your story. Someone will always find themselves being educated through your story. If you haven't done so, take a leap outside of your comfort zone and share your story today at https://cervivor.org/stories/.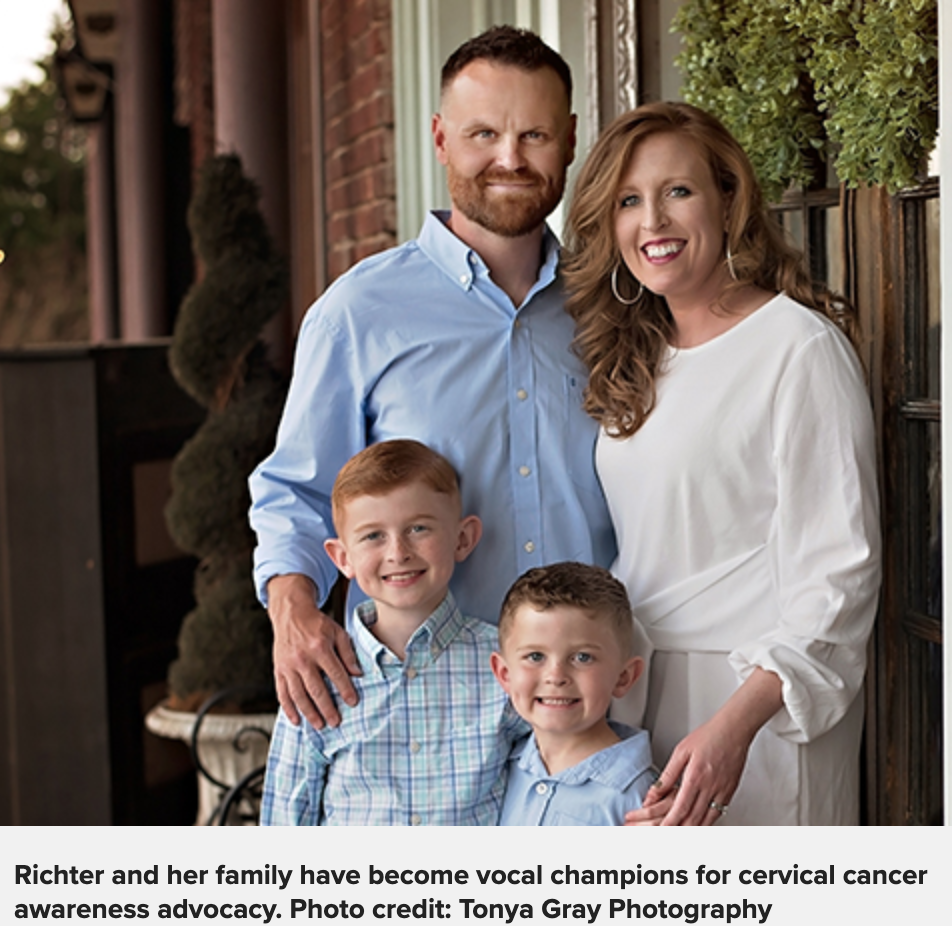 Tracie lives in Alabama with her husband and two boys. She was originally diagnosed with stage 1b cervical adenocarcinoma in November 2013 just before her 28th birthday and had a recurrence in 2016 at the age of 31. Tracie has been an active advocate, using her voice and her story to educate her community about cervical cancer prevention. Read some of the news articles that have resulted from her outreach.
Read Tracie's Cervivor Story