She's gone.
I knew those two words were coming. I'd known for weeks. But when the text message arrived from Erica's husband, JR, I wasn't prepared at all. 
All the special bonding moments we'd shared came flooding through me, as well as grief for all the moments we now wouldn't get to share. As much as Erica had prepared us for "this" — we weren't really prepared at all.
I first met Erica in September 2015 when she attended her first Cervivor School. She wasn't on the other side of her cancer; she was in the middle of it. Fighting it. In the days leading up to Cervivor School, she hadn't been feeling well and probably shouldn't have flown from Indianapolis to San Diego. But she powered through. She showed up every single day of Cervivor School.
By 2016, she'd attended four Cervivor Schools – to not only keep honing her own advocacy and story-sharing skills, but to serve as a mentor to other Cervivors. She became our Lead Cervivor Ambassador. She became one of the faces of our organization. She became one of our most dedicated patient advocates. And, she became a friend who made a powerful mark on me in the brief time I knew her. She showed me what energy and passion was, even in the face of the worst kind of adversity that cancer can throw you.
Today, December 27th, marks the one year anniversary since the death of Erica Frazier Strum.
Death.
Erica fought cervical cancer not once, not twice, but three times until it finally took her from us. Yet, even when the diagnosis was clear that the cancer was terminal, she educated and advocated. From her hospital bed and then from her hospice bed, Erica was still telling her story when she could barely move, barely talk.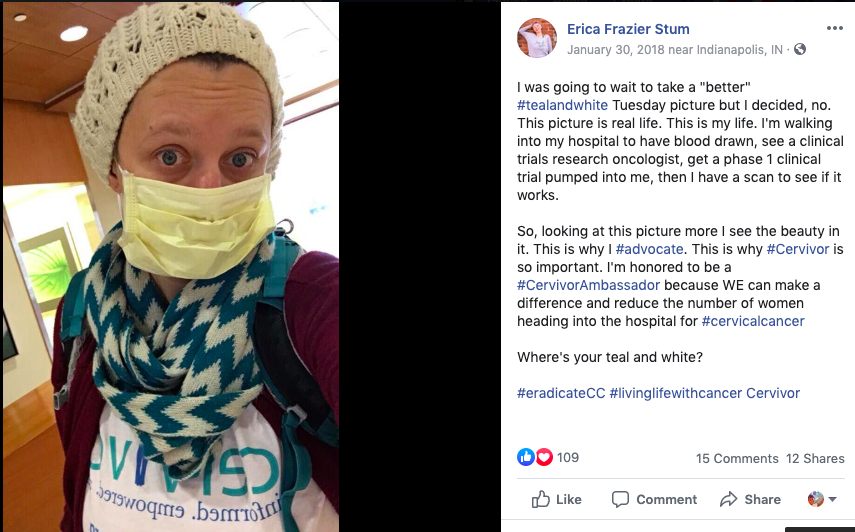 She understood what it meant to be a Cervivor ambassador – to share, to post, to blog, to record, and to make sure that realities and ravages of cervical cancer could not be ignored. She shared on social media from her hospital bed. She came to our Cervivor Schools between hospitalizations to teach us the importance of never giving up the fight. She shared her story in as many places as possible, lobbying in her home state of Indiana and in Washington, D.C. and advocating for screening, prevention, and more treatment options for metastatic cervical cancer. Amid these activities, she authored a moving children's book, "Living Life with Mommy's Cancer," with her son Wylee to help other families confronting cancer.
She made her survivorship count.
Erica received the Indiana Cancer Consortium Survivorship Award and the Indiana Immunization Coalition HPV Champion Award. She was also an advocacy volunteer with the American Cancer Society Cancer Action Network. This was a woman who lived her life fully, even while dying. Even while she knew she was going to die.
Erica wasn't just a fellow Cervivor. She was my friend.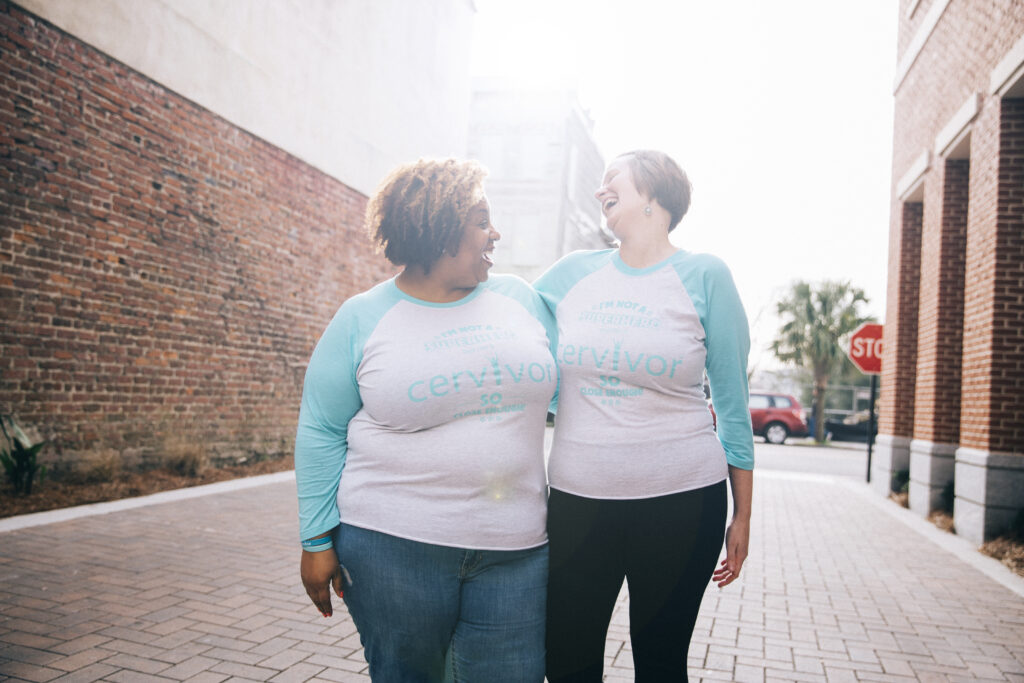 Erica let me glimpse into her life in the most personal of ways. She let me film her as she was getting treatment, and then as she was dying, for a documentary about cervical cancer that I am making. She let me film her in some of her worst, scariest moments. She knew how important it was to share and show and tell.
Cervical cancer is not an easy cancer.
I'm still in the process of making the documentary, and every time I watch and edit footage of my time with Erica, I'm moved to tears. I'm struck with pain. I'm flush with anger. We keep working to prevent cervical cancer, but my friends keep dying! Even as I'm filming my call-to-action documentary, I sometimes drift to a dark place of wondering, should I just give up?
Erica is one of the reasons why I can't and won't abandon this work. Even when I'm tired. Even when I have my own health issues, or another cancer scare (it wasn't). Even when yet another Cervivor friend dies from cervical cancer. Even when I crawl into bed sobbing, pull the covers over my head, and wonder, what is the point?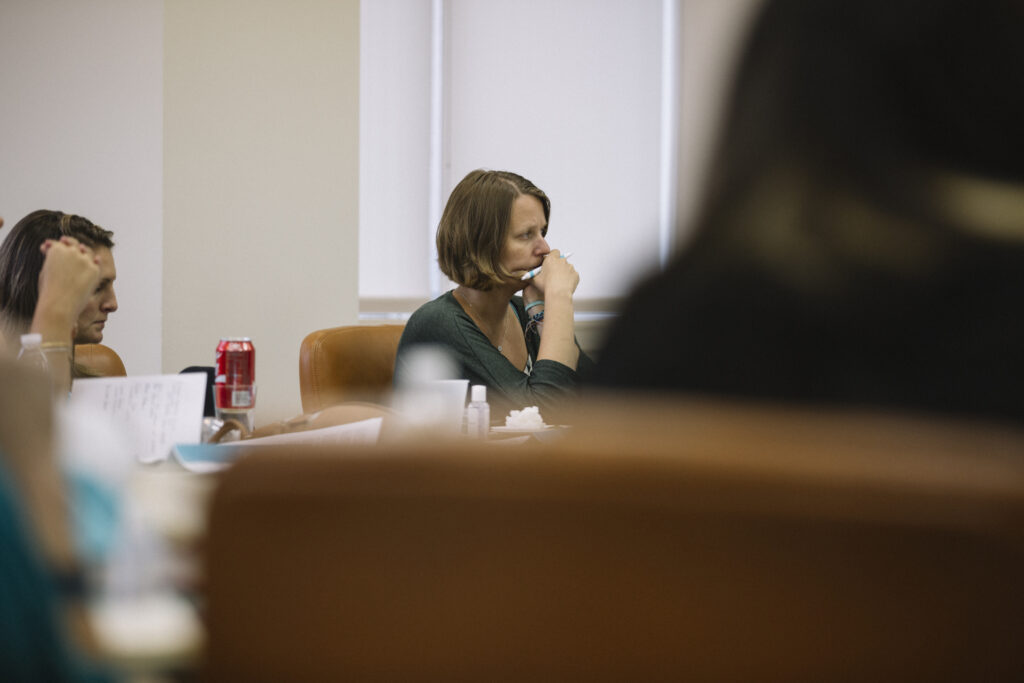 Erica is the point. And the 4,000+ other women in America who die each year from cervical cancer. And the 270,000+ women around the world who die each year from this disease. THEY ARE THE POINT. 
Women are still dying of cervical cancer despite all the advancements that have been made. Through our work, we can prevent cancer in future generations. Even from her hospital bed and hospice bed and literal death bed, Erica tackled that work. She recognized the importance of looking ahead, fighting the fight so that we can stop cervical cancer in its tracks.
Erica Inspires Our Call to Action
I know if Erica were here today, she'd be working with me to finalize our plans for Cervical Cancer Awareness Month (CCAM) in January. I just know she'd ask. "Are we doing enough?" 
In her book, Erica gave a personal acknowledgement to me for empowering her to share her story. But it is she that I owe a debt of gratitude to, for inspiring me to keep up the fight.

She is my call-to-action. She, and everyone who has lost their lives to this disease, is our catalyst for ongoing advocacy. Her commitment to the mission to end cervical cancer was the inspiration behind my creation of the Cervivor Legacy Award, in her honor.
She lives on in my work. 
She lives on in our work. 
With Cervivor, she lives on. 
Let's honor her – and all women who have lost their lives to cervical cancer – by stepping up our education and outreach this January for CCAM. Let's turn this day, December 27th – the anniversary of her death, into a day of action, preparation and commitment to our shared mission. Erica wouldn't want it any other way.
Tamika Felder is an 18-year cervical cancer survivor and award-winning women's health advocate. She is the Chief Visionary at Cervivor – a nonprofit dedicated to cervical cancer advocacy and support. Named a "Cancer Rebel" by Newsweek in a 2017 cover story, Tamika is a highly sought-after speaker on cervical cancer advocacy, cancer prevention, HPV education, and living life with purpose after cancer. She is the author of "Seriously, What Are You Waiting For? 13 Actions To Ignite Your Life & Achieve The Ultimate Comeback." Tamika currently serves on the steering committee of the National HPV Vaccination Roundtable. She's also shared her story and experiences on Presidential Cancer Panels convened by the White House. An award-winning television producer, Tamika is currently filming a documentary about cervical cancer, the women living with it, and the vaccine to prevent it. Her story of patient-to-advocate / survivor-to-Cervivor inspires and mentors not only patients and medical communities, but anyone who has struggled with obstacles in their life.