When Chanel's mother passed in 2018 of a heart condition, she was beside herself with grief. When Chanel had gone through her cervical cancer treatment, her mother had been her rock of support. "My mom was the first person I called when I found out. She slept with me in the hospital. She cooked for me and my family while I was recovering." Her grief launched Chanel down a unique path of remembering loved ones, celebrating survivorship and celebrating life.
"I was reading an article about dealing with grief, and one piece of advice it gave was to take up a hobby," said Chanel. "I love jewelry and accessories, so I bought some beads, watched some classes on YouTube and started making bracelets and necklaces."
Today, her bracelets celebrate the fight against cervical cancer and memorialize those we've lost.
"At first, I started making my bracelets in all colors. Then I found some cancer awareness charms online and incorporated those. Then cervical cancer awareness month rolled around, and I went teal and white." Today, her whole workspace is teal and white. "I even found a teal desk chair," Chanel shared proudly.
As she crafted, her bracelets became more personal.
Chanel felt alone when going through her cervical cancer treatments in 2013 (read Chanel's Cervivor Story) until she found Cervivor's Facebook page. She posted, looking for women close to her in Atlanta. A fellow Cervivor, Teolita, replied right away. They connected, chatted and befriended each other. Teolita and her mother were planning a cervical cancer awareness event and extended an invitation. Chanel attended, armed with teal and white bracelets "to give out and to bless women with." She, Teolita and Deborah – another Cervivor in the area who she quickly bonded with – took a photo together, smiling proudly about the successful event at which they were able to share their stories and educate about cervical cancer prevention.
Today, that photo sits on Chanel's desk.
Today, Chanel is the only one of the three still with us.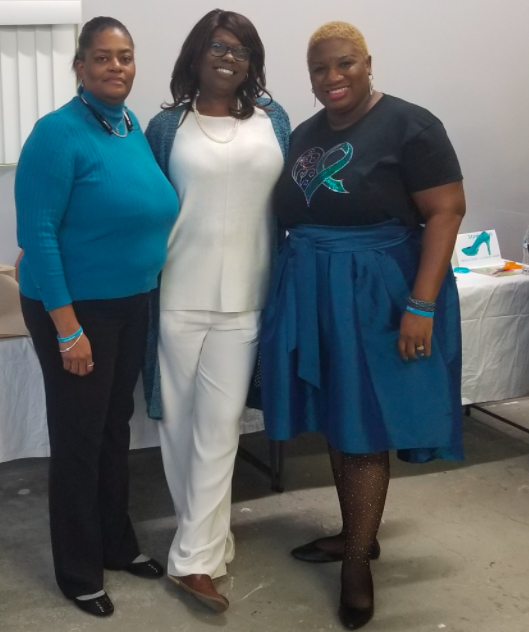 Teolita passed in August 2019. Deborah just recently lost her battle with cervical cancer in April 2020.
"It hits me hard, every time I look at that picture. I am the last one. 'Don't go into survivor's remorse,' my pastor counseled me. I figured the Lord must have a reason for me to still be here. I knew I needed to be active in the cervical cancer survivor community and to get the word out about cervical cancer prevention. I knew that was what Teolita and Deborah would want." She made use of her photo to make charms, then made a bracelet with a photo charm of Teolita, a photo charm of Deborah, and angel wings. She shared them with their families. She saw the meaning it brought.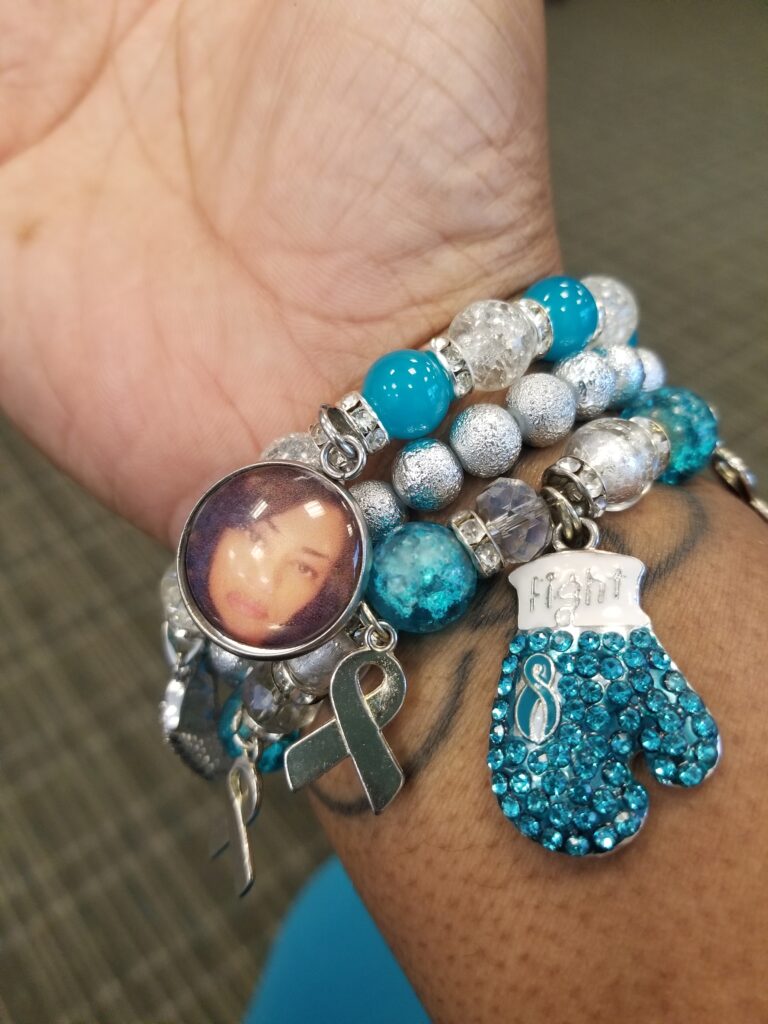 Today, Chanel is a passionate advocate for cervical cancer prevention. And, her bracelet making has become a small business as she fills orders for photo charm bracelets and survivorship bracelets from members of her church, her friends, Cervivors, and for people who find her on Facebook or Instagram. Chanel's bracelets are not just for memorial purposes, but also to celebrate survivorship – like the bracelets she's made with a boxing glove charm and the words "fighter" and "survivor."
"These bracelets have meaning. That's why I love doing this. When you wear them, you feel something in your heart."
The memorial bracelets in particular are her special way to support people grieving.
"I don't make these so that people should feel sad. I make them so that people can feel that person in their heart, can still feel close to the person and can still cherish their memory. I love making these because I know what they can mean to someone."
"People have told me they often cry when they receive my bracelets. But I'm not trying to make people cry. I'm trying to celebrate life."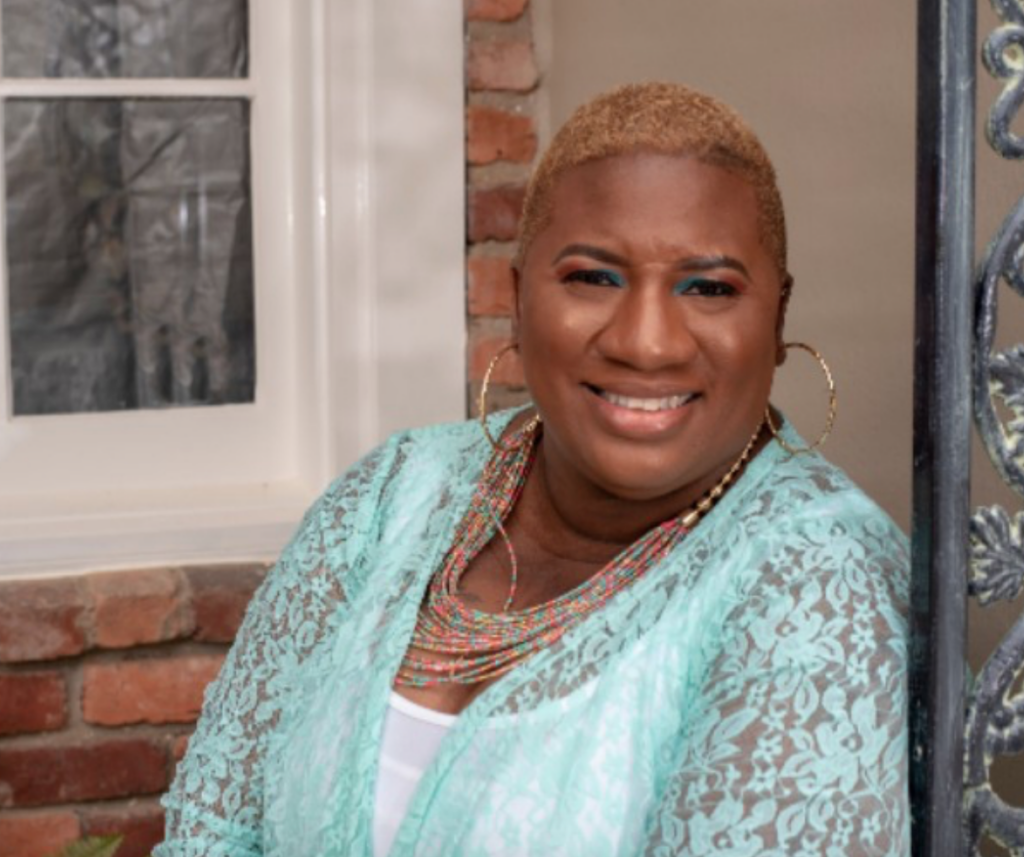 Chanel lives in Conyers, GA and is always looking to connect with Cervivors in the area. Read her Cervivor Story and see more of her bracelets on her Facebook or Instagram.