The day is almost over here on the East coast, but there is no way that I could let this day (January 25th) end with acknowledging how special it is to me and so many others out there. 13 years ago today, Cervivor was founded (as Tamika and Friends, Inc.). This organization was founded out of my own cervical cancer diagnosis 16 years ago. My experience with cervical cancer not only changed my life but also, everyone around me. I made a promise that if I survived this experience that I would make my survivorship count. I honor that promise with every single breath I take.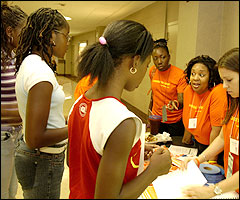 When I created this organization I had no idea that January was Cervical Cancer Awareness Month, or that teal and white were the official colors for cervical cancer — there was a lot of orange!
All I knew is that I wanted to make a difference in the lives of others. I didn't know how or where to start. I just knew that I had to do something.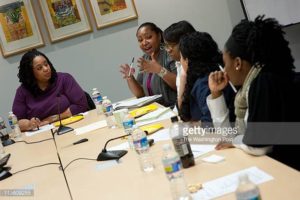 As most nonprofits, we started small — very grassroots. Sometimes I sit back and think of our first official meeting  — the binders that I created with orange butterfly stickers. They were hideous, but filled with an action plan that has brought us to where we are today. I sit and think of all of the things we've done since then, and it just seems surreal.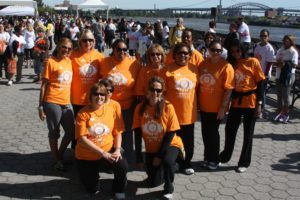 We held so many events over the years, but what I'm most proud of is the community that we've created. A community of not just women diagnosed with cervical cancer, but a community filled with caregivers, clinicians, researchers, health educations, social workers and so much more. I am proud of the industry partnerships and their support of our much-needed work. A lot of work that goes unseen, but is felt around the globe.
Today also marks 4 years since we launched Cervivor School — our advocacy training retreats. We've had over 100 women graduate from our Cervivor Schools. This unique event is the leading advocacy training for women diagnosed with cervical cancer in the country. Our Cervivor School speakers are some of the most sought-after experts in the cervical cancer space. Our graduates are some of the most requested cervical cancer patient advocates.
This year will mark the return of some of our original programs and events (hello Stirrup Stories!), as well as new campaigns (I can't wait for the big reveal!). We'll continue providing our community with support and the latest news and updates. Our work has afforded us a seat at the table, and we are thankful for that. We've worked hard for that.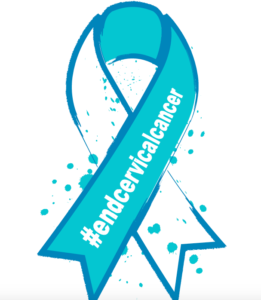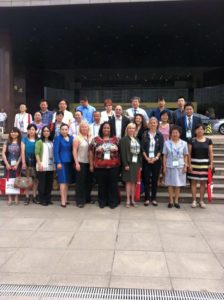 My promise to you, our community is that we will continue to be an expert in the field of patient advocacy. We're not going anywhere! Not while there are still women not being screened. Not while the HPV vaccine is still underutilized. Not while the stigma of HPV exists. Not while women feel alone. Not while women are losing their fertility, and not while women are still dying. There is way too much work for us to still do. I'm more determined than ever. I know you are, too! You've shown it this month alone.
Thank you for your continued support — however small or large. Thank you for helping us spread our Cervivor footprint. Thank you for helping us end cervical cancer. Never in my wildest dreams could I have imagined that we would be here. But, here we are 13 years later, dedicated to what we started, still doing what we said we would do  – working to end cervical cancer. It hasn't been easy, but neither was cancer.
xo Tamika                                                                                                                                                                                                                     16-year cervical cancer survivor AKA Cervivor                                                                                                                                          Founder, Cervivor. org
Apply to attend our upcoming Cervivor School here.