It's an unreal feeling being diagnosed with cancer. Like an out of body experience, I was afraid to hear "its cancer" but at the same time I needed to know what was going on, so I could make the next move. It's not at all like in the movies. In the movies you're sitting in a doctor's office with your spouse or loved one. The two of you are parallel to each other in front of a specially made wooden desk, fancy carpets adorn the floor, white walls covered with plaques from the various degrees your specialty physician has acquired over the years. The doctor enters the room and is wearing a white coat and stethoscope around his or her neck. They sit down and deliver the news. "I'm afraid, you have cancer" and then you cry. Contingent on your stage of cancer, dictates how optimistic you will be.
The part no one shares or talks about is how much it cost to get the treatment to save your life.  It does not matter the type of insurance you have or don't have, nothing can prepare you for the cost of cancer.
Contrary to any movie I've watched, I did not immediately start cancer treatment. At the time I received SSDI and before I could have any type of surgery Medicare must approve everything. My doctor gave me two options. I could have a radical hysterectomy, or I could start chemo and radiation immediately. I'm incredibly vain and decided that I didn't want to lose my hair and opted for the radical hysterectomy. I have four biological children and have lived with multiple sclerosis since 2005, trust me I wasn't trying to have more children. When I awoke from surgery, I was told the cancer could not be removed and I started treatment a week later.
Once the cancer train starts moving, there is no way to slow it down. My life becomes an instant blur of poking, surgeries, wound care, medication, disappointments, guilt, frustration and lots and lots of money. It's not until I'm midway through treatment that I started getting the letters showing the balance I owed for trying to stay alive. $13,000 every time I was radiated for 11 minutes over 6-week period, 5 days a week. I had chemo once a week for 6 weeks for $2,000 – $3,000 each time. I also experienced brachytherapy, 6 times in total, each treatment lasting 4 – 6 hours at $8,000 each time. There was also the surgery to have a port put in – this was to help make chemo easier and this convenience was around $1,500, not including the surgery itself.
Once I completed all the necessary treatments to live, I was then bombarded with letter after confusing letter having the popular phrase "portion you owe" written at the bottom. This is the part when I found out the cost of the gauze which covered the glue used to close the holes created by the Da Vince robot.  I was privy to how many people were in the room when I had surgery. I then find out the hospital, surgeon, anesthesiologist, the person who drew my blood all billed my insurance separately. No one talks about that, no one shares the confusion that was my life for at least a year after finalizing treatment. The phone calls that came from all the bill collectors as I tried to explain I had cancer and during that time I was much too busy to burden myself with mundane tasks such as paying for my  electricity, car payment or to think about the credit card debt I now faced because I was way to busy vomiting and trying to keep at least water down (said with sarcasm).
Lastly no one talks about trying to find you again – the money that goes into your second chance at life. I want to make sure everyone knows that until we find a cure for cancer, we've got to live with cancer. Living with cancer can be expensive, there many hidden costs and some not so hidden. But I have faith that some day choosing to fight to live won't cost your sanity and your entire savings. After being diagnosed with a life-threatening illness like cancer, you might not be thinking about your financial situation after you recover. One of the ways to get yourself back on your feet after experiencing something like this illness, you could consider finding the best credit card to build credit. This would allow you to eventually achieve a loan to help you get your life back on track. This illness can be expensive, so sometimes a loan is one of the best ways to help you financially. Although, there will be other ways of doing this too.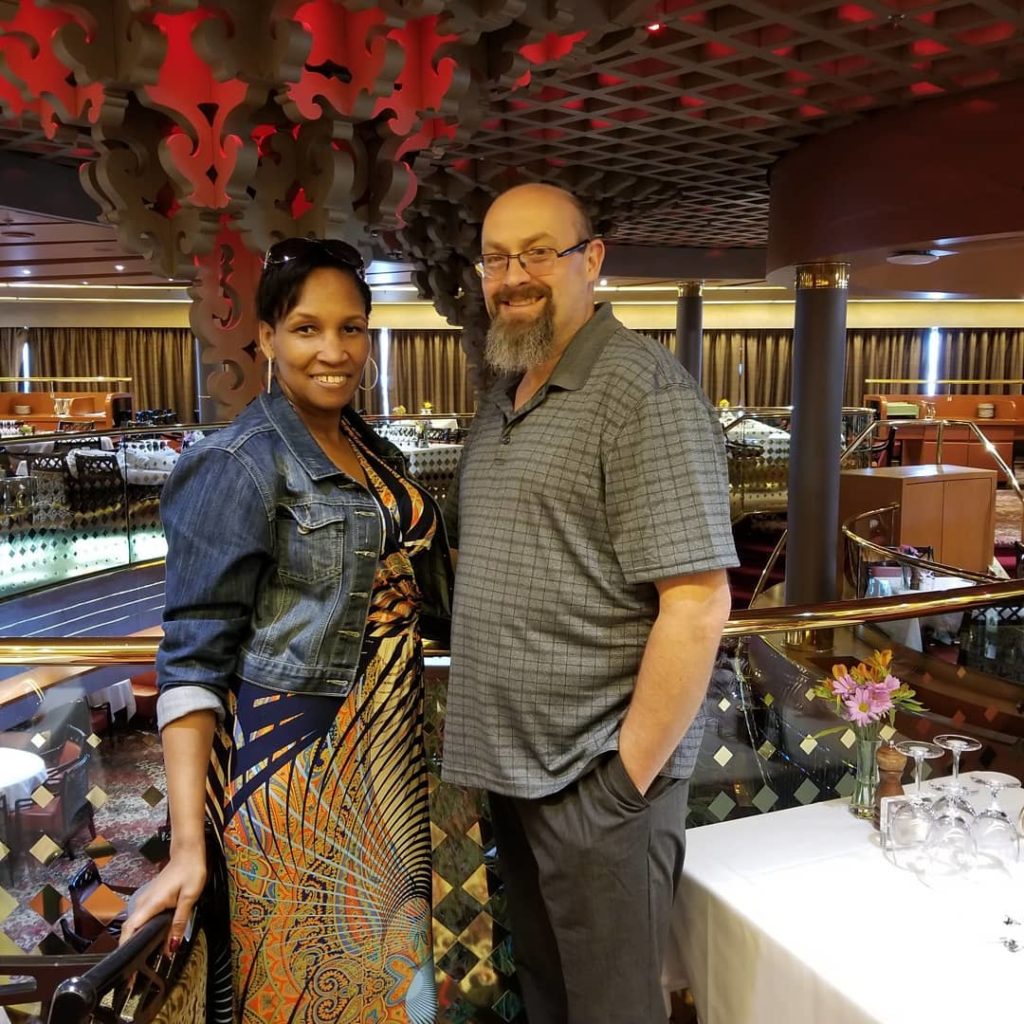 Tamara Clough is a cervical cancer survivor living with multiple sclerosis. She is a mother of 6, biologically 4 and a wife of over 12 years. After an over 10 year absence from the work force, she is now a community health worker for a local non-profit community health center and volunteers with the American Cancer Society, is an HPV Vaccination Ambassador, and an ACS CAN Ambassador for region 6 tasked with helping raise the smoking age of cigarettes to 21 in Washington state.