BENEFITING: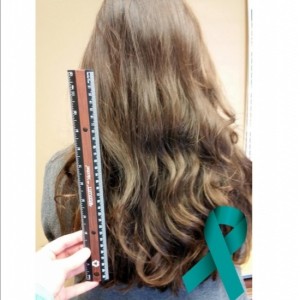 TAMIKA AND FRIENDS INC
EVENT: Cervivor Advocacy Day
EVENT DATE: APR 05, 2016
DAYS TO GO: 4
THE STORY:
Two years ago this April I heard the words every cancer patient hopes for, "You are cancer free." To celebrate my cancer-versary, this year on April 5th I am going to donate the 12 inches of hair that has grown over these past two years. I will be donating to Pantene Beautiful Lengths, an organization that provides wigs to women who have lost their hair due to cancer treatments. My challenge to you is to help me raise money for Cervivor, a non-profit that connects survivors and advocates of cervical cancer together to change the future of women's health. A few months ago I was the recipient of a travel scholarship which enabled me to attend Cervivor School in Charleston, SC. Meeting other women who had walked the same path as I was life changing. I'm asking you to help me change the life of another woman affected by cervical cancer. Every $1000 raised will fund a travel scholarship for a cervical cancer survivor to attend an upcoming Cervivor School event. If the goal of $1000 is reached before April 5th, I will record and share the video of me getting my hair chopped off on social media!