April 2016 is STD Awareness month, with the theme "Talk. Test. Treat." As cervical cancer survivors, you amazing ladies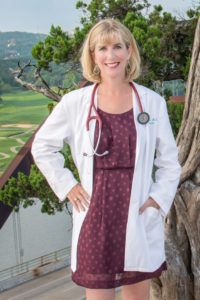 know all too well the importance of all three components of this drive. Let's focus on "talk". TALK floods the media with vaccine "dangers". Is Gardasil dangerous? Or are the HPV vaccines a chance to eventually eliminate the 33,000 HPV-related cancers that attack Americans every year, including the 4400 women who die from cervical cancer each year? From 2006-2015, over 80 million doses of Gardasil were administered in the US, which implies at least over 25 million individuals (since it is a 3 shot series.) Adverse events have been scrutinized, including the 117 reports of death in young people who had received the vaccine in the months before their death. No link or pattern can be identified to suggest that the vaccine caused any deaths. Remember, with a population that large, a small percentage will be diagnosed with rare diseases that occur at rates of one in 500,000, or one in a million.
What problems can Gardasil cause? Like any vaccine, there is transient pain, redness, and swelling at the site of the shot. Gardasil is associated with a higher risk of fainting, especially in the first 15 minutes after receiving the vaccine.
What's in Gardasil? Can it infect you with HPV? No, Gardasil cannot infect you. The primary ingredient is an empty shell made up from a protein on the outer surface of the virus. Gardasil contains no mercury, no thimerosal, and no live virus.
The adjuvant contains 225 micrograms of aluminum, which is the same amount of aluminum in a liter of infant formula or about six liters of breast milk.
How Effective is Gardasil? The great news is that Gardasil is incredibly effective. CDC reports that Gardasil showed nearly 100% efficacy in prevention of cervical pre-cancers and genital warts in women in young women who receive the vaccine series before they have ever been sexually intimate. In young men (who receive the vaccine before sexual activity), Gardasil is about 75% effective preventing anal cancers, and 90% effective against genital warts. Most of our data is from the original Gardasil, which targets four strains of HPV, so we expect even better results moving forward using Gardasil 9, which targets an additional 5 strains of cancer-causing HPV.
So, Cervivors, it's great to have these solid facts to educate friends and family who may be swayed by the anti-vaccine "talkers". But it is YOUR stories that are more powerful than statistics. Join Cervivor Jillian Scalfani and TALK about your cancer. If it's too fresh or you feel too vulnerable to talk about yourself, share her story. For many Americans, cervical cancer is only a faceless disease, another statistic, and simple to ignore. Cervivors, YOUR "TALK" can raise that awareness and encourage vaccination, making your collective story have the happy ending of a complete CURE for this disease.

Jill Grimes, MD
Family Physician, Speaker, Author & Educator
[email protected] || http://www.jillgrimesmd.com ||