Today I am sharing something extra special with you: A 3-part series on Cervivor TV featuring Christine Baze, pioneering Cervical Cancer Survivor and advocate, musician, and founder of The Yellow Umbrella Foundation.
Christine and I have been friends for a long time. She was the first person who got exactly what I was going through. I was honored to sit down and have such a open, honest and raw conversation with this cervivor.
– Tamika Felder, Cervivor.org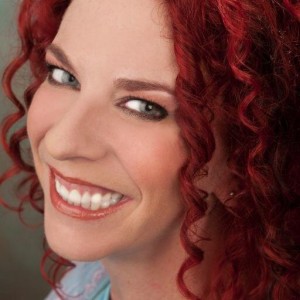 "To sit down with my original CERVIVOR sister and chat about life was amazing. I have known and loved T for over a decade. She and I are SO different and SOOOOOO the same. Tamika Felder changed my life, changed the way I see myself, and continues to motivate me to hang in there – to not give up – to BELIEVE that I can, WE can, use our pain to help others avoid feeling the same.
"As I watch us chat, I find myself smiling, giggling, tearing up and laughing out loud because I am watching two friends hanging out, sharing stories about life. Isn't that what it's all about? Connecting with others, feeling understood, knowing you are loved for ALL of who you are – beautiful and broken – is magical.
"For me, it's everything.
"When I was diagnosed with invasive cervical cancer with extensive lymphatic invasion at the age of 31 after 13 normal pap smears, I didn't know what hit me. I was overwhelmed, scared and confused. I did what everyone told me to do – hysterectomy, radiation, chemo, internal radiation… and continued to feel overwhelmed, scared and confused.
"To meet Tamika a couple years later and actually be able to talk about what REALLY happened, how it REALLY felt, what the scars REALLY look like, etc… was probably the most healing experience that could have happened for me. When you are in a medical crisis, or any kind of crisis, it can feel all encompassing and disempowering. Choosing to sing out to save the cervix was my way regaining the control I lost. Meeting T and feeling that I had a comrade, someone that REALLY understood, helped me embrace ALL the pieces of me (that were left – lol).  😉
"Neither of us wants other people to hear this. It is as simple and pure as that.
"I am SO grateful to not be alone in this fight. I never wanted to be an executive director of a non-profit or a "pioneer" – I just wanted to live. And then I just wanted make a difference. T did the same. We both have stood center stage to talk about our scars, and how we have chosen to turn them into stars. Why? Because WE KNOW WE CAN make a difference.
"By sharing our stories, others will be motivated to use ALL of the tools in the fight against this VERY preventable cancer:
THE HPV TEST
THE LIQUID PAP TEST
THE HPV VACCINE 
"These tools are SUPER COOL and help PREVENT CANCER. Period.
"HELLO!?!?!? Bueller?!?  Bueller?!?
"Oh, and BTW, HPV causes other cancers in both men and women, which makes the HPV vaccine all that more amazing… 3 shots that help STOP CANCER!  Think about it people.
"I'm jus' sayin'.
"Thank you Tamika for being a genuine friend, and for creating Cervivor.  You have created a place where we can be who we are and share the most intimate, painful, and inspiring moments of our lives. THAT IS AMAZING.
"Turns out, T, you and I ARE the pioneers in the world of cervical cancer survivor advocacy. Who would have EVER predicted that? Way to go grrrrrlfriend!!! YOU rock my world! And Cervivor TV reminds us that we are NOT alone in this fight. We have an army. It's time we kick cervical cancer's ass.  😉
"That's what I have to say about that.
"Rock on and on and on… and go forth and save the HOOCH!"
– Christine Baze, The Yellow Umbrella Foundation
Watch Part One of our video interview here: