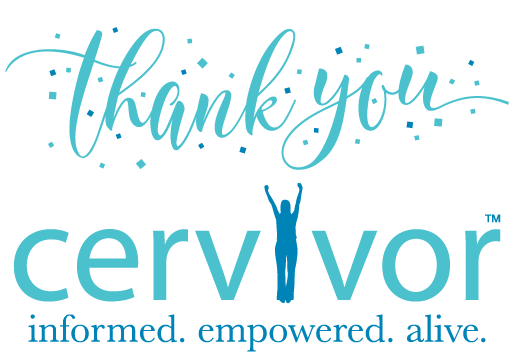 We cannot thank you enough for your support in making #GivingTuesday a HUGE success! Our Cervivor community, collectively; raised $11,187 in donations! ?
Because of your generosity, Cervivor can continue our global mission of supporting women affected by cervical cancer via our empowering and educational programs. ?
We are still accepting year-end donations until December 31st. It is never too late to give or share our Facebook fundraiser. ?
YOU make Cervivor possible! However you supported — a share, a donation or even a thumbs up, we're grateful. ? #WeAreCervivor
Thank YOU!
Team Cervivor