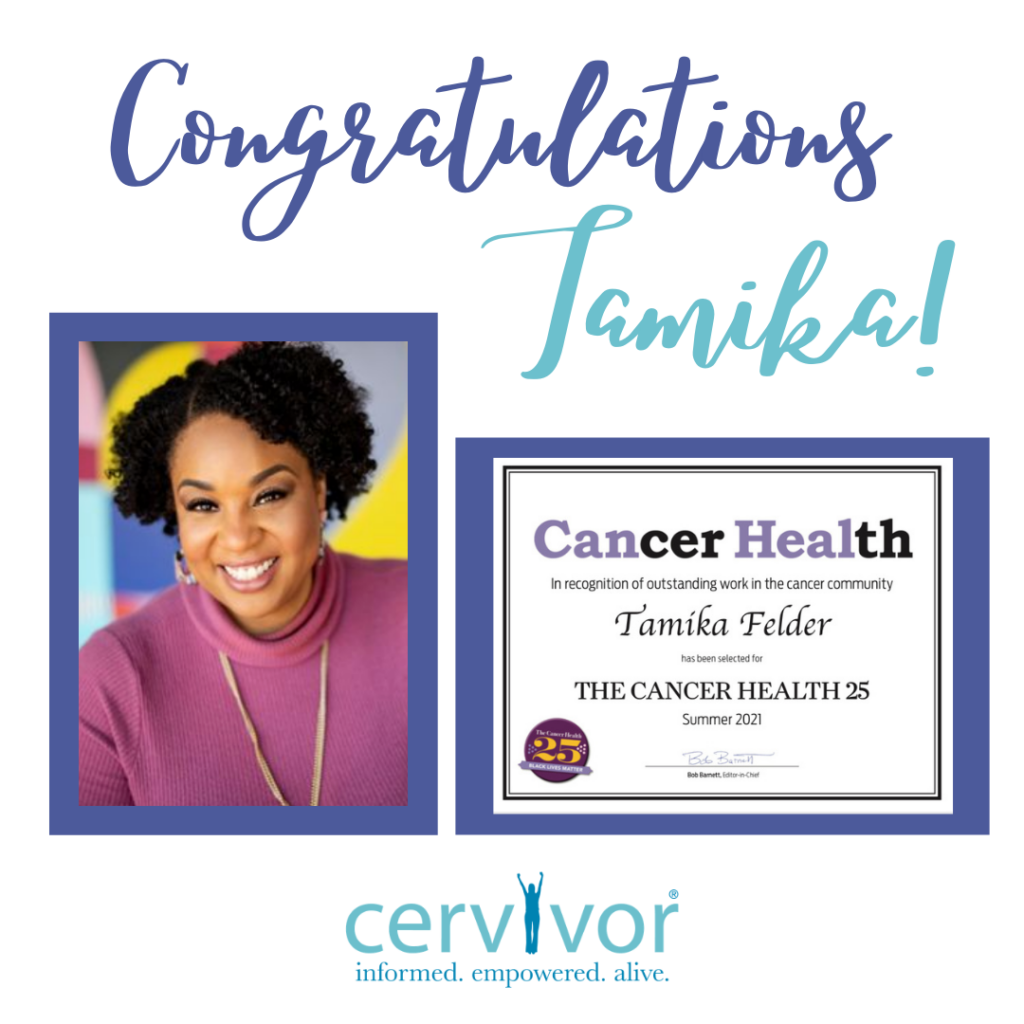 Cervivor's founder Tamika Felder has been awarded Cancer Health's 25: Black Lives Matter for her work towards health equity. She is among a dedicated and distinguished group of recipients, all who are working tirelessly to eliminate healthcare disparities within Black communities.
We could not be more proud of Tamika's work in this space and beyond.
Join us in congratulating Tamika and be sure to check out Cancer Health's feature: https://www.cancerhealth.com/…/cancer-health-25-black….