Clinical trials continue to be a mystery to many individuals. On September 30th, 2017 Cervivor, along with several advocacy groups, had the great opportunity of gathering at Advaxis for a collaborative meeting to learn more about clinical trials and how they can impact the future of cancer treatment, including innovations in the area of cervical cancer treatment.
Through innovation, collaboration, and dedication we can help improve the accessibility of clinical trials to patients; therefore, increasing participation in clinical trial research. This research is necessary to introduce cervical cancer treatment options with lower risks and side effects.
Dr. Sharad Ghamande of Georgia is at the forefront of clinical trial research and application in his gynecologic oncology practice. As he noted, "Cervical cancer is the worst cancer for women worldwide." There has to be a more effective way to treat this prevalent cancer.
Next, we headed out for a tour. This was one of the most amazing things we were able to do while at Advaxis! We started out by learning how the clinical trials Advaxis is currently running were developed and are progressing and then we actually got to head out into the building and see where the action happened! There were people hard at work throughout the building and you could tell the dedication to improving cancer care was in the air. One of the employees told us that he started working there because he knew, there just had to be a better way to treat cancer.
I was honored to serve on a panel with Dr. Ghamande and John Heyburn of Advaxis to discuss clinical trials. I served on the panel to bring the patient perspective to the discussion. Over the past several months I have been researching clinical trials, applying to many trials, and recently began participation in a clinical trial. As a panel, we discussed many barriers in the current clinical trial structure: many individuals do not know what a clinical trial is or that they may be eligible for one; some clinicians only offer clinical trials as a last resort, or, not at all; and some patients become frustrated with the process it takes to participate in a clinical trial once they begin.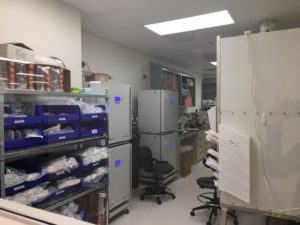 As a patient who recently went through the process of finding a clinical trial I can tell you that it was stressful at times. I was declined from one trial due to the fact that another site filled the open slot before I could begin testing to see if I qualified, I was declined from another clinical trial due to the fact that I had been treated with a specific chemo on two separate occasions, an additional trial I missed out on due to my insurance declining an accompanying medication while the open slot filled up. As a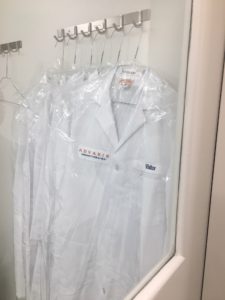 patient, I felt defeated and scared. I was terrified due to the fact that while all of this searching was going on I was not being treated. Once we found a clinical trial to apply to I had to start a battery of tests to ensure that I would be able to participate. I was so worried that something would happen and I would end up not qualifying I didn't even tell anyone I was starting a trial until I was physically hooked up to the infusion.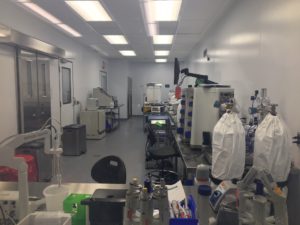 Serving on this panel was an amazing experience for me. I was honored to sit around the table with leadership from many organizations and share my experiences with them. It is amazing the power of a patient voice.
Are you currently in treatment for cervical cancer or recently in remission? There may be a clinical trial that is available which could meet your treatment needs. There are trials which work with concurrent treatment for active cancer and even trials which are available post-treatment to help ensure that you stay in remission. Reach out to Cervivor if you would like more information about clinical trials. Also, check out our clinical trial section on our website at https://cervivor.org/hpv-and-cervical-cancer/treatment-clinical-trials/.
To read more about Erica's story check here: www.t0g.ce7.mywebsitetransfer.com/erica