Our world is feeling great pain and uncertainty right now. Cervivor created a music video to show hope, love and strength within our cancer community but it reaches far beyond cancer — the message is truly universal.
The song that inspired this video, The Will to BE, was written by my caregiver and husband Pete. I love being married to a musician because our house is always filled with great music. Pete says that creating music from his heart for the world to hear, makes him feel like in some small way, he's creating happiness.
During my cervical cancer diagnosis, multiple treatments and surgeries and three reoccurrences, Pete's music truly lifted me up and gave me the spark I needed. His music was always on my 'Chemo Playlist' and I'd listen to it when I just needed to calm my mind and body.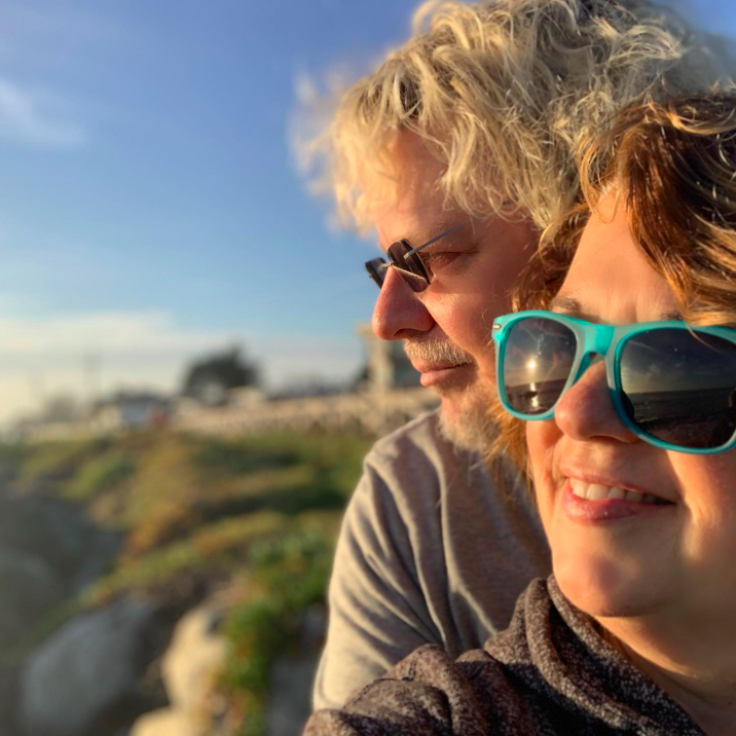 Pete also knows all the women of Cervivor through their stories. These stories are the fabric of this song, weaving through emotions we carry as cancer patients, survivors and thrivers.
In 2017, California was experiencing literal storms and relentless rainfall. Everything around us was falling apart with no end in sight. During one of those storms, Cervivor founder, Tamika Felder asked Pete to write some music for Cervivor.
He immediately drew parallels with the storms and cancer which inspired the opening lyric, "Been a long rainy season. The tides and winds headstrong. It batters our lives and we don't know for how long."
When you have cancer you give up a lot normalcy in your life and it doesn't change when or if your cancer ends. You look at life differently; you are navigating through uncharted waters.
Sometimes you're drowning in fear and it takes every ounce of strength to get through the day. We hold on to hope, this four-letter word that becomes our lifeline.
This song speaks to anyone who has faced deep hardships. The women featured in this video are beautiful and real. We are your neighbors. We are sisters, daughters, mothers, aunties and cancer is forever part of our lives. But we refuse to let cancer define us. We are living our lives and not forgetting what brings us joy.
The Will to BE is a song of truth and unpredictability but importantly the will to be loved and strong and needing to belong.
We hope that this song and video will fill your heart and show you that despite what cancer takes away, it leaves space for us to fill with gratitude and hope.
Pete and Cervivor Ambassador Carol live in Northern California with their fur baby, Ace the Dog, who can be usually be found at Pete's feet in his music studio. They also have two amazing grown kids, Michael and Sydney, who are Carol's inspiration to thrive.