My cervical cancer story started in my 40s. I'd been a single mother to three amazing children. They'd all grown up and I had started taking better care of myself and my health. For many years, I admit, I didn't do my annual check-ups and Pap smear. I didn't have insurance, but I also did not make time. I didn't understand the importance of annual exams. I didn't know what I was up against.
When I turned 45, I started noticing that my periods were different. I was having pain during intercourse. My lower back and the backs of my legs hurt constantly. I still didn't have health insurance, so I didn't go to the doctor. I thought my back hurt because I was trying to get healthier and doing more exercise. I lived with the pain for a while until I finally decided to go to the ER when the pain became worse.
At the hospital, I was told my pain was a "sciatic nerve" to be treated with ice and heat. They didn't do a pelvic exam or ask about my reproductive health history or anything about that part of my body. They just assumed they knew what was wrong, and they sent me home.
(I guess they didn't know what I know now: that low back pain and pelvic pain can be linked to problems with reproductive organs such as the cervix. That a sign of cervical cancer is pelvic pain – especially continuous pain, like the type I had.)
The pain went on for months. Then a day before my 46th birthday, I was going to the bathroom and something came out that was not normal – it was what looked to be a piece of flesh, from inside me. I knew right then something was wrong. The day after my 46th birthday, I went back to the ER. This time, they took me in for a CAT scan. After the scan, the ER doctor came in the room and handed me a card. He told me they saw a mass and that I needed to contact the doctor on the card ASAP.
I left the hospital crying, confused and scared. I was able to get an appointment for the following day. That doctor found an 8 cm tumor on my cervix. She told me right then, "I am sorry to tell you but you have cervical cancer."
I did not know what to say or think. I burst out into tears. I knew my life had changed forever. I didn't know what HPV or cervical cancer was. I was scared I was going to die.
My next six months were all treatment, a lot of it: 28 rounds of radiation, 6 rounds of chemo and 4 rounds of internal radiation also known as brachytherapy – a procedure that involves placing radioactive material inside your body.
The good news: in August 2017, I was told I was cancer free!
Today I want to teach everyone about HPV, cervical cancer and the other cancers that HPV can cause. I want to encourage all parents of boys and girls to make sure their kids get the HPV vaccine. I want to educate women of all ages to keep up with their annual gyn exams.
I also want to make sure that women and doctors know about the connection between lower back pain and pelvic pain to cervical cancer. While of course back pain and pelvic pain can be caused by many different reasons, it is important to at least be aware of the connection and ask questions. I wish the doctors in the ER had asked me before diagnosing me with sciatic nerve pain. I wish I knew to ask questions myself and to mention my irregular bleeding and pain during sex, even though I was at the ER for "back pain." Cervical cancer is not something I want anyone else to go through. I am going to work hard for the rest of my life to spread the word and end the stigma.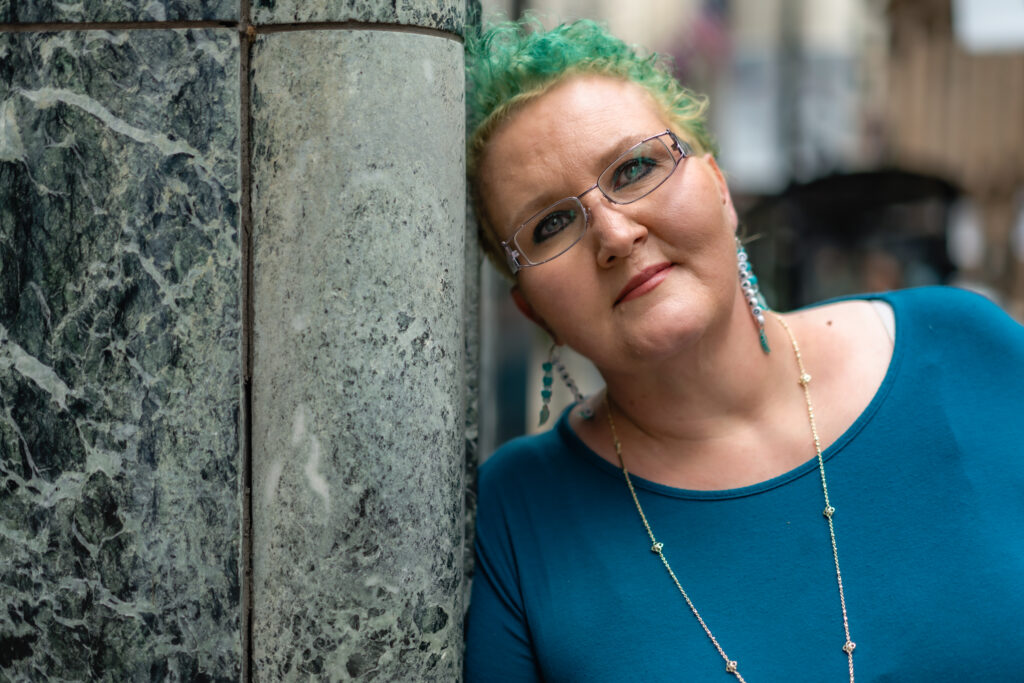 Tracy Jimenez is a 2-year cervical cancer survivor from Colorado who recently attended the 2019 Cervivor School, where she learned "that cancer will not stop me and that I will be a voice to educate others. I am a fighter and Cervivor School showed me no one is alone in this fight."
Read Tracy's full Cervivor story