Cervivor Community,
We are still in the midst of a global pandemic that has disrupted our daily lives. As we settle into yet another "new normal', I want to assure you that during this time our community is as resilient as ever. Our leadership is here to support you during this time of physical distancing. Our message to you has been and will continue to be "you are not alone".
Our in-person events are on pause for an unforeseen time, but we are more committed than ever to continue sharing our award-winning content and creating special virtual events to keep us all connected and informed.
You'll see more and more events that keep us connected while physically distancing. My dining room has become my virtual hub. It's where I participate in countless Zoom calls, and also where I've been sharing meals with my family. Despite this global crisis, I try to find something to be grateful for in each day. Don't get me wrong, it can be exceptionally hard, but if I look hard enough I find it. In the midst of all of this, I celebrated 19 years of cancer survivorship. I'm grateful for that. I don't take it for granted at all. Cancer still exists even during a global crisis. That means my promise of making my survivorship count is still at the forefront of my daily work. Because we must still end cervical cancer.
During this time I want to hear from you. I want to know how you are coping with cancer and COVID-19. Let me know how we can support you. Let us know what type of virtual events you'd like to see from our organization.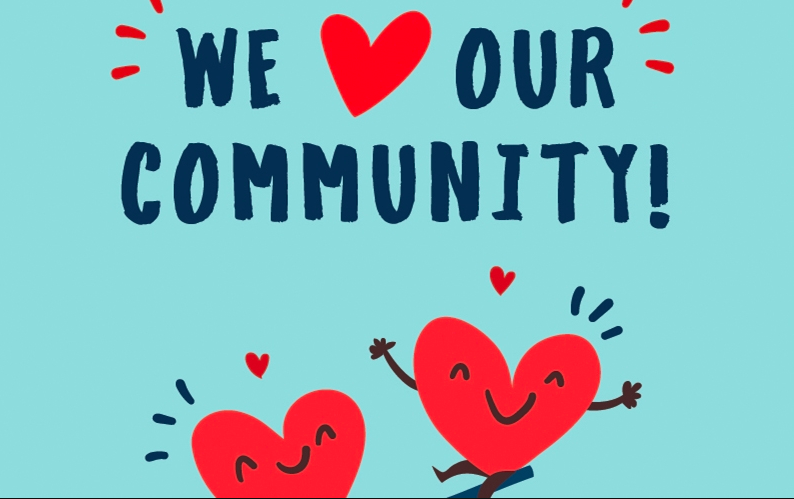 This time of isolation can increase anxiety and sleep deprivation. My tips for you during this time:
Physically distance yourself, but socially connect
If you need to leave your home, protect yourself and others you may encounter
Frequently and diligently wash your hands (using the 20 second rule)
Stay informed but limit yourself from overwhelming newsfeeds
Be diligent in knowing what is credible and what isn't 
Stay hydrated 
Move your body aka stretch 
Get some Vitamin D — even if it's just standing outside your residence
Enjoy your quarantine snacks but not too much!
Contact your doctor and ask for contingency plans for any upcoming visits/treatments
Reach out if your emotions get the best of you. "You are NOT alone!" 
Also, if you or someone you know is struggling to find financial resources during COVID-19 for people with cancer, I encourage you to visit this list complied by Cancer.net.
These are just a few reminders to keep you healthy and safe during this time. Remember you are a Cervivor. We're stronger together — even virtually.

Tamika Felder
19 Year Cervivor
Chief Visionary, Cervivor, Inc.