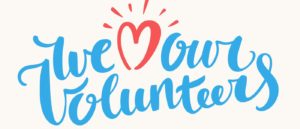 April 15-21 is National Volunteer Appreciation Week. As an organization rooted in volunteerism, Cervivor wants to say "Thank You" to the amazing people who make our community possible! Our volunteers are dedicated to the prevention and early detection of cervical cancer, and most of all, they understand the power of our Cervivor stories.
Our Cervivor Ambassadors and volunteers are spread far and wide. You'll find them
in the District of Columbia, New York, Maryland, Virginia, North Carolina, South Carolina, Georgia, Texas, Florida, Tennessee, and everywhere in between! Our volunteers are constantly working to reach women through community events, intimate gatherings, public service messages, and one-on-one communication. They understand our collective commitment to ensure that not one more woman suffers or dies from cervical cancer. Simply put, our Cervivor community could not exist without them.
Cervivor is a community, a learning tool, an advocacy resource, and an online retreat for healing, connecting and thriving. None of this would be possible without the dedication of our ambassadors and volunteers. Today, we thank them and celebrate THEM! Happy National Volunteer Week! We'll be posting more photos of our wonderful volunteers on our social media pages this week. Be sure to check it out.
Also, click here to learn how to get involved and spread the word.
-Team Cervivor