As November comes to a close and families come together over the holidays, let's remember the importance of the caregivers in our lives. November is National Family Caregivers Month and a great opportunity to give out appreciations to the family and friends who helped support us during our diagnosis, treatment, recovery, and today.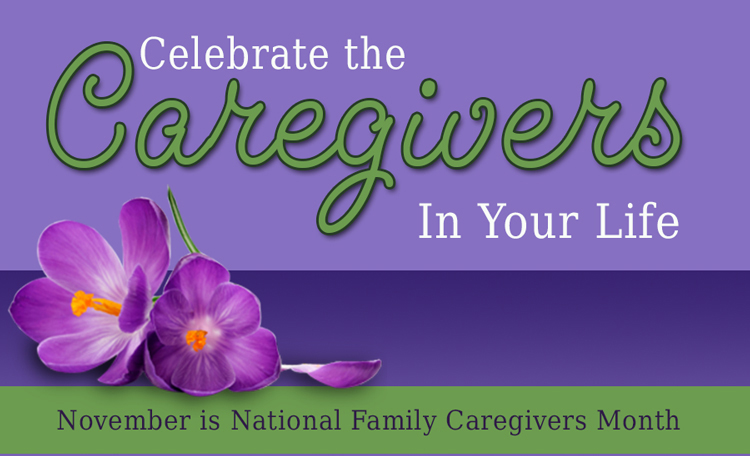 We are pleased that there are many caregivers who are active in our Cervivor community. Several have shared their experience on our blog.
Like Lillian, who wrote about how "taking care of my mother has made me grateful and showed me how to go on."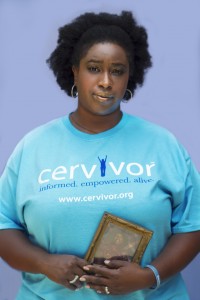 "My great aunt took care of my mother. But when my aunt fell asleep, my mother would call for me to help her. I was young, and it was incredibly painful to take care of my mother and see her suffer. I developed a lot of inner strength during that time. I relied on the love I had for my mother to carry me through those nights. I remember one evening when she was in pain, we held hands and listened to the song 'I Feel Like Going On.' We listened to that song so many times that eventually we were both singing it. We both felt encouraged. I felt like I had the strength to take care of her, and she felt like she had the strength to live for her family."
Lillian lost her mother to cervical cancer. In her blog, she reflects about the impact that caring for her mother had on her life. "Many times in my life there have been things that are rough. Many times I want to give up. Sometimes I am having a bad day. But I think about that day, when I held my mother's hand and sang, and I feel like going on."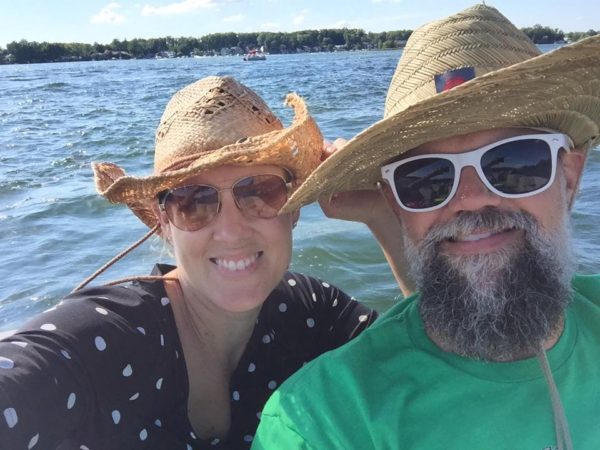 Like Tarrence, who so honestly and openly shared the challenges of getting from one day to the next in his blog post, What did I do as a caregiver? I endured.
"I just kept going and tried to do things that could keep us all moving forward getting through one day at a time. Ultimately my role as caregiver was to show up every day and do the very best I could. That's really all anyone can ask of you, and it's literally all you can do…Through this experience, I learned a lot about what it means to really be with someone. I learned that I can show up for someone in ways I'm not sure I knew I could before this. I learned that I'm stronger than I thought I was and that my Heather is truly the strongest person I know. I learned a lot about letting people in and being vulnerable. For me, being a caregiver meant calling upon all I had to get through one day and onto the next. It meant bringing the best parts of myself to the tasks we were presented with each day."
Like Claude, who learned about truly "being a man" when he became a caregiver to his partner Holly.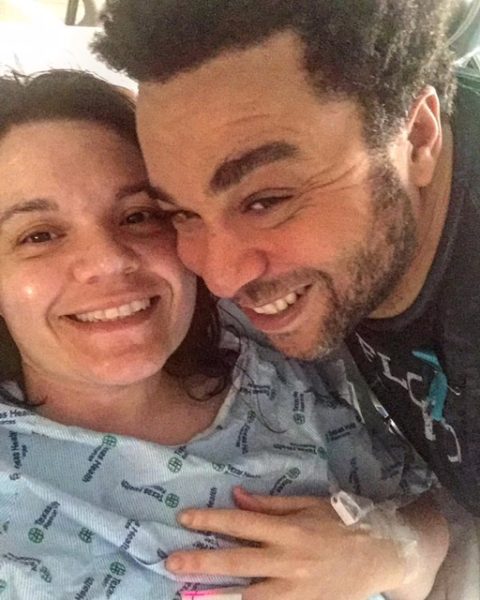 "In my opinion, being a man is standing with the woman you love and help her walk down a linoleum hallway in the middle of the night and holding her hand as she struggles to stay upright. It's holding the catheter bag filled with despair and fragile hope. Being a man is running to every CVS, Walgreens and 7-Eleven trying to find a back scratcher for Holly to use on her legs as she cannot bend down to reach them while she lies between fits of incredible pain. Being a man is staying awake all night to rub her back as gently as possible, so that she may rest for even just a moment."
Caregivers are a core part of our lives and our Cervivor community. Please leave a comment below if you have an awesome caregiver you want to give a shout-out to. If you have a caregiver who is willing to write about his/her experiences and perspective, we'd love feature them in an upcoming blog! We are stronger when we share our stories, and the whole community can benefit. Email us at [email protected]
Is someone in your community currently helping support and care for a loved one undergoing cancer treatment? Make sure they have resources that can help, such as plugging in with the Caregiver Action Network.