Erica's death was a day that I knew would come but it hit me harder than anything I could have ever imagined. Erica and I also prepared Wylee for that day and days after Mommy dies.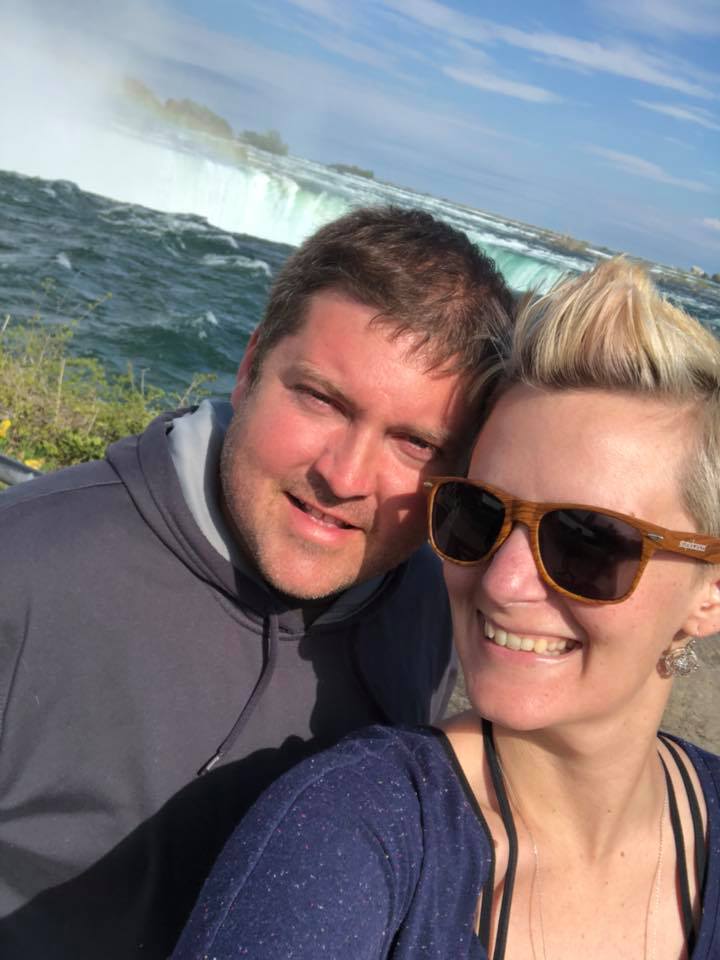 Erica believed in Living Life despite her diagnosis. That spilled over to her family life and she made sure that Wylee had his own incredible experiences and adventures — even at such a young age. We started him with counseling five years ago, but not just sitting on a couch talking about feelings. We were going out and living life, taking on new adventures and challenges. One of Wylee's first solo adventures would be at Camp Kesem three years ago.
Camp Kesem is a youth camp for campers who have parents suffering with cancer. Wylee had just turned eight and had only slept over at family members houses. This camp was a five-day over-night camp where members of Ball State University are camp counselors. Erica and I have nicknames from our First Descents trip, an adult cancer camp, so Wylee was accustomed to the nicknaming process and after persuasion he finally went with Coyote!
The Coyote that showed up at camp three years ago was so nervous but the Coyote I dropped off this week is so strong. He lives by the motto from his book, Living Life with Mommy's Cancer, that "Everything Will Be Okay."
Before this camp, I had now had the parental responsibility that would normally default to Mommy. I went through the packing list with him. I went to the store and bought all the things — flashlight, bug spray, swim gear, clothes and of course crazy socks! Erica would be so proud! I invested a lot more into this week than I normally do. It meant so much to me that Coyote was going to be surrounded by love, surrounded by other children that understand and that he could feel comfortable to have conversations that his school friends just don't understand.
When I dropped Wylee off, I became teary eyed for the first time. If you knew Erica, she didn't really cry. She never really seemed vulnerable and more often than not was controlling the situation or supporting someone else. I miss her.
I think about Erica all the time. I notice it most when I want to tell her about my day or to see what dinner plans we have. I notice even more when I don't have something planned for an upcoming weekend. I miss her checking in with her friends Tamika, Tripps and Hugo. Getting the skinny on their lives and what they are up to. That person that I loved and slept next to every night is gone but my memories of her have not faded. I love and will always love Erica Lee. The presence she left are visible within our son, Wylee. He has her blue eyes, her smile and wit. Her legacy will continue on with the gifts she has bestowed upon me.
Erica may be gone, but I see her everyday in Wylee and it's how I know that everything will be okay.
JR Stum is a Cervivor supporter who lives in Indiana. He is often proudly sporting his Cervivor shades around town. JR honors his late wife, Erica, by sharing her story as often as possible and making sure that he and Wylee are out there Living Life.