We went live yesterday to let the cat out of the bag… We have new merch in the Cervivor Shop! Check out all the cute items and be sure to go get your swag, ASAP!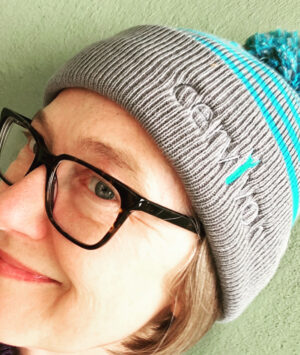 Cervivor Beanie Modeled by Cervical Cancer Survivor, Tracy C.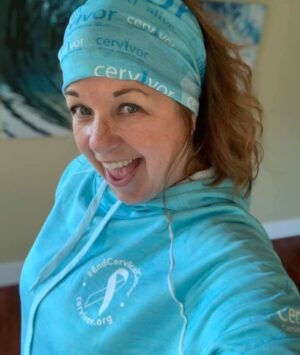 Cervivor Neck Gaiter/Hair Buff Modeled by Lead Cervivor Ambassador and Cervical Cancer Survivor, Carol L.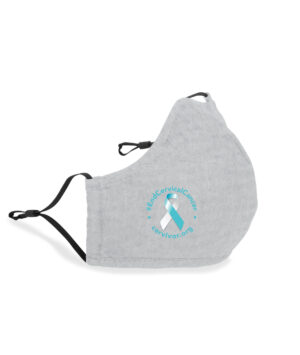 Cervivor Mask – Comes 3 to a Pack!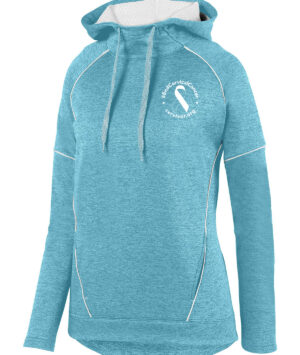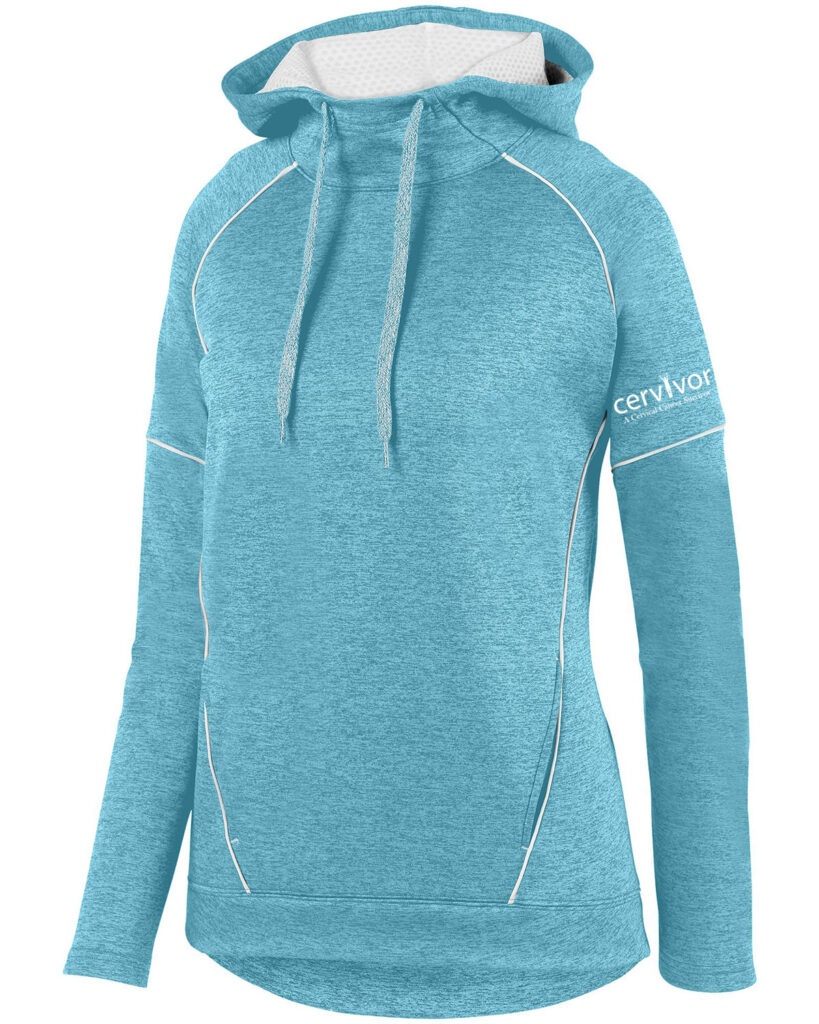 Cervivor Sportswear Hoodie – Has BOTH Chest and Arm Design on it!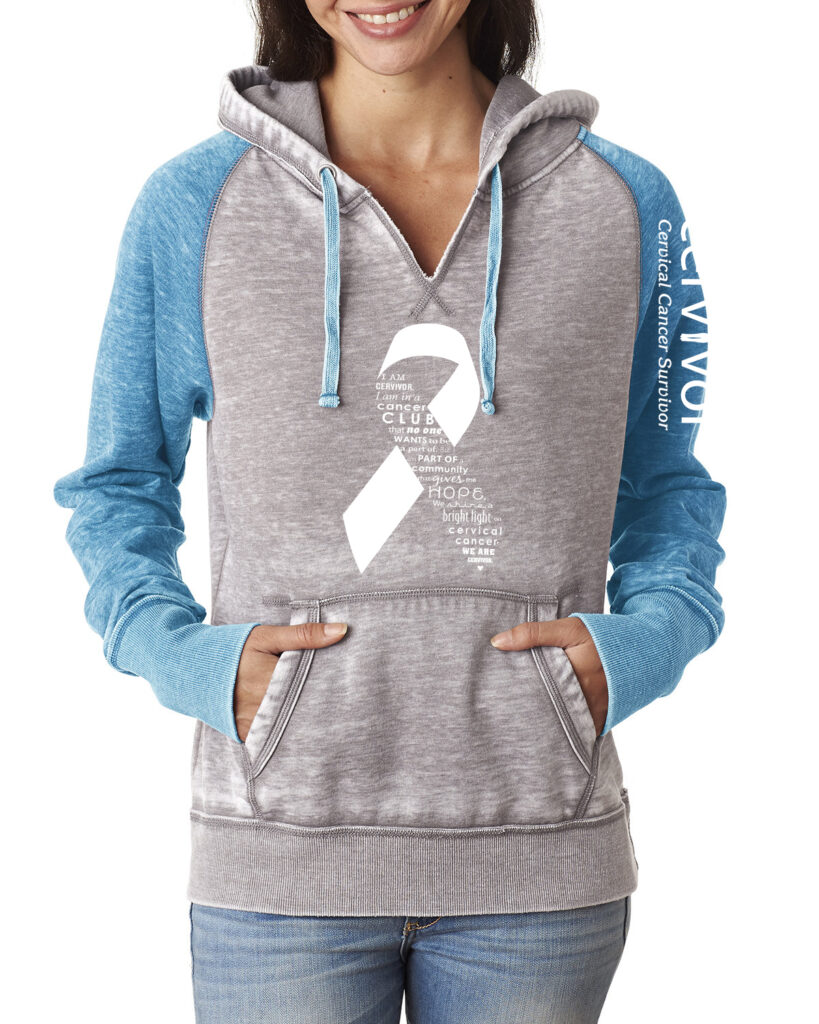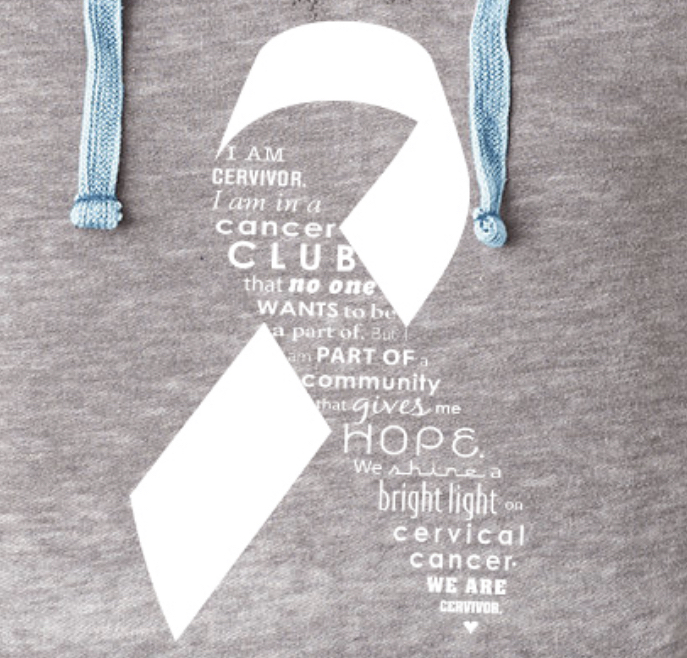 Women's V-Neck Hoodie – Acid Wash and Contrast Sleeves.
For more Cervivor Swag, visit the shop here.
Want to see something else in our shop? Send your design and product information to [email protected]. If we pick your design, you will be gifted one as a thank you!