My name Kristine Bahe-Sprigler. I am half Native American and half Caucasian. When I was diagnosed with cervical cancer I had to lean on my heritage for my source of strength. It was a great reminder of the those that came before me and what it meant to have their blood run through mine.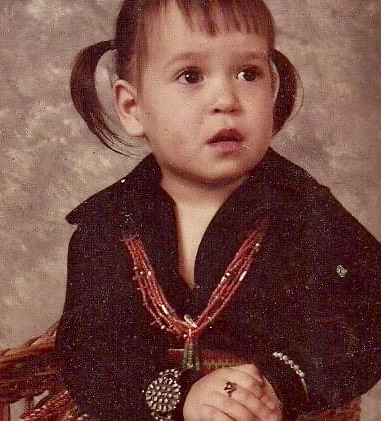 I am from the "Zuni" Clan which is my father's mother's clan and "The Water Flow Together" Clan is my paternal grandfather's clan. This is what defines me as Navajo and is determined from matrilineality.
Navajo women are the matriarch and we (all Navajo's) introduce ourselves by clan which identifies and defines relationships between individuals and families. When you meet someone with one or more of your same clan, you become related by clan. You can also tell a region by someone's clan.
The Navajo Nation occupies portions of Southeastern Utah, Northeastern Arizona, and Northwestern New Mexico – the capital being Window Rock, AZ.
You can find hogans on the reservation, which are primarily built from logs and mud. The door always faces East to welcome the sun each morning for wealth and good fortune. Some are used for dwellings, but others are used for ceremonial purposes and regarded as sacred.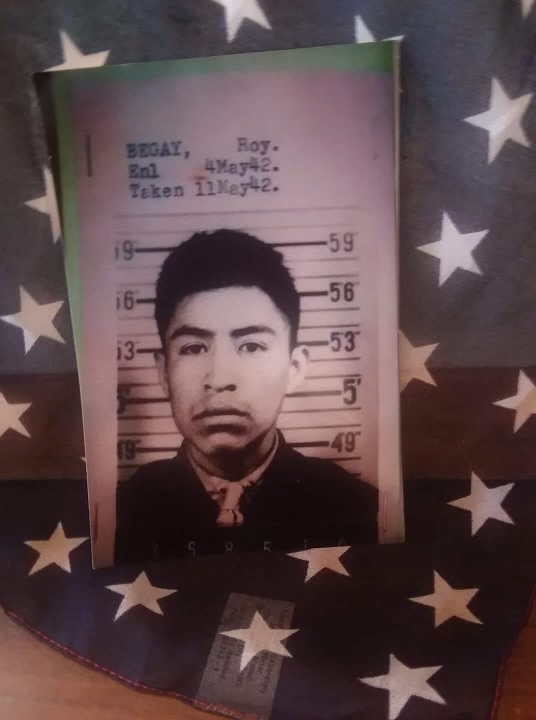 My grandfather, Roy Begay, was part of the original 29 U.S. Marines that were recruited and served as a Navajo Code Talker in World War II. He proudly served his country and is a recipient of Congressional Medal of Honor.
My mother is of Irish, English and German heritage. She comes from a very creative line. My grandfather was a musician and played in the U.S. Army band traveling around the bases and performing. He came from a very musical family. I learned to love music by watching my grandfather play while growing up. I chose to play alto sax and piano starting in the fifth grade and played in Jazz and marching bands. My grandmother was a professional dancer traveling between New York and Cuba performing with a partner until she chose to stop dancing to start a family.

My great-great grandfather on my mothers side, George Washington Taggart, was part of the journey of the Mormon Battalion, which was comprised of about 500 Latter-Day Saints that joined the U.S. Army during the Mexican American war, which made several contributions to the settlement of the American West.
I believe my strength comes from both sides of my family. We come from a long line of warriors. I was diagnosed with stage I cervical cancer in 2012 when I was 34 years old to which I received a radical hysterectomy. The decisions leading to that were difficult and heart wrenching as I wasn't sure our family was complete. I suffered from anxiety and depression for a few years after. Being diagnosed with cancer is difficult – it teaches you humility and vulnerability all the while showing you what strength you possess even years later.
November is Native American Heritage Month, a month dedicated to paying tribute to the ancestry and traditions of Native Americans. I would be remiss if I didn't mention the disparities American Indian and Alaska Native women are facing with cervical cancer. According to the American Indian Cancer Foundation, American Indian and Alaska Native women are nearly twice as likely to develop cervical cancer compared to white women and four times as likely to die from it.
Those are statistics I would like to help change. Cervical cancer is preventable. I share my story to remind you to be proactive with your health. Make those uncomfortable gynecologist/prevention visits and ask about the HPV vaccination for your child(ren).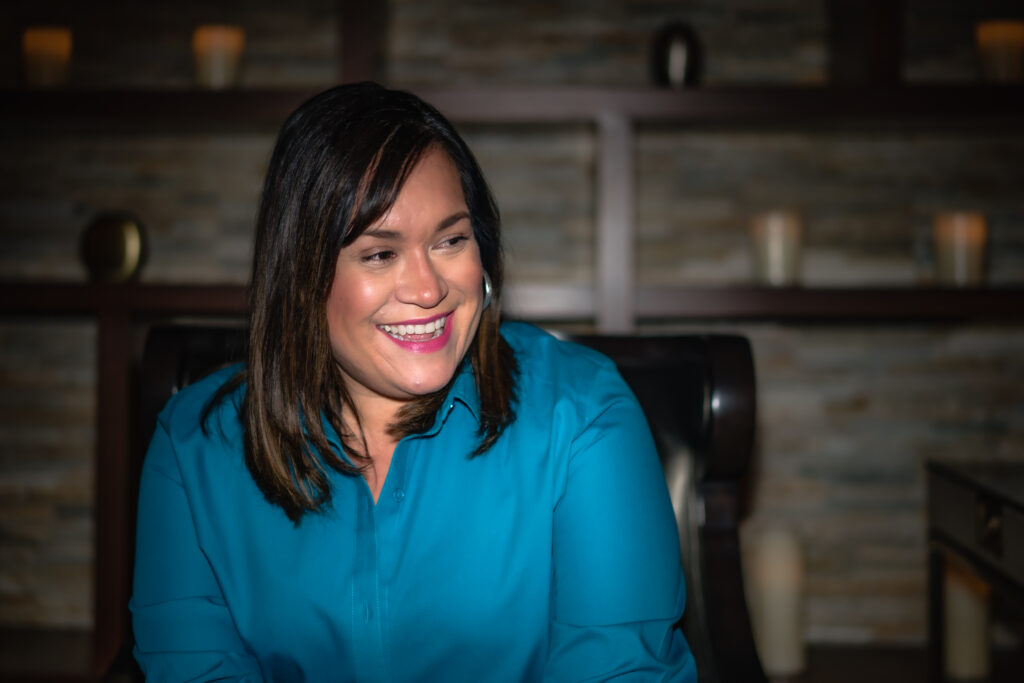 At the age of 34, Kristine was diagnosed with stage I squamous cell carcinoma. She has found healing and purpose in sharing her story and in advocacy. After her dark and lonely experience with cancer, her goal was and continues to be to empower others to be shame resilient. She became a Cervivor Ambassador after attending Cervivor School in 2016 and she is currently in her 9th year of survivorship with no evidence of disease.