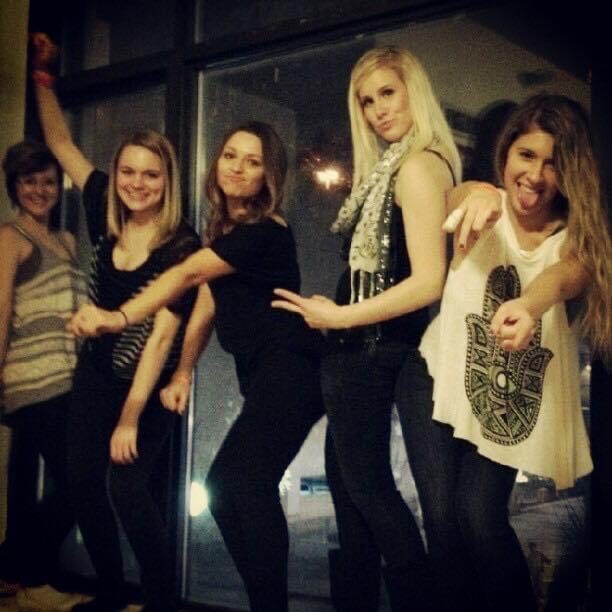 My social work story began in 2014 with a decision to go back to school. Little did I know, I was to be diagnosed with cervical cancer during my second semester. The diagnosis disrupted my life and turned it upside down. I was your typical "social" 24-year-old who loved going out with her best friends; a young professional working full-time as a dental assistant; and an ambitious nontraditional student attending school full-time.
Looking back, I really don't know how I managed it all but in reality, I think it's what kept me going. I had something to look forward to in the future and helping people was my reward. Unfortunately, my cancer story didn't end there. Nearly a year after my initial diagnosis, I was given a second cancer diagnosis. This time it was metastatic recurrent cervical cancer in my lungs. Even though the chemo was heavier and my body was impacted more, I did not quit.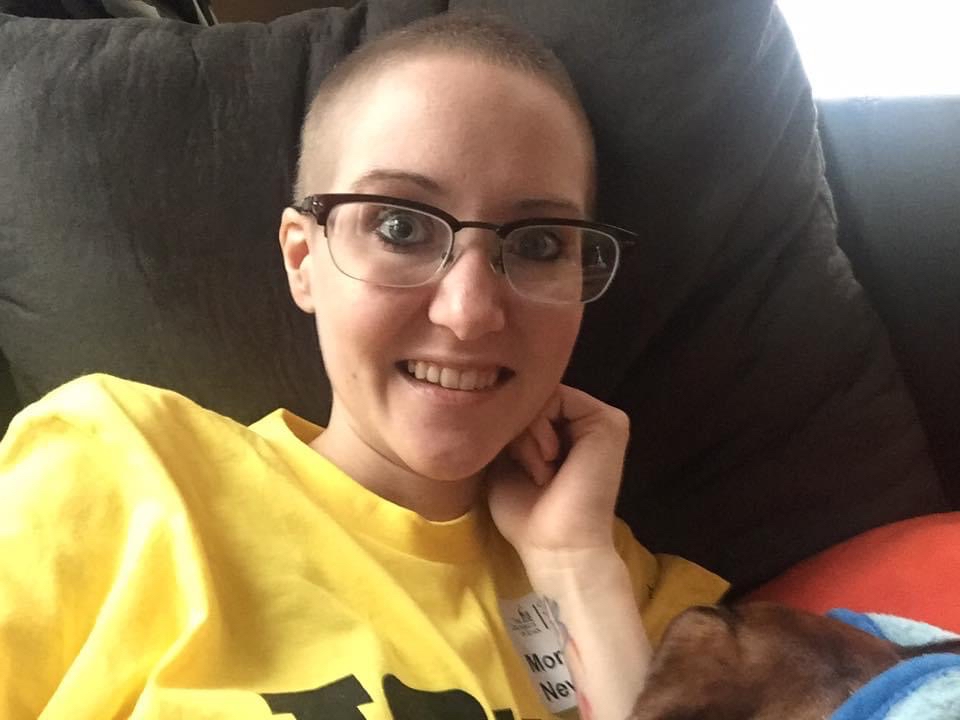 I finished my treatments and graduated with my Associates in Liberal Arts just two weeks shy of entering the bachelor's program at the University of Iowa School of Social work. I was terrified that I wasn't going to be able to retain the information, but I proved myself wrong rather quickly. In the program, we were trained rigorously. We dove deep into the biopsychosocial aspects of humans. We were required to have a deeper knowledge in cultural competence and were faced to see our own implicit biases. After, we would process through as a cohort to understand why and have the opportunity to learn from each other.
After two years of a fast-paced program, I graduated with my Bachelor's in Social Work. Then I immediately entered the Master's program with the University of Iowa School of Social Work. When I started the program, I had the passion to be a medical oncology social worker. I wanted the opportunity to work with cancer patients and their families. I wanted to give back after getting through my own experience, however, after being in a macro-level program, it shifted my mindset on how I could still work with the population of my choice while advocating and creating change in the cancer community.
It's no secret that I fell in love with advocacy and what it is on a day-to-day basis. You see, I found Cervivor and attended a Cervivor School in the summer of 2017. I learned how to use my voice as a patient advocate and it only amplified as I became an educated social worker. It led me to becoming the 2018 Cervivor Champion Award Recipient, the 2019 Advocate of the Year for the Iowa American Cancer Society Cancer Action Network, and the 2020 Advocate of the Year for Above and Beyond Cancer.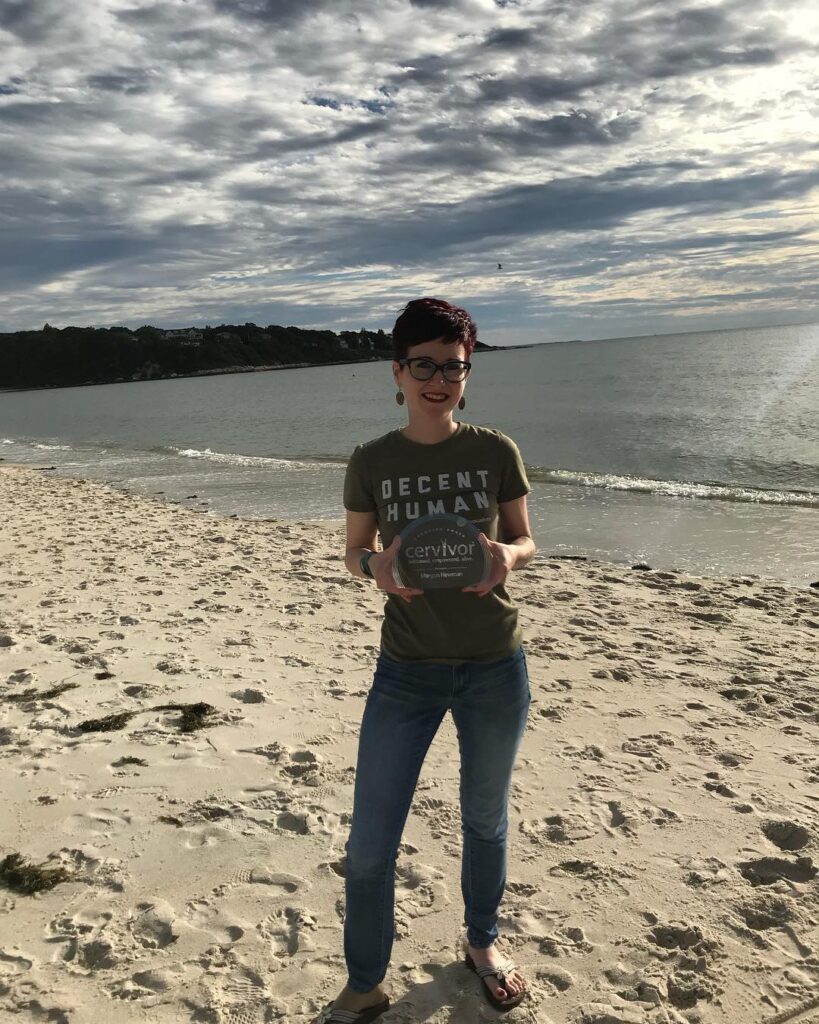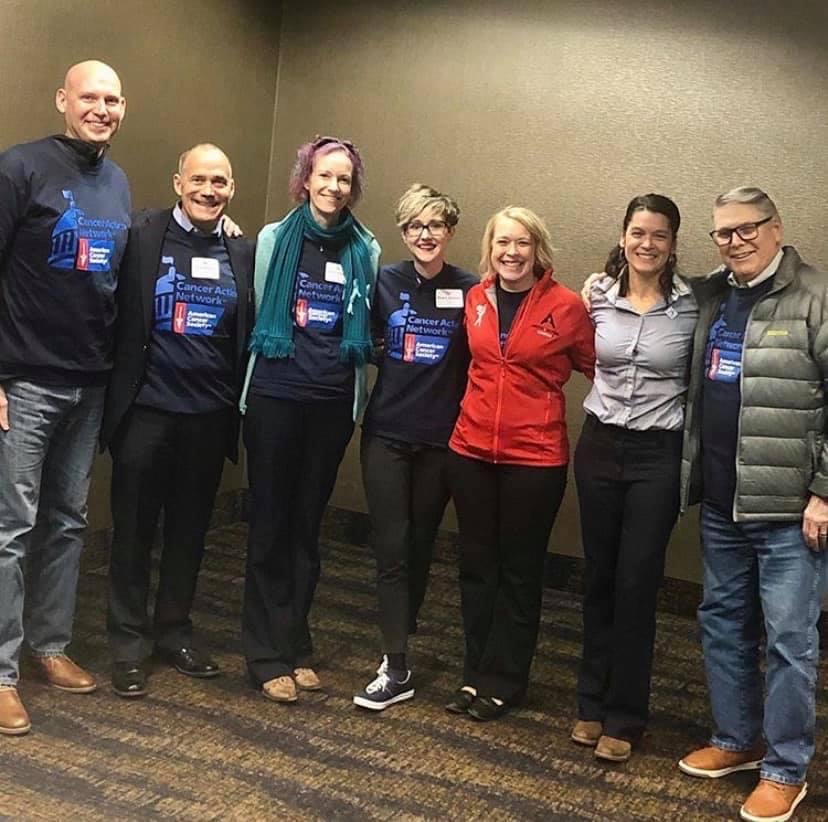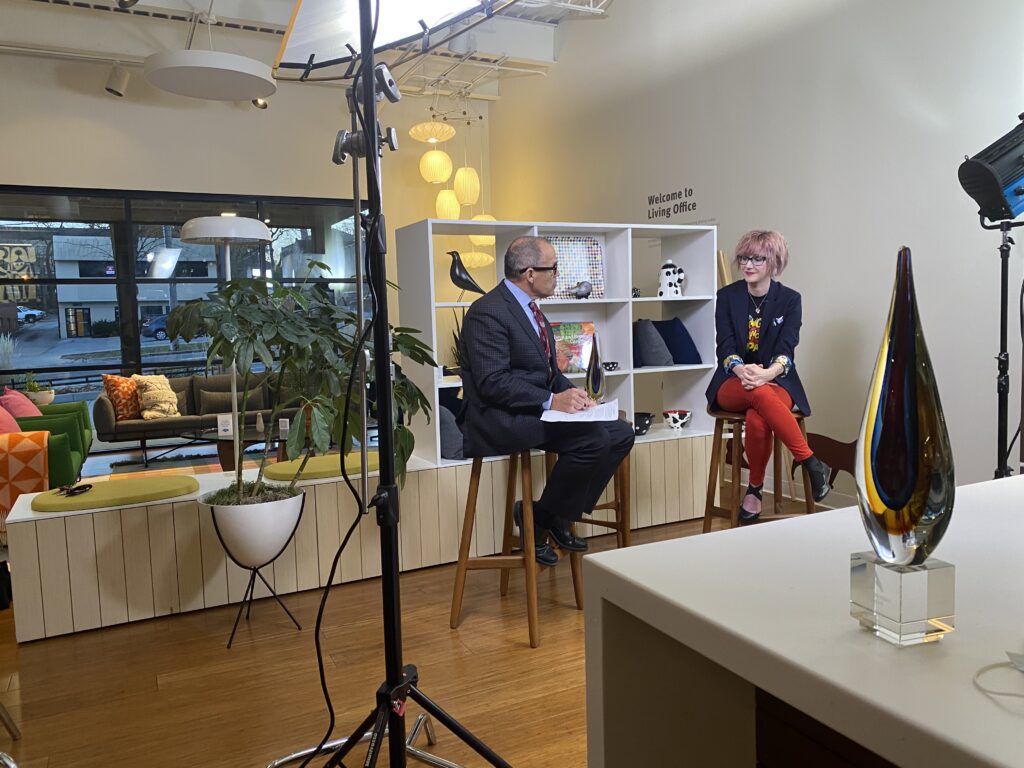 My love for advocacy, cancer prevention, and macro-level social work falls right into place within the nonprofit world. We know nonprofits are vital to communities and often help build resiliency skills, raise awareness to specific issues, and make change happen. Social workers are a common thread amongst nonprofits and are community-based professionals. We assess the needs of the communities we serve, identify existing barriers, and develop sustainable programs or resources.
As I am stepping into the Community Engagement Liaison role for the organization, I look forward to serving our community. I intend to emphasize the importance of the word community and what it means to us as a whole. To listen to the needs of our community and bring support, resources, and programming to fulfill those needs. And last, but certainly not least, to continue raising awareness about our greater mission: "Ending cervical cancer is within our reach."
Morgan is a metastatic cervical cancer survivor, Cervivor Ambassador, and a 3x award winning patient advocate. She lives in Iowa and is currently in the last two months of finishing her Masters in Social Work with the University of Iowa. She continues to advocate tirelessly in hopes her story can help others.