I recently celebrated my 31st birthday. Around this time last year, I was a brand new 30-year-old enjoying summer with my awesome husband and 3 amazing kids. I never suspected that two months after I celebrated that milestone birthday, cancer would invade my life.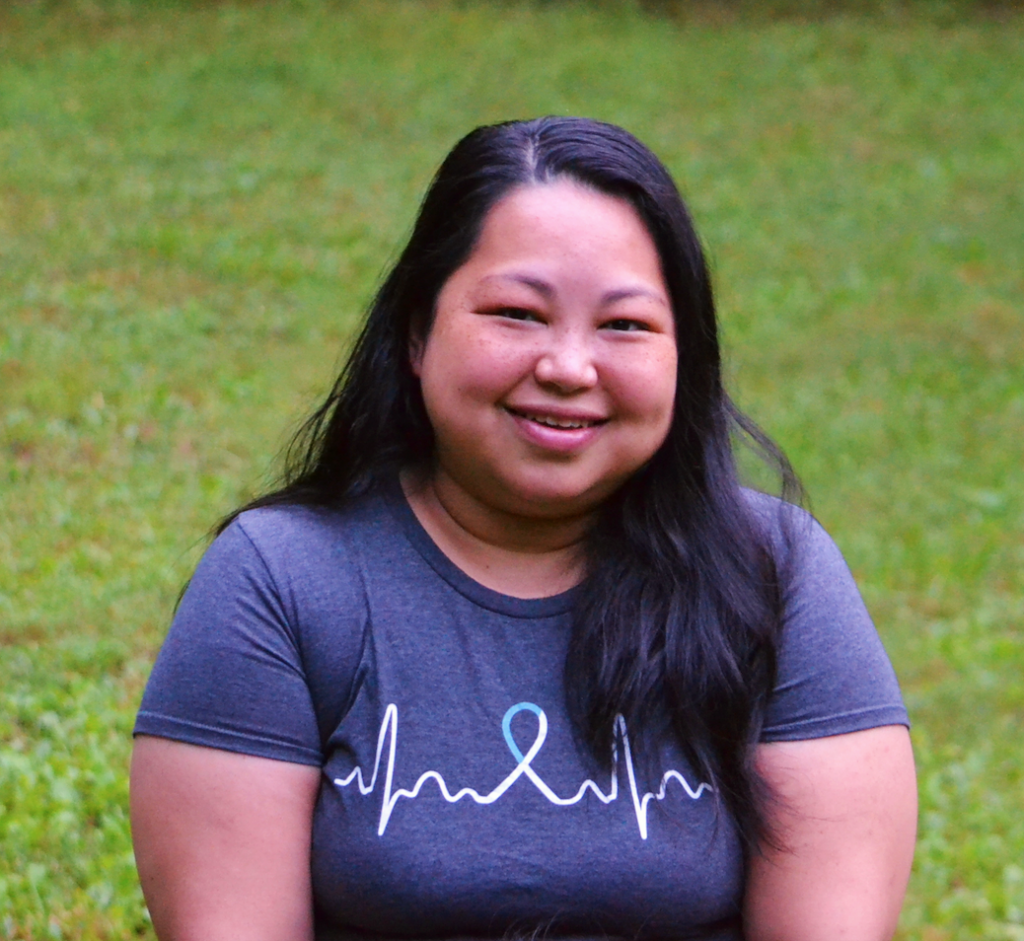 On the day my OBGYN found my tumor, I left her office sobbing. I walked the long way through the parking lot, sobbing. I didn't care who saw me. The diagnosis was so hard to cope with. I couldn't align myself with my new reality. I searched every part of my soul to come to grips with what I felt was the end of my life.
"I can't have cancer. I'm young! My kids are so young! My husband's going to be a widower, he doesn't deserve this! My kids are going to grow up without me! They won't remember me. I have so much left to do here," I thought, my brain in overdrive. I felt betrayed by my body.
Treatment was the longest, weirdest dream I've ever had
I began treatment. The plan was 6 rounds of chemotherapy, 30+ rounds of external radiation, and 5 internal radiations (brachytherapy). I now call treatment the longest, weirdest dream I've ever had because I felt like I was in a fog the entire time. My body was so weak. I barely ate. I slept all the time, but not deeply or comfortably. I felt restless. Thank goodness for my husband, my sister and my dad. They helped me daily. I remember trying to vacuum one day and nearly collapsing. It was so hard to take a back seat to everything. From not working or doing basic chores to watching as others took care of my children daily. That wasn't me. Everyone who knows me knows that I am fiercely independent.
At the beginning of treatment, I had hand-drawn a calendar to count down to when I'd be done. With each day that passed, no matter how weak I felt, I always remembered to make another "X" on the calendar. It was a long 9 weeks. Treatment ended for me on December 13th, 2019. It was a Friday, and I joked that this nightmare was ending on Friday the 13th. To live up to its name, on that day – my last round of external radiation – the radiation machine that worked so faithfully all those weeks was broken. I stood there with my family (who all came for my last day) and waited around with a full bladder – which was the requirement before receiving radiation – for over an hour. I remember thinking, "Can't I just get this over with?! I'm so ready!" Right at my breaking point, I heard my name over the intercom and 10 minutes later, I was done. I said goodbye to the amazing doctors and nurses who took care of me all those weeks.
I did it! I'm done! I can move on forever. Or so I thought…
How naive I was to think that! I've learned over the past months that even though I'm done with treatment, treatment is not done with me. I've dealt with a plethora of side effects:
For a whole month after treatment, I had what felt like a never-ending UTI.
My bowels are a mess.
What I thought was an upset stomach one late February night has proven to be another side effect from radiation.
My joints ache.
My body doesn't feel like a 31-year-old. I'm going through menopause! The physical symptoms are many, but the mental stuff is particularly hard. There are highs and lows. I've lost two friends over the past few months to cervical cancer. It does something to you to see other women with the same disease pass away. My heart breaks daily for their families.
NED (but there is still the physical and mental evidence of my cancer)
I had my first post-treatment PET scan in March and received the wonderful news that I had "No Evidence of Disease." In the cancer world, "NED" is a term everyone wants to hear.
NED brings people to their knees.
We rejoice. We celebrate. We still worry, of course. I think I always will, and the aftereffects of treatment continue to bring challenges. But having cancer has given me the gift of perspective. I gladly accept each day that comes. I am thankful for my family and friends. I am thankful for all of the small things that bring me joy.
Even with everything I've been through – all the procedures, side effects, and pain – I'd do it all again to be here with my husband and children. I'd do it a thousand times over.
My body: How can I not love something that has fought so hard for me to be here?
I am most thankful for my body. I'm proud of it for everything it has been through and how it still keeps going. All of my physical insecurities have been put to rest.
How can I not love something that has fought so hard for me to be here? That's what I am. I'm here. I'm still here!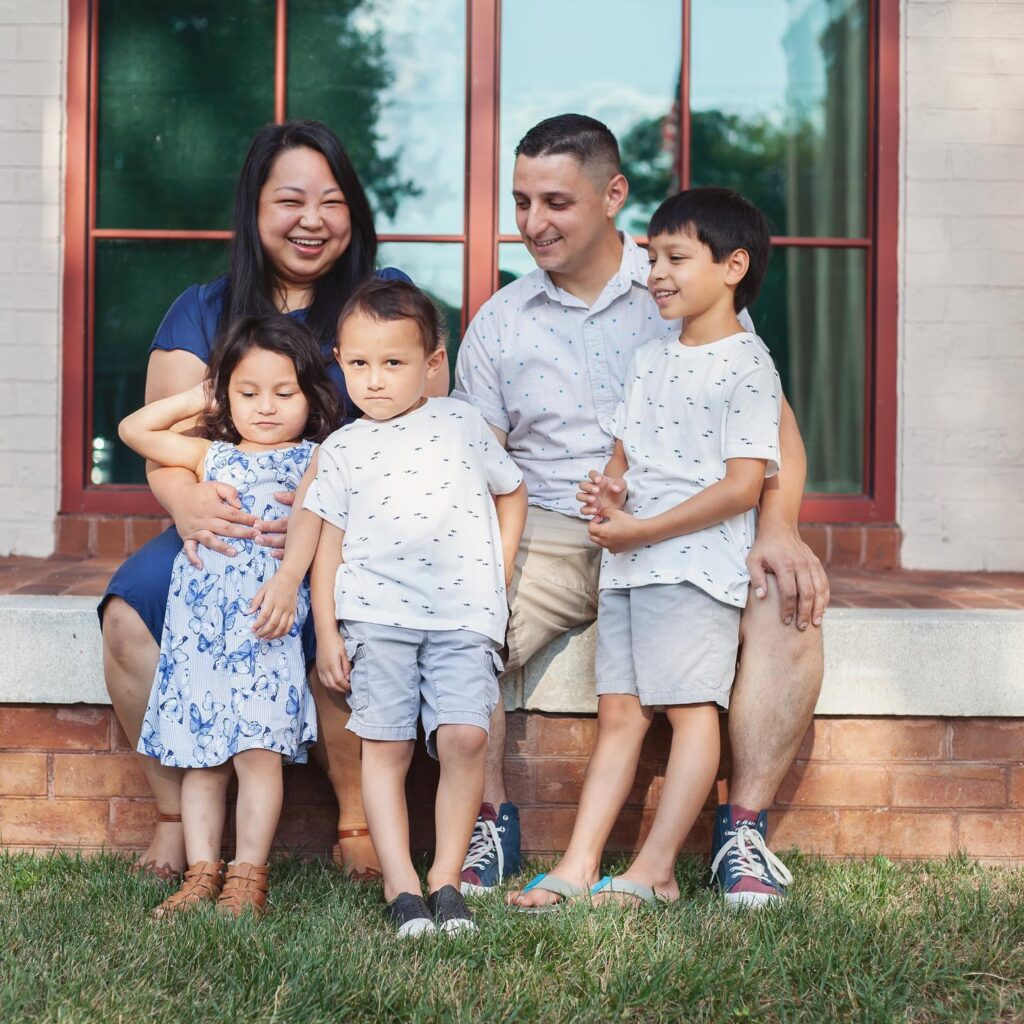 About Natasha:
Natasha is full time work-from-home/homeschooling mom of three who enjoys taking photos of anything and everything, traveling, reading multiple books at the same time, and finding new places to show her kids. Read Natasha's Cervivor Story here.