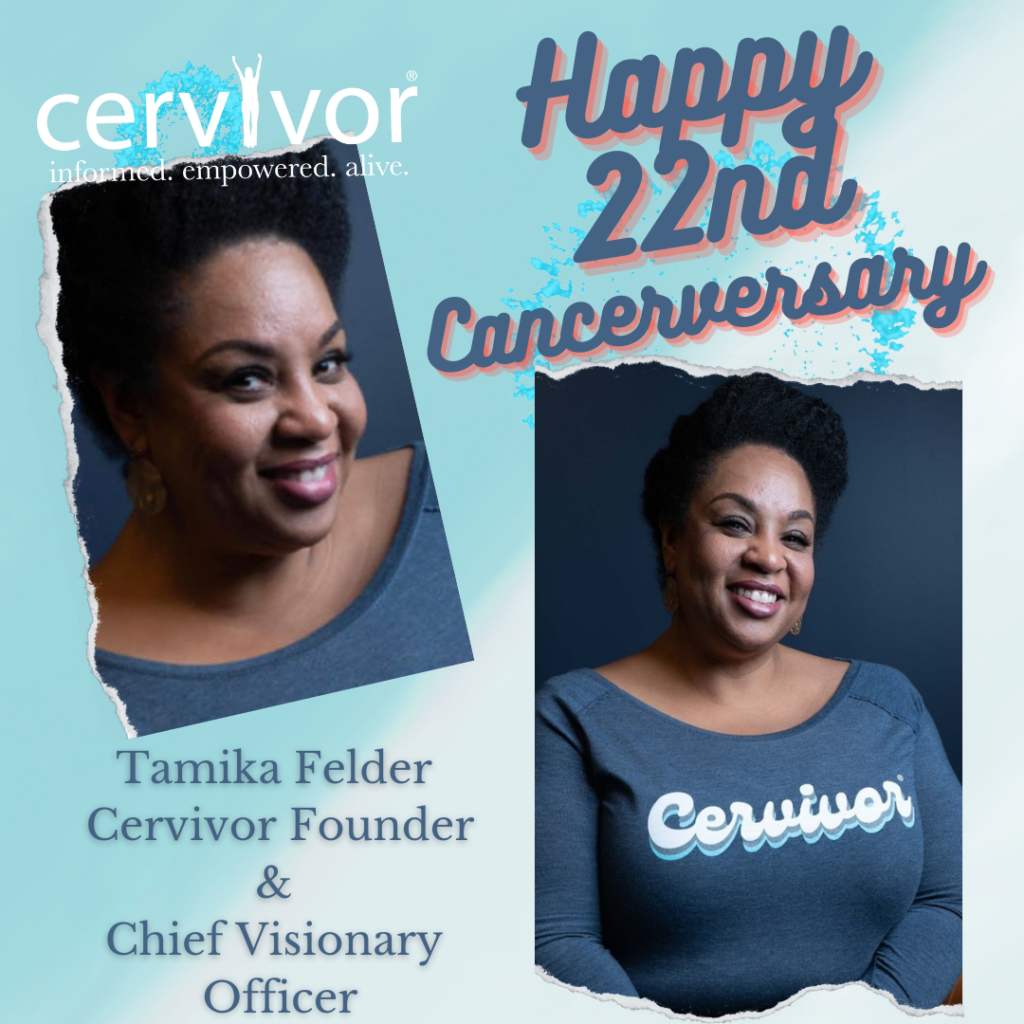 Today, we're raising a toast to our Founder and Chief Visionary, Tamika Felder. It's been 22 years since Tamika Felder heard those devastating words, "You have cervical cancer."
It was a moment that changed her life forever. Tamika was 25 years old and budding in her fast-paced career as a Washington D.C. news producer. She wasn't expecting a slowdown, more importantly, a cancer diagnosis.
Tamika endured a hysterectomy followed by chemotherapy and radiation that ultimately stripped her of her fertility. After experiencing frustration, pain, and grief, she spent countless hours researching the human papillomavirus (HPV). What she found was how common the virus was and that there was a necessity for others to talk about it. She sought others who have walked the same journey but what she found was the shame, stigma, and isolation that cervical cancer brought with it. Tamika wanted to change the narrative and empower others to tell their stories so created what she didn't have.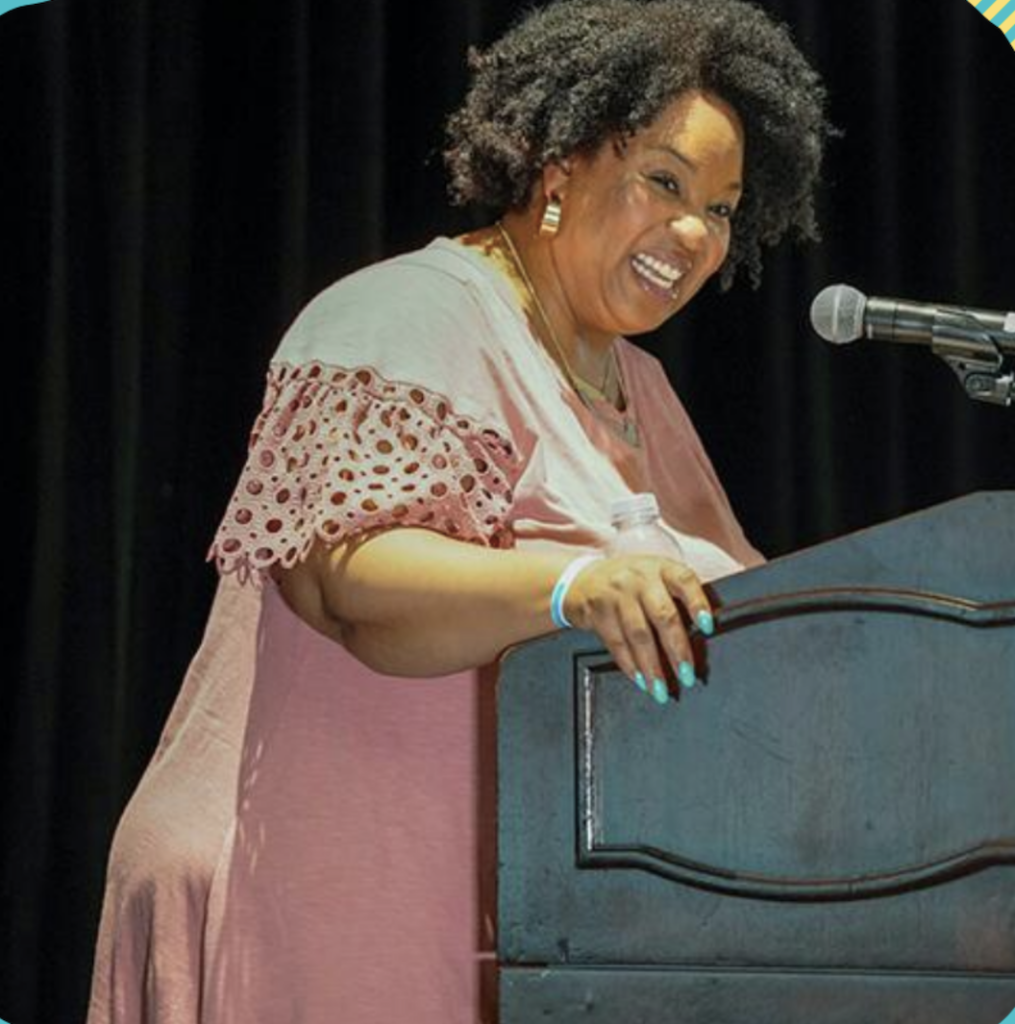 In 2005, Tamika and Friends, Inc., a nonprofit dedicated to cervical cancer survivors and their friends and family was born. Support became an all-encompassing demand and she found the more she told her story, the more it reached other women. Several house parties were hosted to have real-time conversations about cervical health, cervical cancer, and how to protect yourself. Eventually, that idea became an official program of the organization we now know as Cervivor, Inc.
Tamika understood there was a calling of living her life beyond a cervical cancer diagnosis and over the years, she has continued to transform the lives of each person impacted by a cervical cancer diagnosis. She not only empowers them to use their voice, but she teaches them that their pain can have a purpose and that they have the power to create real change.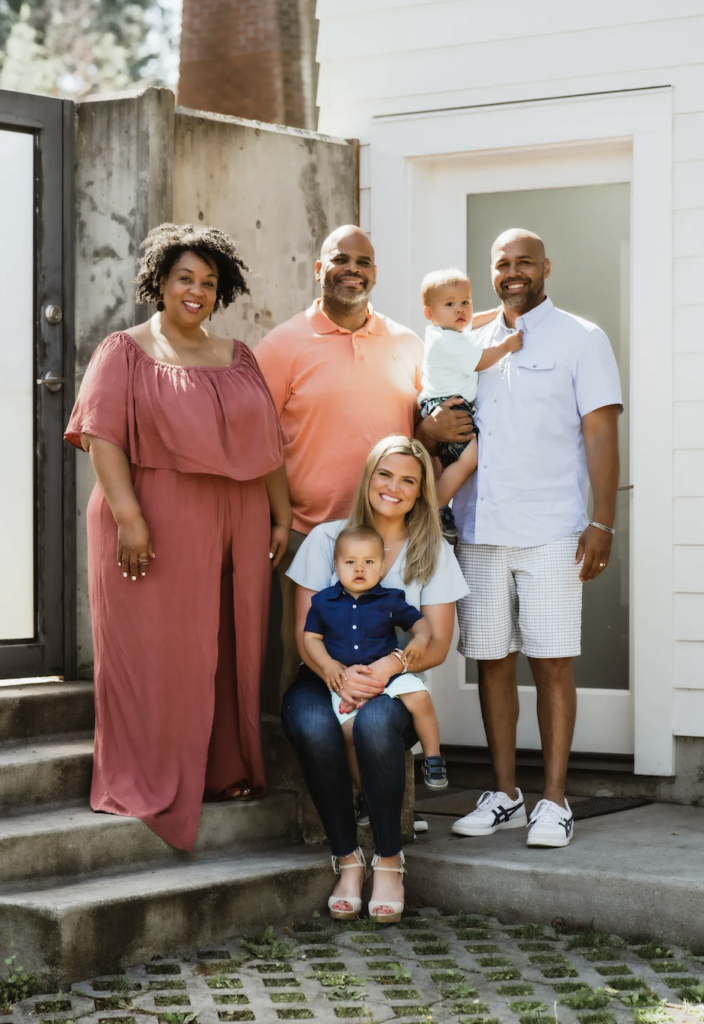 Tamika has been a visionary and a trailblazer not only in the cervical cancer space but to open up the dialogue to talk about women's health, sexual health, health disparities, and what it means to strive for better access to and care for all – and now, the path to parenthood for those facing infertility.
We are in awe of everything she has endured, built, and nurtured, and can't wait to see what else blossoms in her lifetime. We couldn't be more grateful for her resilience and leadership to create the community we now know as Cervivor. Thank you, Tamika!
Join us in celebrating Tamika today by scheduling your routine cancer screenings and vaccination appointments, sharing this blog and her story with your networks, and by donating $22 to Cervivor!