On December 30, 2020, my life did a loop-di-loop on the magic carpet of life. I was diagnosed with stage IIB cervical cancer. This diagnosis was quite honestly shocking as I happen to be one of those people who never put off a screening of any kind, even during COVID! What led to the diagnosis?
I had only one sign. I started bleeding, which I attributed to heavy lifting and moving furniture while decorating my house for Christmas. I made an appointment with my gynecologist for the very next day and I had an internal sonogram which showed a mass of some kind. She told me to be on the safe side we would set up an MRI which I went home to schedule during my Christmas vacation.
I scheduled the MRI for very early in the day so that I could also go for a mani/pedi and visit my daughter's new home. As I sat in the pedi chair waiting to have my nails done, my phone rang. It was the gynecologist, which surprised me, but I figured it was the day before a holiday and she wanted to talk to me before the long weekend.
She definitely surprised me when she asked if I was somewhere private I could talk. I went out to my car in pedicure flip flops in the dead of winter to hear her tell me, "It is cancer." I did not panic. My oldest daughter had had cervical cancer five years prior to this and it was thankfully caught early and was treated. I listened to my doctor tell me to take notes, and the first thing I grabbed was an envelope from a Christmas card, and I furiously wrote notes of oncologists' names, words like 'dysplasia', '6 cm', radiation, and chemo. I made the split second decision to go to the oncologist my daughter had been treated by and my gynecologist told me to stay put while she called him. She called me back to tell me he would meet me on a Zoom call so I quickly ran home for this meeting. Now this oncologist is pretty well known in the area for gynecological cancers and I knew him already so I felt comfortable until we started the meeting and he stoically uttered the words, "THIS IS VERY DIFFERENT THAN YOUR DAUGHTER!"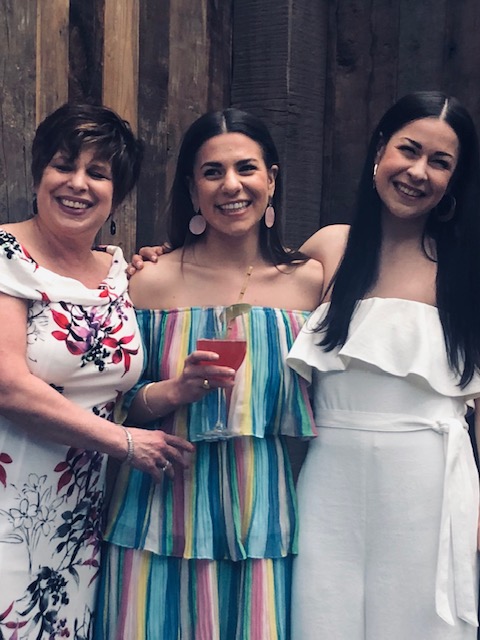 In a matter of minutes on the second to the last day of the year, I had scheduled all my appointments with oncology, hematology and radiology. My biopsy and D&C were scheduled for a week later until my world again turned upside down.
My oncologist told me I had a rare, aggressive tumor and they wanted to switch my treatment plan to try and shrink the tumor in preparation for surgery. Of course it would be me with the rare tumor that only accounts for 5% of cervical cancer diagnoses. I know, I'm an overachiever!
I was set up to begin a Taxol/Carboplatin protocol and with cold-capping to save my hair. I went through the nine weeks like a trooper and was so happy as I suffered only minimal side effects. I was able to continue teaching (remotely because of COVID) and I stayed positive and ready for my battle. But it was short lived.
The tumor indeed shrunk, but not enough so back to the drawing board of the traditional treatment plan. I went through six rounds of Cisplatin (ironically I did lose my hair but I was advised not to cold cap this time) concurrent with radiation and Brachytherapy. Again, the tumor shrunk, but not enough which leads me to my current status — LIVING WITH CANCER. This in itself is a difficult thing to wrap ones' head around.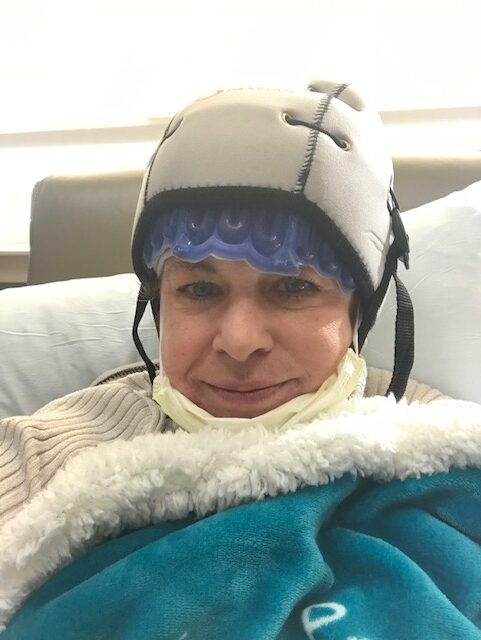 In September, I began a course of Topotecan and Cisplatin. Since this would be administered for three consecutive days every 21 days, I decided to take a leave from work and the doctor highly advised it! I am so glad I am off! The side effects are not fun! I have seven days of intense pain and constipation but I am trying to deal with it by wearing a smile and a big win for me was that my latest CT scan revealed a lot of shrinkage!
My biggest lesson learned: YOU CANNOT PLAN WITH CANCER! Things are not what they seem and plans constantly change. All I know in this journey is that it's important to go with the flow and STAY HAPPY!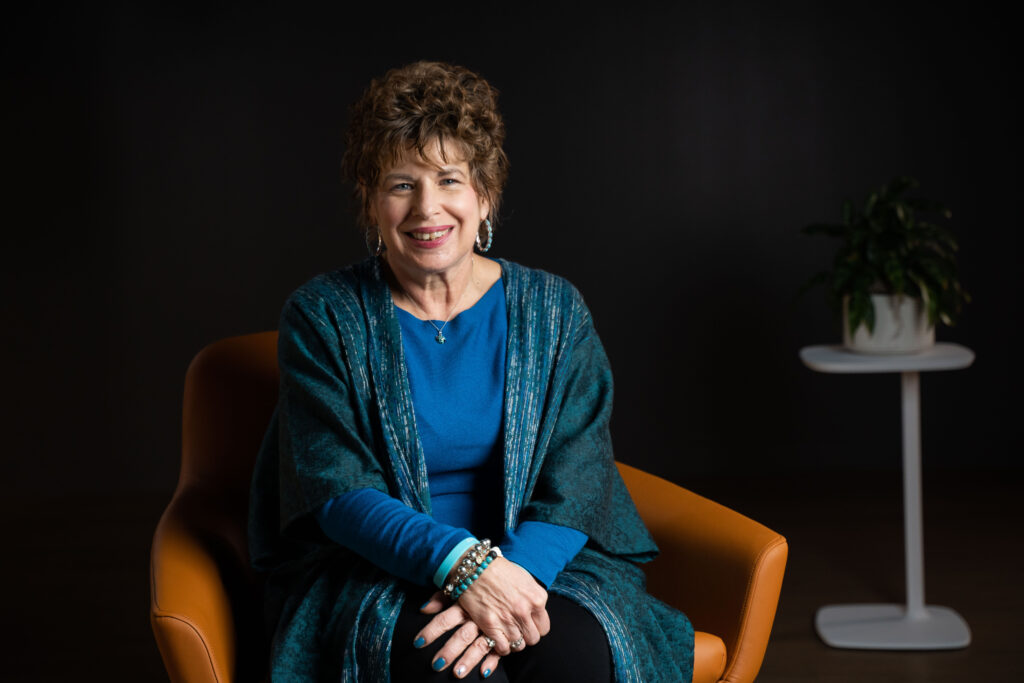 Phyllis Adams is part of our Cervivor community and a proud Jersey girl. She is an active member of our Facebook groups Survivor Slimdown and I'm A Cervivor!. Thank you for sharing your story, Phyllis!