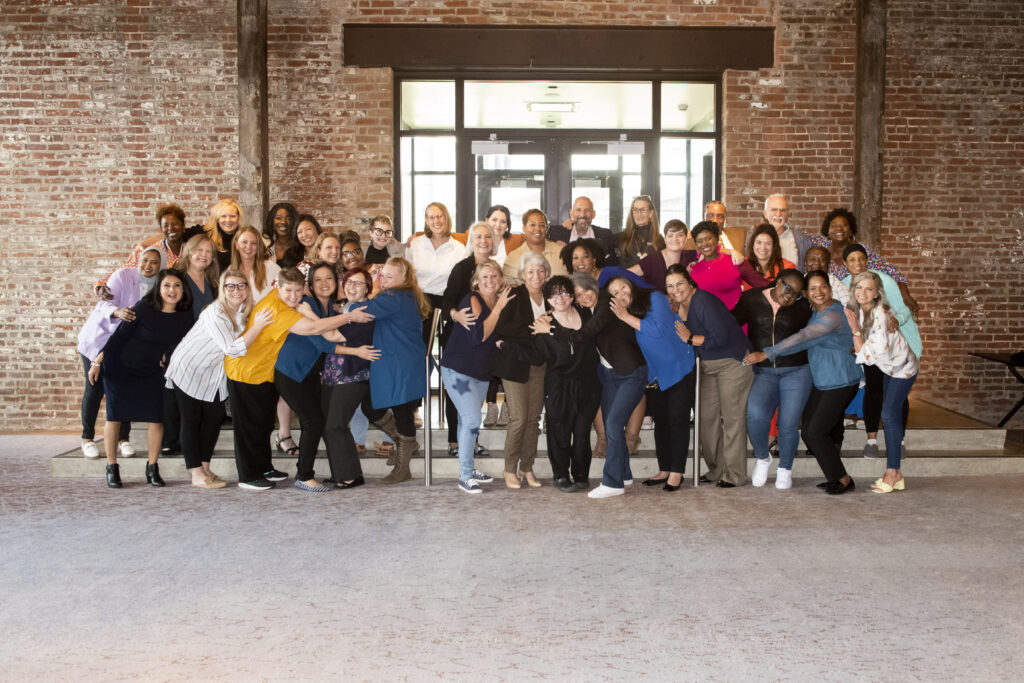 Cervivor and St. Jude partnered for an all-HPV cancer survivors school to train patient advocates representing anal, cervical, oropharyngeal, vaginal, and vulvar cancers.
The weekend kicked off with a welcome reception and special message from Founder and Chief Visionary, Tamika Felder. The evening was filled with conversation and an energizing music compilation from DJ Malone. (You better believe there was some dancing to be had – ehem, Jason).
Saturday morning started bright and early with information-packed sessions ranging from learning the basics of HPV and cancer to finding your voice and expanding the survivor advocacy footprint.
We heard from Andrea Stubbs, MPA and Administrative Director of St. Jude's HPV Cancer Prevention Program and the important work that St. Jude has been working on in the HPV cancer prevention space. Dr. Heather Brandt gave us the latest data on HPV, HPV cancers, and what advocates need to know.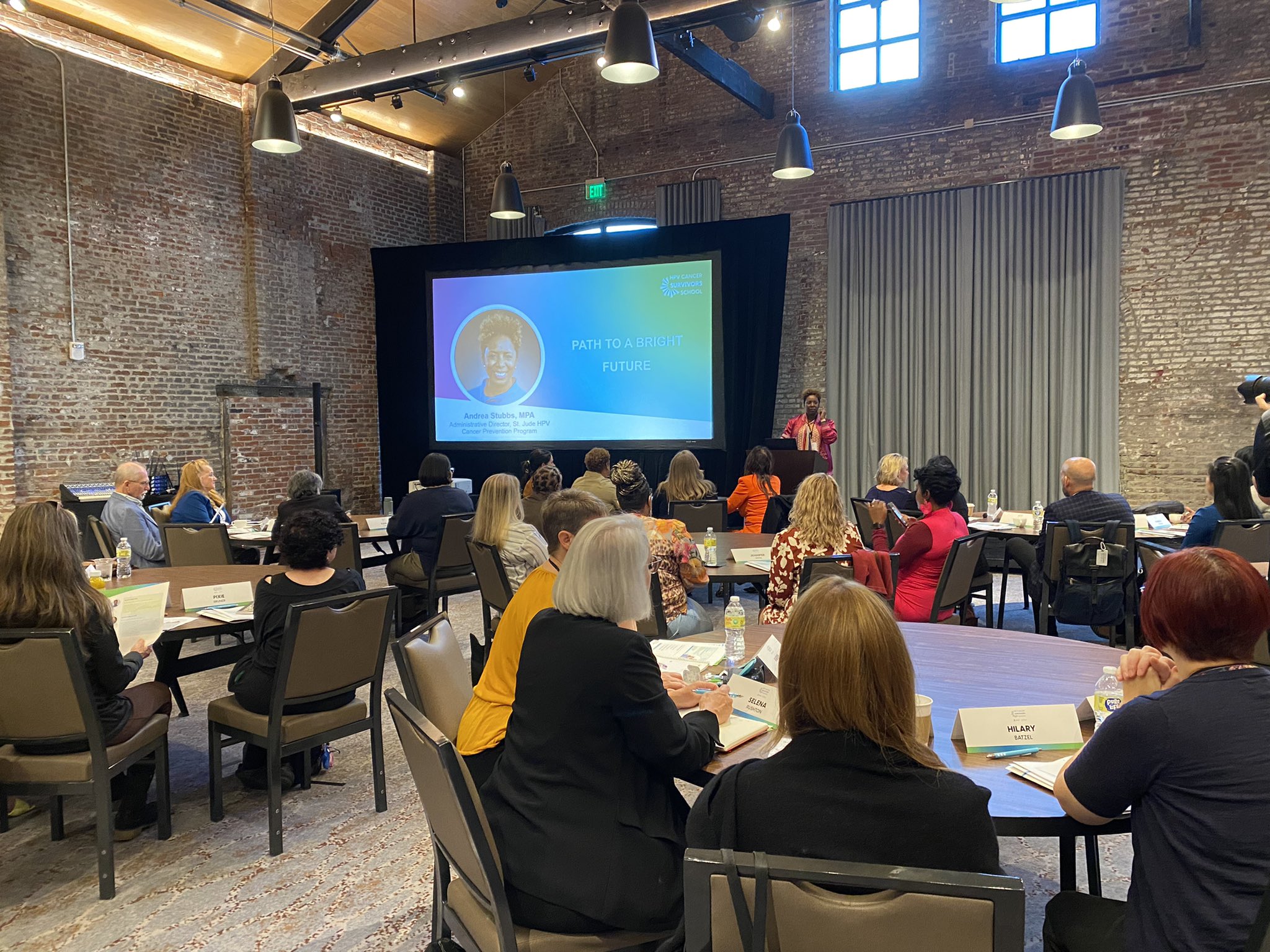 Lead Cervivor Educator, Heather Banks and Tamika Felder led the attendees through how to make their survivorship count. Their session was followed by a patient panel moderated by oral cancer survivor, Jason Mendelsohn, and featuring anal cancer survivors, Lillian Kreppel and Calvin Nokes, as well as cervical cancer survivors, Karla Chavez and Kimberly Williams.
After lunch, Visibility Coach and Founder of the REP Network, Roshanda Pratt ignited the advocacy flame in helping the attendees identify their stories in just three words. Roshanda is known for her mantra of "Visibility is power" and she has helped us understand that "Transparency is the new currency" and that it is progress over perfection in our advocacy that matters most.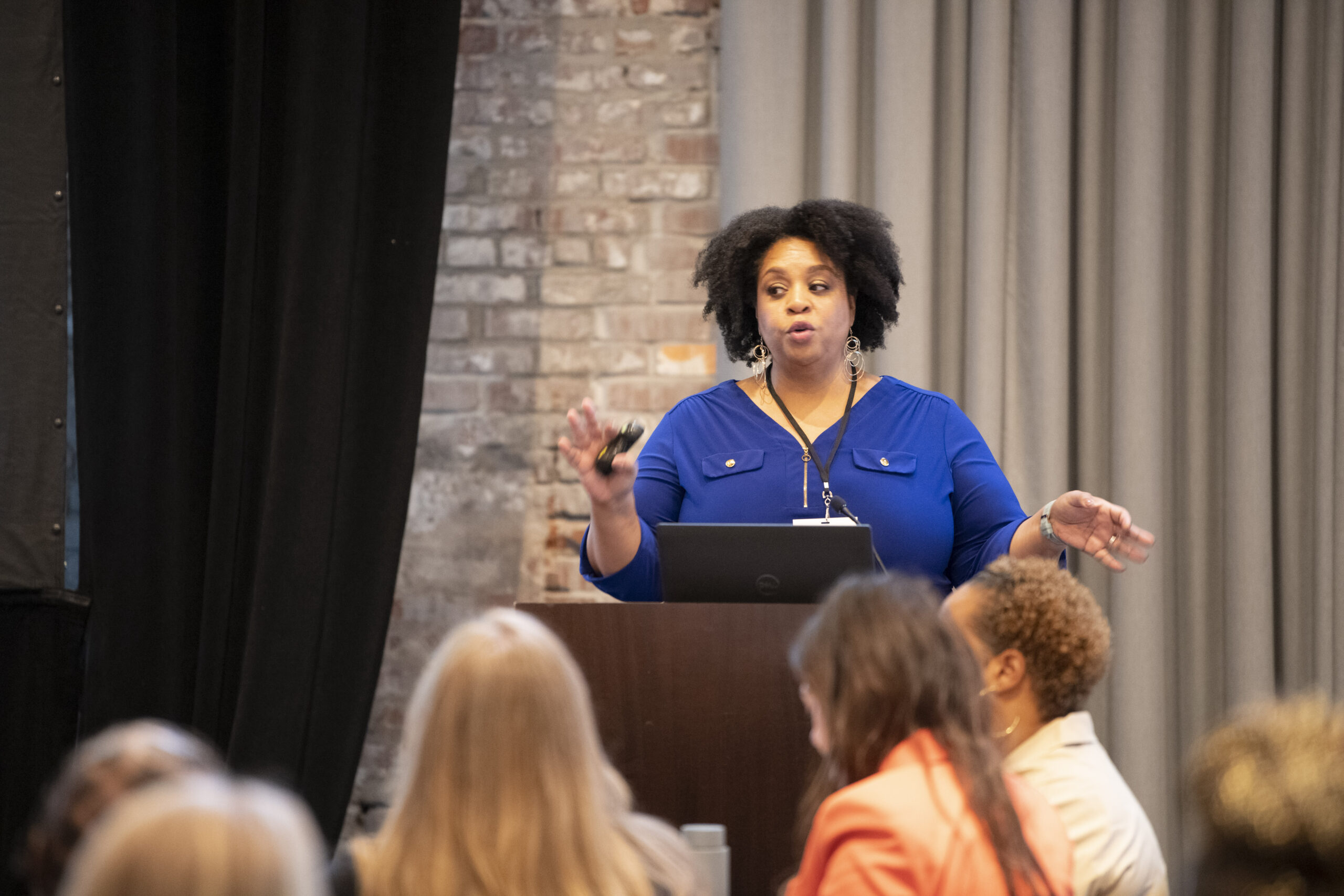 We heard from Dr. Vetta Sanders Thompson, an E. Desmond Lee Professor of Racial and Ethnic Diversity and Associate Dean for Equity, Diversity, and Inclusion at Washington University in St. Louis. She gave us a psychological, data driven presentation over addressing the common concerns about HPV vaccination with an interactive activity.
The day was rounded up with a presentation by Cervivor Community Engagement Liaison, Morgan Newman on how to expand the survivor footprint followed by a session of what's next – leaving the attendees with a call-to-action. The attendees became graduates, receiving a certificate of completion and a celebratory reception including a live band at Beale Street Landing.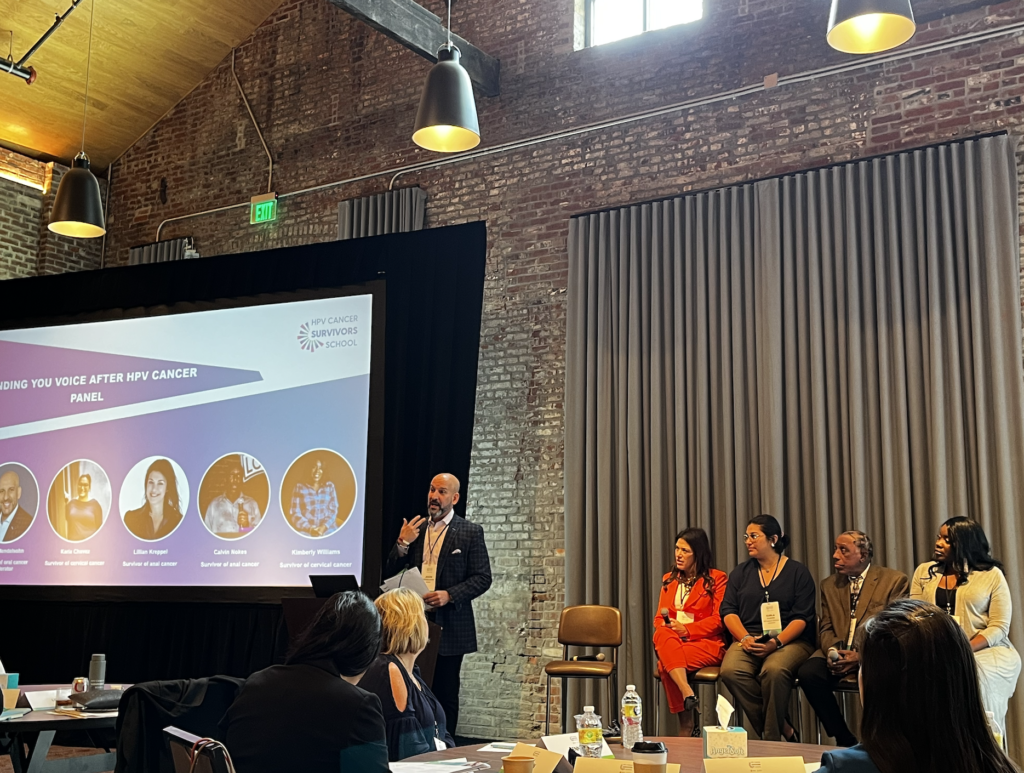 Cervivor, Inc. and St. Jude are incredibly honored to have hosted 30 HPV cancer survivors now turned patient advocates from across the nation (and a few international advocates too).
We invite you to join us on March 3, 2023 for International HPV Awareness Day to help spread awareness, screening, and prevention of HPV cancers. Mark your calendars now!
Cervivor, Inc. would like to take this moment to thank St. Jude for becoming an impactful partner in furthering the mission to end HPV cancers.