In anticipation of the Season 2 release, we're taking a look back on Season 1 of the Cervivor Podcast hosted by our very own Founder and Chief Visionary, Tamika Felder. It was a season where we laughed, cried, and learned from guests during Cervivor School 2017. We give honor and observance to those featured in these podcasts that are no longer with us. To be able to hear their voices, laughter and transparency is a special treat for us. We hope you think so, too.
If you haven't listened to Season 1 yet, take a moment and do so now – currently available on Anchor.fm, Apple Podcasts, Google Podcasts, Pocket Casts, Radio Public, and Spotify.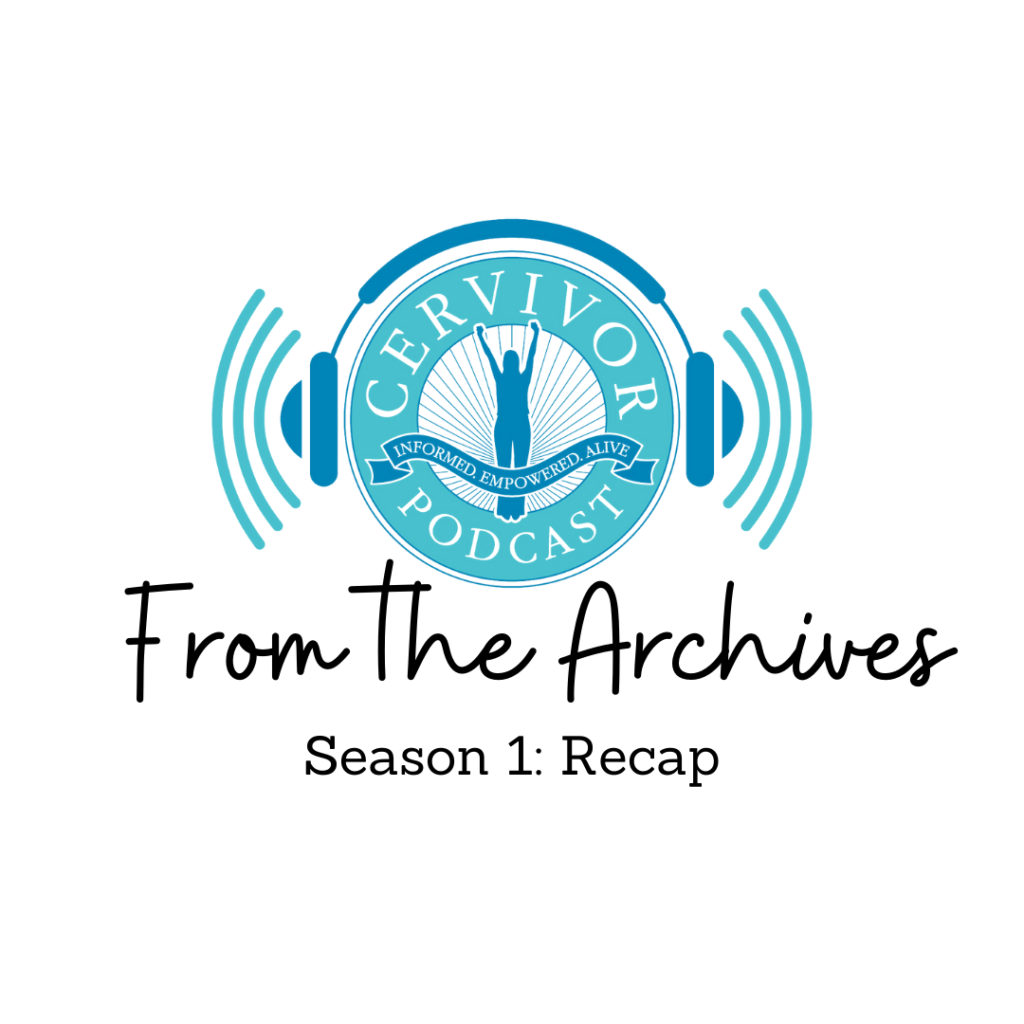 Recap by Episode: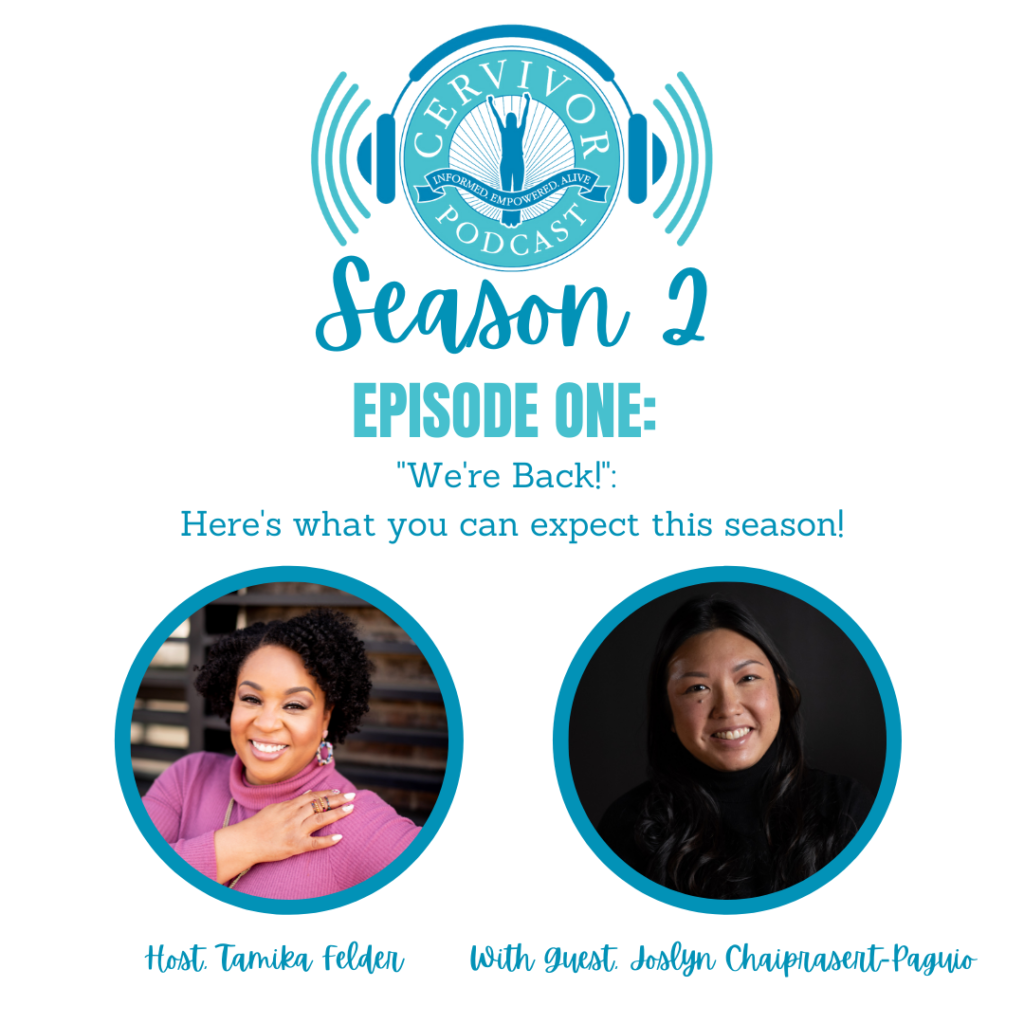 Season 2 of the Cervivor Podcast is moving past the archives. Join us on Friday, May 13, 2022 for the Season 2 Episode 1 release!
We'll be welcoming our first guest, Joslyn Chaiprasert-Paguio. Joslyn was diagnosed with the Human Papillomavirus (HPV) at the age of 18 and with cervical cancer at the age of 24. She shares her story to encourage women and future generations, like her daughter, to advocate for themselves and make their health a priority. You'll also hear what else you can expect on this Season of the Cervivor Podcast.
For more Cervivor-related content, check out our award-winning YouTube channel, CervivorTV. Follow Cervivor on all social media platforms and sign up for our newsletter. If you would like to be interviewed for upcoming Cervivor Podcast episodes or to request content or speakers for future episodes, fill out this form or contact us at [email protected].