As someone who lost over 100 pounds, (113 pounds to be exact), people often focus on my physical transformation.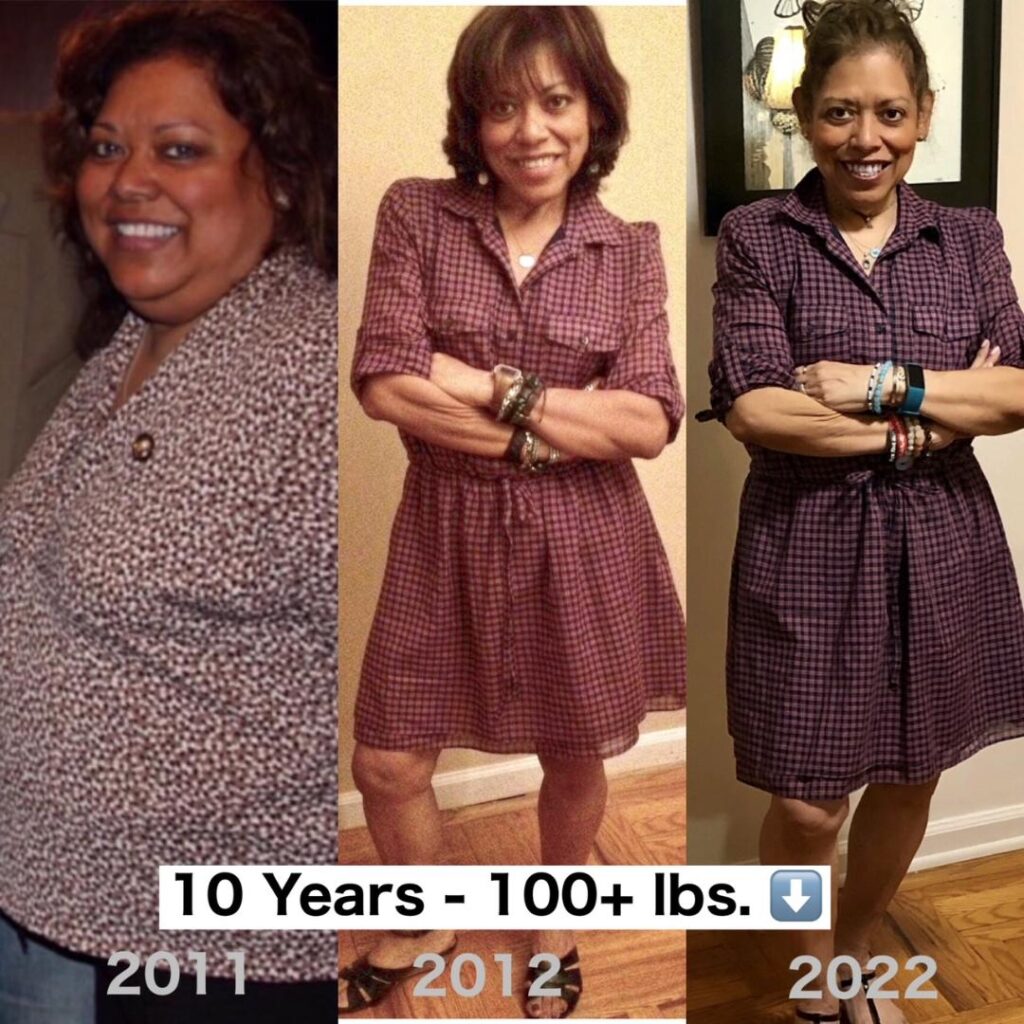 However, the physical transformation, which you can see in the before and after pictures, only shows a glimpse of what the journey is all about.
I am most proud of the discipline, determination, patience, consistency, and focus I have used through the years – to give me the energy, the joy, and the freedom I get healthier.
I am not going to lie and tell you that this journey has been easy. It has NOT been easy by any means. People often ask what was easier, me beating my cancer diagnosis or me losing 113 pounds naturally?
My answer is… nothing worthwhile is easy! They were both challenging. You cannot compare both journeys. They come with different challenges, which I can say were hard to overcome. Nevertheless, here I am on the other side.
For those who are not too familiar with my story, just let me give you a small synopsis. I was diagnosed with stage IIB cervical cancer in 2008, three months after I had retired from the New York City Police Department.
I went through 35 rounds of external radiation, seven treatments of chemotherapy, and two treatments of brachytherapy (internal radiation). In May of 2009, I had no evidence of disease.
As cancer patients know, being cancer free is not the end of our story. Many people think that we can continue with our lives and we can pick up where we left off. That is far from the truth. I consider myself one of the lucky ones because I do not have too many secondary effects from treatments compare to others that have gone through this. So many others have lost their lives too.
I dealt with depression after treatments, and found comfort in food. This took me to tip the scale at 240 pounds. I am 5'3", so this amount of weight made me morbidly obese according to the weight charts.
Unfortunately, this situation brought consequence, and I became sick again. Diagnosed with type 2 diabetes, high cholesterol, and high blood pressure. I had to take five different medications to control these illnesses. I really was sabotaging my second shot at life, and I was not realizing it.
This realization clicked when my medications stopped working because I was not helping by changing my lifestyle. My doctor gave me a reality check – either I change my lifestyle or the next step was to start injecting the insulin to control my blood sugar levels.
I needed to do some work, no question about it. I did not want to go to the stage of injecting insulin if it was in my power to turn it around.
At this time, I made the determination that no matter how many times I will fall, I was going to get up and continue the mission. It was not as if I did not try before, I had, but this time my WHY was bigger than my prior excuses.
In 2012, fourteen months later, I had lost 113 pounds, reversing all my illnesses, and taking me off all prescribed medications.
Perhaps I make it sound easy, and some people even say that I make it look easy. I can honestly tell you "IT IS NOT."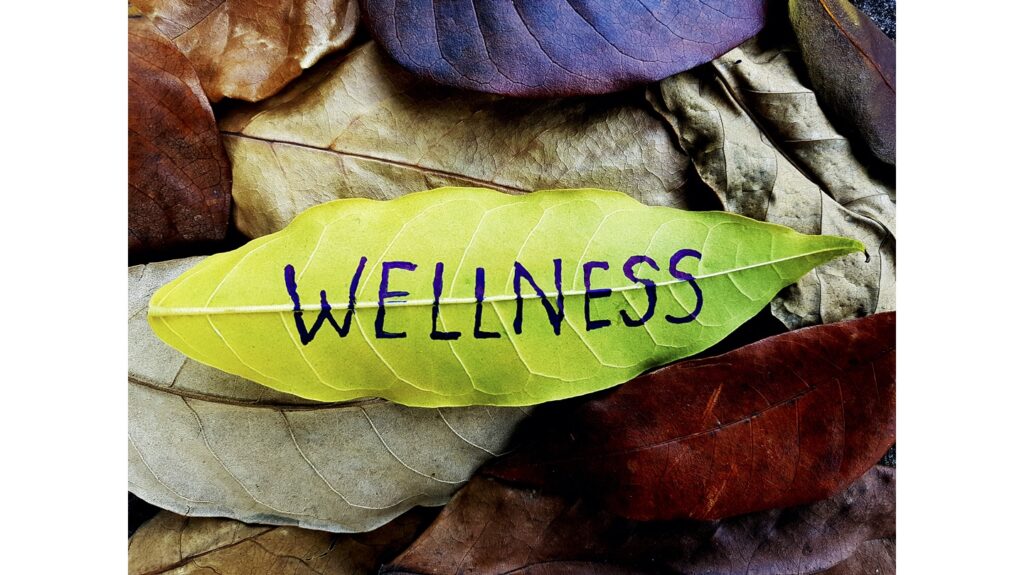 The following are ten things I have learned throughout these past ten years. Not necessarily in this order.
1. The journey is NOT linear – By no means is it a straight line. There will be ups and downs, failures and successes. You need to be patient because results are not going to come overnight.
2. Discipline yields success – I am not talking about restrictions. I am talking about being consistent, planning, and taking daily actions. Be disciplined about these three things.
3. Losing weight is like watching a clock – When you are doing something you do not want to do, and the more you watch the clock, the slower it seems to move. However, when you are having a good time and not worry about the clock, time seems to fly by. Losing weight is the same. The more you focus on the scale the slower it feels like it is moving. Instead, focus on being consistent and remember why you are doing it; you will be surprised how the results start to show.
4. Be kind to yourself – There are going to be some days that you will be unhappy with your choices. It happens, believe me, but it is okay. Do not throw it all away. One bad day does not dictate the days to come.
5. Block the "unnecessary noise" – This is what I call the 'opinions of critics'. Many will have opinions, recommendations, etc. and it's okay, let them have them. You might hear things like "you do not need to lose weight", "you are getting too skinny," "do this diet instead", "do this exercise", etc. Surround yourself with like-minded people. Your own community. Just remind yourself that this is your journey and you are the one who is making the educated choices. Go on your own pace. This is your power – exercise it.
6. The scale is NOT your enemy – I know this topic is controversial. For many the scale is a scary thing, and not too friendly at times. It took me awhile but I have learned to treat the scale as a tool that gives me information on what is going on with my body. I do not attach myself to the number. The number tells me what I am doing wrong (not enough sleep, little hydration, nutrition not on point). Non-scale victories (NSV) are great, but I still believe you need to know that number to know what your healthy weight that you are comfortable with. A healthy weight looks different on everyone.
7. Age is just a number – It might sound like a cliché, but it's coming from me. I am living proof of this cliché. I have managed to lose weight at ages 53, 60 and 63. Often I hear things like, "I am too old to lose weight", "I cannot move the way I used to", etc. I was 53 years old when I naturally lost my original 113 pounds. I am an emotional eater and certain things trigger old habits; I needed to lose weight at the age of 60 and then again at 63 too. I am 63 years old and I am active, and I have a healthy weight for my body. I teach fitness classes and I have plenty of energy.
8. Make Health Your Priority – By now, you have gathered that my journey to where I am now has not been perfect. I have fallen big, but I do not give up or say, "It is just meant to be this way". No – I refused to accept this. I am committed to making my health a priority. I know that nothing in this world is guaranteed, but being as healthy as possible gives me the best odds to have the quality of life that I deserve.
9. Alignment of Mind, Body and Spirit – I call them my three pillars. We need to work on all three simultaneously. The connection between the three of them is when we are the most powerful. We cannot work on only one because the other two will suffer. Some people might think this is pseudo-science, or perhaps woo-woo practice and that's okay but do not knock it until you actually give it a good try. The main concept behind the mind-body-spirit connection is that these things combined give us identity, determine our health, and make us who we are.
10. The Evolution – I have witnessed my own evolution. I have evolved by my learnings, and my experiences. I know that the choices are mine. Taking full responsibility for my life, my thoughts, my attitude and my daily actions. It is not an easy task; it is something we need to work on daily. There is no finish line. There is no final goal. It is part of who you are and who you want to be.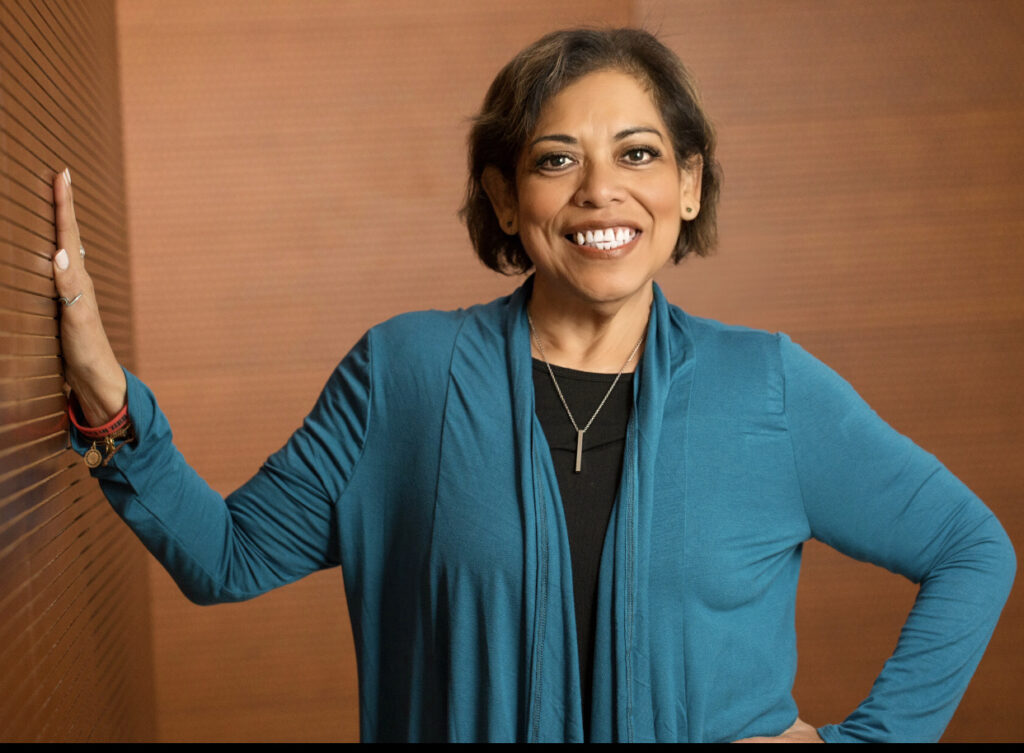 Patti is a Cervivor Ambassador and Cervivor's Wellness Instructor who manages our Survivor Slimdown program. She is a retired NYPD police officer and a 13 year cervical cancer survivor. She resides in NYC with her husband of 23 years where she's a Group Fitness Instructor and a Health Advocate.