Cervical cancer is an issue that affects countless individuals around the world. For those battling this disease, the journey is often filled with challenges, both physical and emotional. In the face of such adversity, the role of a caregiver becomes all the more essential. From the perspective of Cervivor, Inc., caregiving is indeed a gift, an invaluable act of love, support, and generosity that plays a pivotal role in the lives of those affected by this disease. We value the tireless efforts of caregivers who offer their unwavering support.
Caregivers are unsung heroes in the fight against cervical cancer. They are family members, friends, or healthcare professionals who selflessly step up to provide physical and emotional support to those diagnosed with this illness. The role of caregivers encompasses a wide range of responsibilities, including providing emotional support, assisting with daily tasks, offering companionship, advocating for necessary healthcare needs, and managing practical or logistical matters.
One Cervivor, Lindsay Gullatte-Lee shares how her daughter played an important role as a caregiver: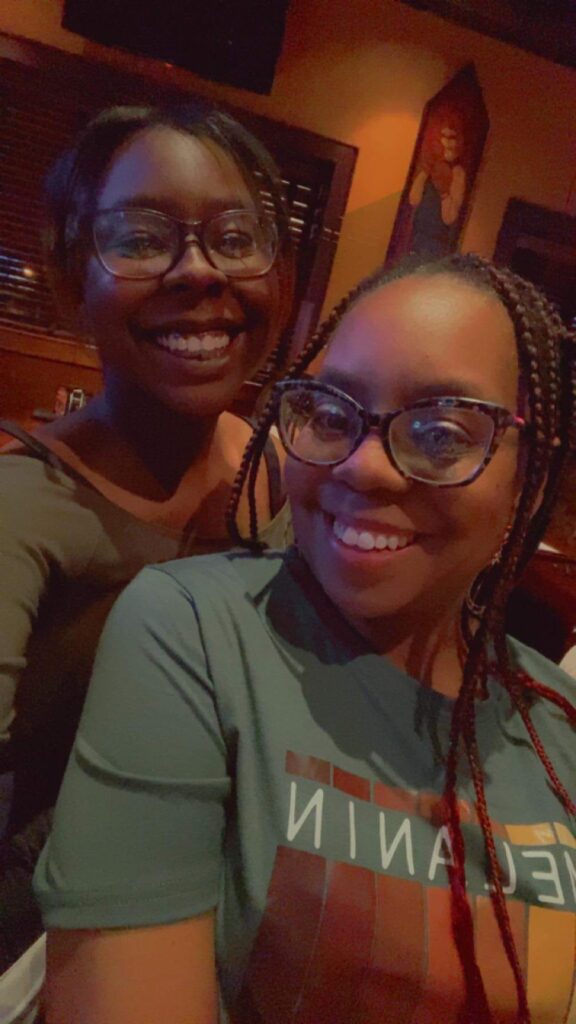 "My oldest daughter Aja Gullatte, on the days my husband couldn't take me, drove me to the hospital for procedures and treatments before Jesus in the mornings, in the wee hours of the night, and any time in between. On top of being a Mom to her daughter and a wonderful big sis to her siblings, making sure the household was straight while I was in the hospital and the months after. She stepped in and paid bills when I couldn't and I can't imagine what it must have been like for her to see me the way I was. She got the brunt of it because I didn't allow my other children to see me in the hospital or let them in on just how bad it really was. I don't have favorites. As a mom, your heart is big enough to love all your children the same but she has been with me the longest, the most, and we have grown up together. I don't know how I would have gotten through any of it without my husband and my children. They are who I fought so hard for and I'm extremely grateful to GOD for my life…I love you, my chocolate girl. I'm so blessed to be your Mom."
Caregiving is a profound gift for several reasons:
Unconditional Love: Caregivers offer support out of love and a deep sense of responsibility. They make countless sacrifices to ensure the well-being of their loved ones, often putting their own needs on hold.


Strength and Resilience: Caregivers display remarkable strength and resilience in the face of adversity, uncertainty, and challenges of cervical cancer head-on, providing a source of inspiration for patients.


Enhanced Quality of Life: Caregivers significantly improve the quality of life for those going through cervical cancer. Their presence and care create an environment where patients can focus on recovery and healing.


Complementary Care: Caregivers work hand in hand with healthcare professionals to ensure patients receive holistic care. Their contributions complement medical treatments and therapies.


Emotional Support: The emotional support caregivers provide is immeasurable. Knowing that someone cares deeply and is there for them can boost a patient's mental and emotional well-being, which can be instrumental in the healing process.

Where caregivers give so much to us, it is essential to recognize and support the caregivers as well. Providing caregivers with educational resources and support materials can help them navigate the complexities of cervical cancer and caregiving more effectively, offering respite care services allows caregivers to take breaks and recharge, reducing burnout and stress, caregivers may experience emotional and mental health challenges so access to counseling and support groups can help them cope with these issues, and lastly, acknowledging the vital role of caregivers within the community and society can go a long way in showing appreciation for their dedication.
Caregiving is a gift that plays an integral role in the journey of those affected by cervical cancer. Caregivers provide invaluable support, love, and strength during challenging times. We deeply appreciate and honor the contributions of caregivers in the challenges that come along with this disease. Through education, support, and gratitude, we can ensure that caregivers continue to play a pivotal role in the lives of those enduring cervical cancer, offering hope, comfort, and safety in their journey toward healing.