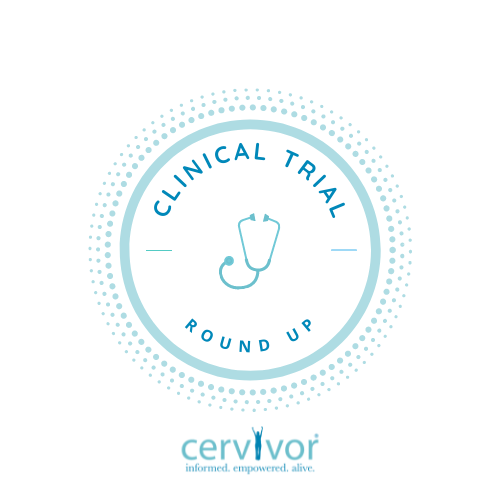 It is an exciting time for science and cervical cancer! There have been limited treatments for cervical cancer for several years but now we are seeing more clinical trials opening especially for metastatic and recurrent cervical cancer patients. If you have information on a clinical trial that you would like us to include, please email us at [email protected].
---
innovaTV 301 – GOG 3057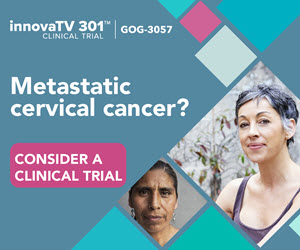 The innovaTV 301 study is testing a study drug, tisotumab vedotin, for people with cervical cancer that has spread or has come back after treatment. During the study, participants will receive either the study drug or chemotherapy treatment for cervical cancer. This study drug works in a new way and is designed to target cervical cancer cells.

Visit their website here.
---
E7 TCR T Cells for Human Papillomavirus-Associated Cancers

Human papillomavirus (HPV) can cause cervical, throat, anal, and genital cancers. Cancers caused by HPV have a HPV protein called E7 inside of their cells. In this new therapy, researchers take a person's blood, remove certain white blood cells, and insert genes that make them to target cancer cells that have the E7 protein. The genetically changed cells, called E7 TCR cells, are then given back to the person to fight the cancer.

Find out more here.
---
RTX-321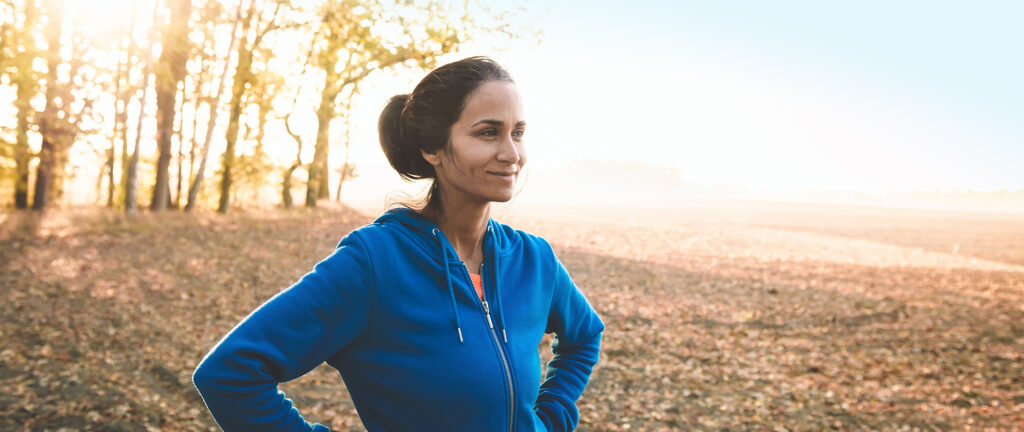 This Phase 1 clinical trial of RTX-321 for the treatment of HPV 16-associated cancers is an open label, multicenter, multidose, first-in-human dose escalation and expansion study designed to evaluate whether RTX-321 is tolerated, how much RTX-321 needs to be given, how often it should be given and if RTX-321 has anti-tumor activity against the cancer.
The trial is also assessing the pharmacodynamic effects of RTX-321 as measured by changes in number of CD8+ T-cells relative to baseline.

Visit their website to learn more.
---
Phase I & II Clinical Trial Resource

Mary Crowley Cancer Research is a specialized clinical research center that offers access to new investigational therapies through the administration of Phase I and II clinical trials.
Personalized approach to cancer research
Clinical trials are matched to molecular information found within each cancer patient
Qualified Physician Investigators add to the understanding of what drives cancer and create innovative research applications that attack these drivers
Patient-centric focus brings the newest clinical trial options to patients at a rapid pace
Visit their website to view current Phase I and II clinical trial opportunities.
---
Join us for an upcoming event over clinical trials!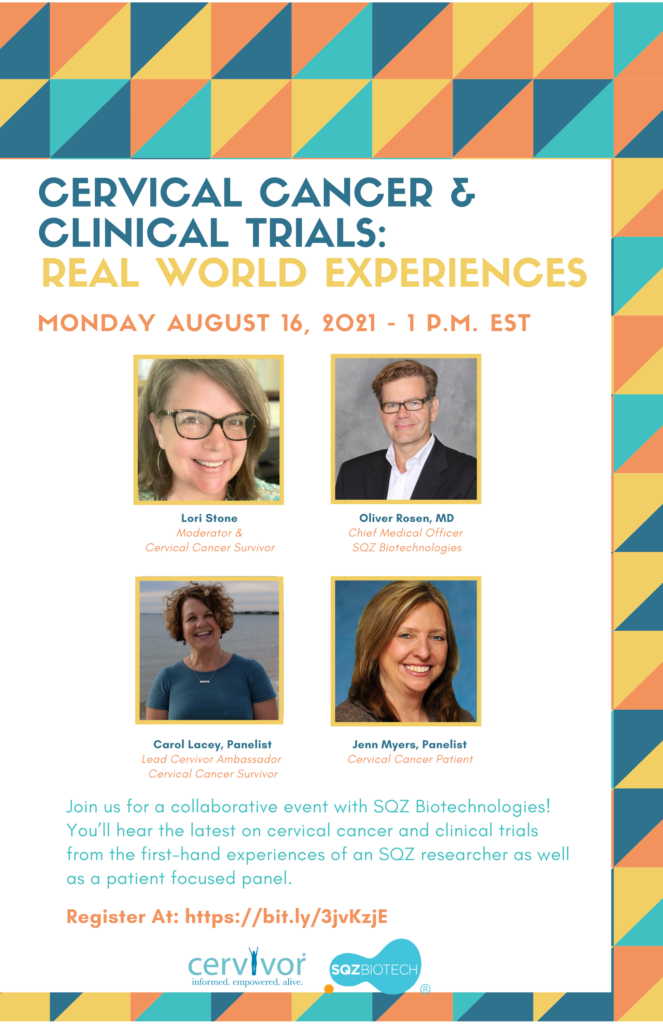 Don't miss out on learning more about clinical trials and the patient experience! Join us for a collaborative event with SQZ Biotechnologies! You'll hear the latest on cervical cancer and clinical trials from the first-hand experiences of an SQZ researcher as well as a patient focused panel.