Just as different as all of our cancer journeys are, so are our parenting styles and choices. My children were ages four and seven when I wrote this letter. They did not know their mommy had battled cancer twice during their short time on Earth. One day I will tell them the whole story and I hope they draw strength from it. But for now, I am so very thankful I was able to attempt to preserve their innocence throughout my treatments. They knew I had to go to the doctor often for my "tummy." They were six months and three years old at the time of my original diagnosis and ages three and six at the time of my recurrence.
They knew they had to be careful with my arm because of my PICC line. Upon reflection, I know I drew, and continue to draw, my strength from knowing they need me. They are the very reason I managed to smile through it all. Now that they are a few years older, they have some understanding and knowledge simply because of my cervical cancer advocacy efforts and fundraising events. They both enjoy sporting their teal and white and proudly bring me drawings or things they find that remind them of cervical cancer awareness ribbons.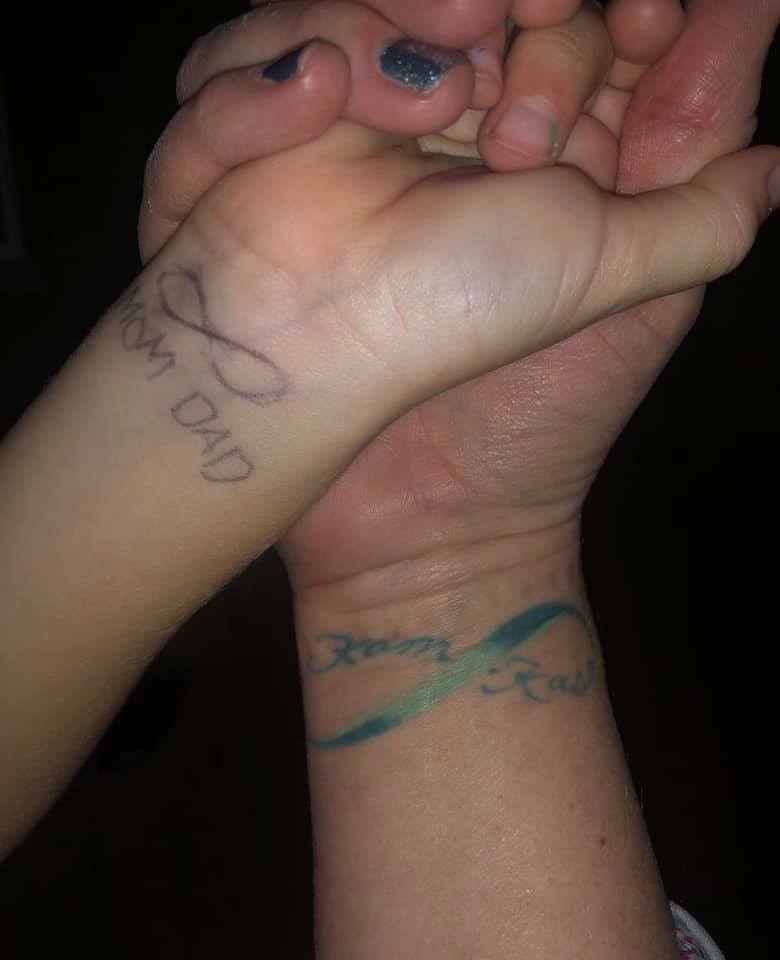 Dear Young Mom Going Through Treatments,
You are their safe place; their steady fortress of love, their ever-present cheerleader. Your kisses make all of their boo boos better and your hugs melt away all of their cares. A glance from you can make them feel as though they can conquer the world.
Though they haven't a clue, they are your total source of strength during these days.
I see you, and you are doing an amazing job.
I see your brow wrinkled with worry for them. Worrying if you are handling this season of life the right way, worrying about them overhearing adults at school talking about their mommy's cancer, worrying about what their tiny lives could be without you.
I see you grabbing your wig or hat, lathering concealer over your chemo-ridden raccoon eyes, and mustering up a smile to appear normal in the eyes of your children.
I see you planning your appointments strategically so as not to miss a baseball game or dance class. I see you insisting the doctor's office squeeze your weekly chemo session in on their jam packed Wednesdays because there are no after school extras to be missed. I see you biting your tongue and fighting back tears while the unknowing tell you how great you 'look' to be going through treatments and how wonderful it is that you 'feel' like being out at that ballfield and dance studio.
I see you soaking up as much rest as you can during their school hours and timing your medicines just right so you can make a futile attempt to be present during homework, dinner, baths, and story time.
You just want to make sure they get every ounce of the' normal you' there is.
Though you don't believe it now, your tiny sources of strength could never see you as anything less than their beautiful source of unfailing love.
Though they don't know it now, one day they will. One day they will look back, and realize just how beautifully and courageously strong you were for them.
You can do this.
Strength & Love from A Mom That's Been There
Tracie is a mother of two amazing boys, and along with her husband, they spend their time enjoying the beauty of Alabama. Tracie is a Cervivor School graduate, Cervivor Ambassador and a well-seasoned Lobby Day advocate.