It's probably time to address the elephant in the room – Stage IV cancer. Words that typically come along with this stage diagnosis are incurable, terminal, and life-threatening. In my case, my cervical cancer has metastasized and spread to my collarbone and armpit area. Compared with many, my Stage IV is 'minor' because it is not present in my blood, bones, or brain. BUT it is incurable. The goal is to treat until we reach a point of NED (No Evidence of Disease), a pseudo remission. And for the remainder of my time, I will need to regularly test for recurrence.
So, I'm not going to live forever; who is? And maybe I won't live as long as I hoped, but there are new advances in treatment daily! I don't discuss this part of my cancer journey very often because I refuse to give it any credence.
What I find curious is that I didn't invite that particular elephant into my room. It was placed there by others. I know cancer is an uncomfortable subject for many, but to quote Monty Python, "I'm not dead yet", so please don't treat me like I am!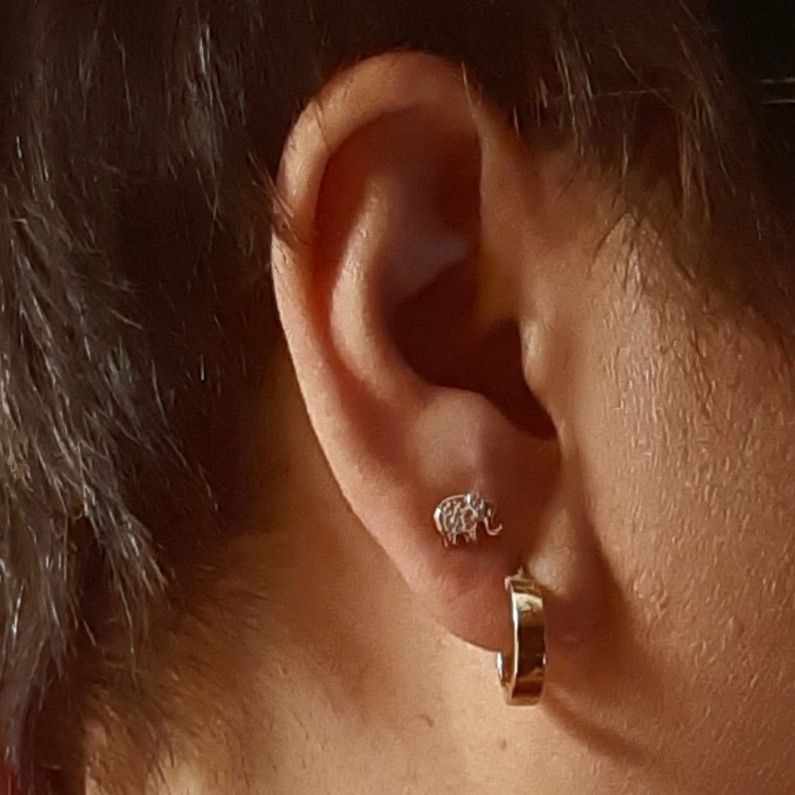 The elephant in my room is a very different beast. Meet Ganesha! Ganesha is a Hindu deity that is known as the remover of obstacles. He is a symbol of prosperity and wealth, and he is believed to bring good luck. This is definitely the elephant I need in my corner; a hopeful, powerful and positive force! 
I believe that "the diversity of faith should be appreciated and celebrated." (Stephen Mattson quote) That's why I'm so appreciative of any prayers, positive vibes, or good juju sent my way. I'll take it all and return it tenfold, should you need it! My ultimate goal is an honest relationship with my creator and maybe in my world, gods and elephants occupy the same space!
There are a few more elephants that I choose to have in my space and one of them is my support group. "In the wild, female elephants are known as fierce protectors. And when one of their sisters is suffering, they circle up around her. They close in tight, watch guard, and even kick dust around her to mask her vulnerable scent from predators. And yet, we are the same. This is who we are, and who we are meant to be for each other. Sometimes we're the ones in the middle. Sometimes we're the ones kicking up dust with fierce, fierce love. But the circle remains." – From the Festive Farm Co.
The last elephant in my room is my mom. She was the first lover of elephants I knew (a byproduct of living in Thailand). I fondly remember her collection of elephant figurines, turned towards the window to keep the bad luck at bay. Sadly, she passed from liver cancer ten years ago, but she would have been the first to lead the charge to circle up in support. And her wisdom and strength are ever present in my room (and life), because like elephants, love remembers.
And so, my journey continues. With a lot of faith, hope, love, support, and my elephants, I plan on living every day to the fullest!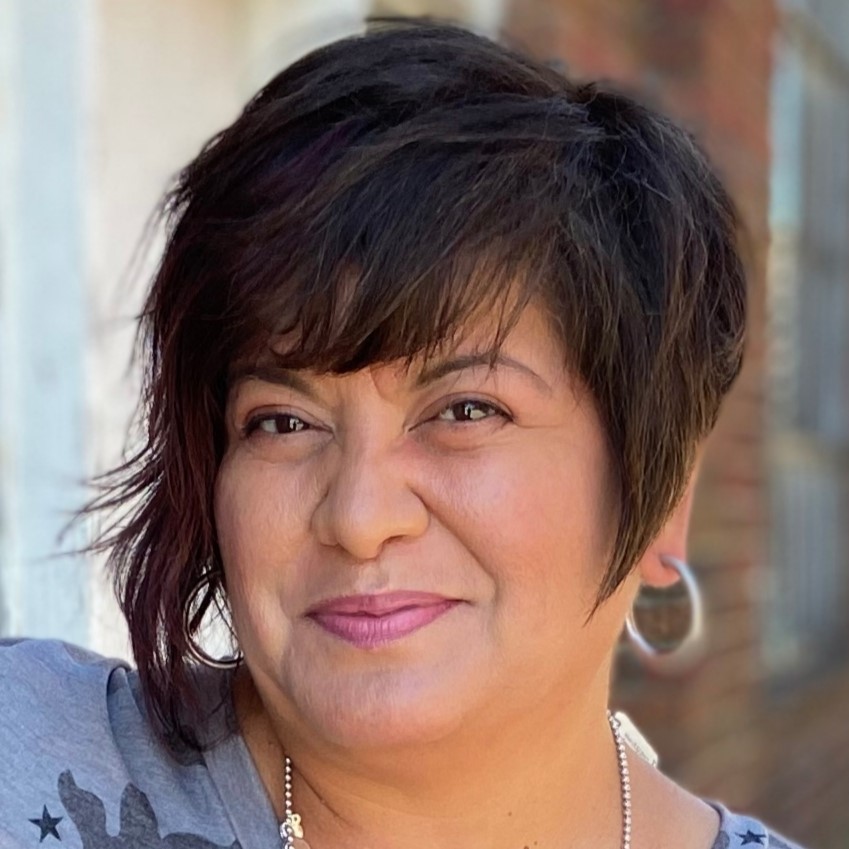 Christy K. Chambers is a world-traveling, military brat who moved to the east coast for college and never left. She currently resides in Monroe, North Carolina with her husband, son, and doggo, Ethel Mertz. A Jill-of-all-trades, she has had multiple careers in theatre, stage lighting, commercial printing, retail and paper arts. Christy was diagnosed with Stage IVb cervical cancer in May 2022 after she went for a routine Pap test. She completed round one of treatment in August 2022 and is currently being treated with immunotherapy.