In honor of the start of Women's Health Week and for Mother's Day, Cervivor kicked off the week with an open letter to young mothers going through cervical cancer treatment. Mother's Day is a day that brings a lot of feelings up for us in the Cervivor community and it's a reminder that motherhood is defined so differently for every single one of us.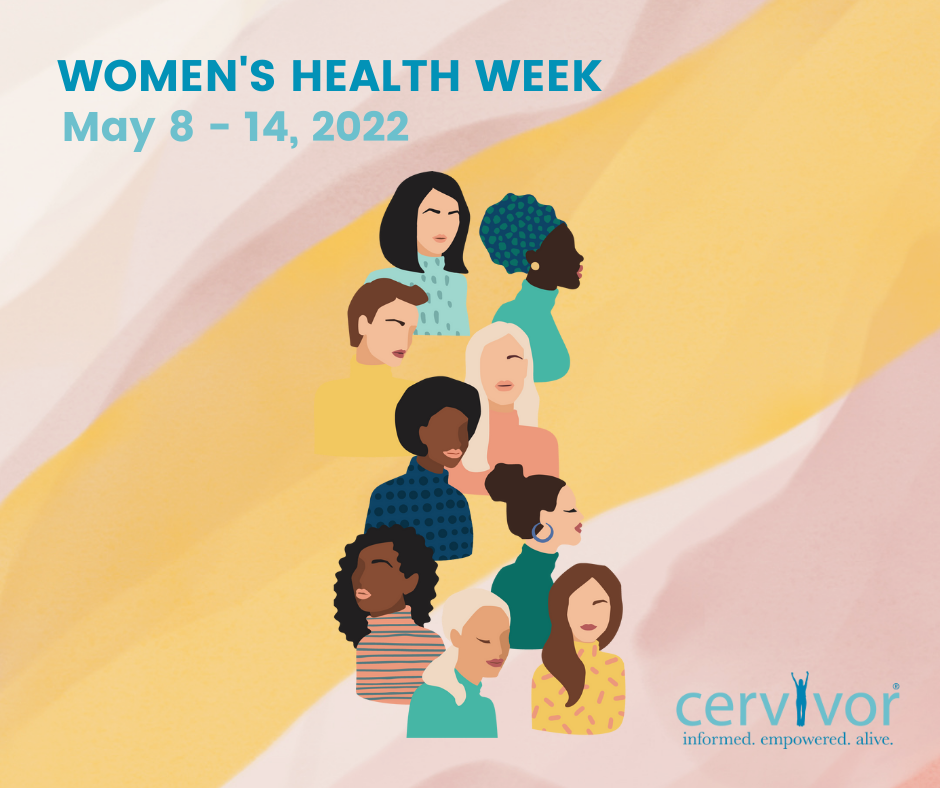 The awareness week, May 8-14, 2022, is led by the U.S. Department of Health and Human Services' Office on Women's Health to serve as a reminder for women and girls to make their health a priority. A sentiment that resonates with us from our Cervical Cancer Awareness Month campaign, Take Care of You in 2022.
This year's Women's Health Week theme is "Forward Focus: Achieving Healthier Futures Together."
Now is the time to put an emphasis on scheduling those screening and vaccination appointments, to put your mental and emotional health first, and to maintain and cultivate relationships with friends, family, and ourselves.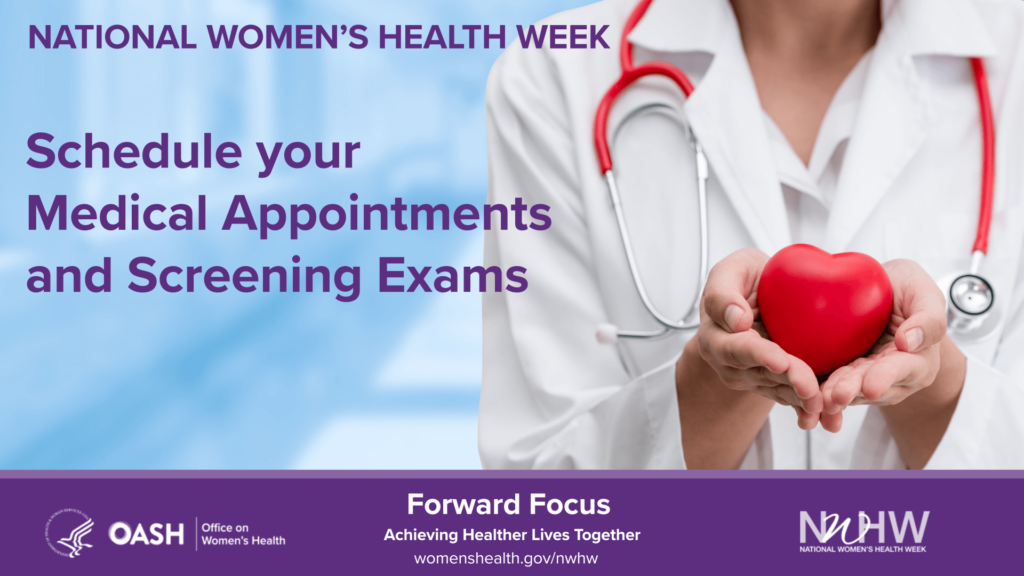 How do we focus on building a healthier path forward?
Screening and Vaccination 101
Take the time to schedule your annual physical and other health appointments. Have a conversation with your medical care team about any vaccines or preventive care you may have missed due to the pandemic. Check off your list of preventive tests which include cervical cancer screenings, mammograms, bone density scans, stress tests, cholesterol screenings, blood pressure screenings, physical exams, and other health screenings. Don't let the cost of preventive care stop you, there are several programs available to help with this.
Mental and Emotional Health
Make time to unwind and focus on things you enjoy. Finding healthy ways to help you manage stress levels like meditation, yoga, and reading can help maintain balance with mental and emotional health. If you notice changes in your mood, behavior, and thinking that cause disruption in your day-to-day life, check in with your medical care team for further assistance. You may also want to keep these resources in your toolkit for future reference.  
Nourish from the Inside Out
Eating a well-balanced diet can go a long way in a healthy path forward. Check out everything you need to know about healthy eating and dietary guidelines here. If you're a cancer survivor and are looking to for support in leading a healthier lifestyle beyond cancer, join our private Facebook group Survivor Slimdown.
Friends and Family
Stay connected with your friends, family, caregivers, and community. Talk with people you trust about your concerns and how you are feeling, it can truly help things feel less scary.
These are just a few ideas worth pursuing for a healthier path forward. Are you ready to take action?