We are thrilled to share some incredible news that fills our hearts with pride and gratitude: Our passionate and dedicated Founder and Chief Visionary, Tamika Felder, and our Chief Diversity Equity and Inclusion Officer, Kimberly Williams have both been recognized with awards from the American Cancer Society for their unwavering commitment to cervical cancer awareness and prevention. This recognition is a testament to our incredible work, and it's a reason for all of us to celebrate.
The American Cancer Society's acknowledgment of Team Cervivor's efforts is confirmation of the impact we are making on this critical issue.
Kimberly Williams was recognized with the Lived Experience Ambassador Award. She says, "What a surprise and honor to be acknowledged in this manner. Thank you ACS! This reminds me that my story matters and changes lives! I am an ambassador for change! Together we are better. My Cervivor story has power!"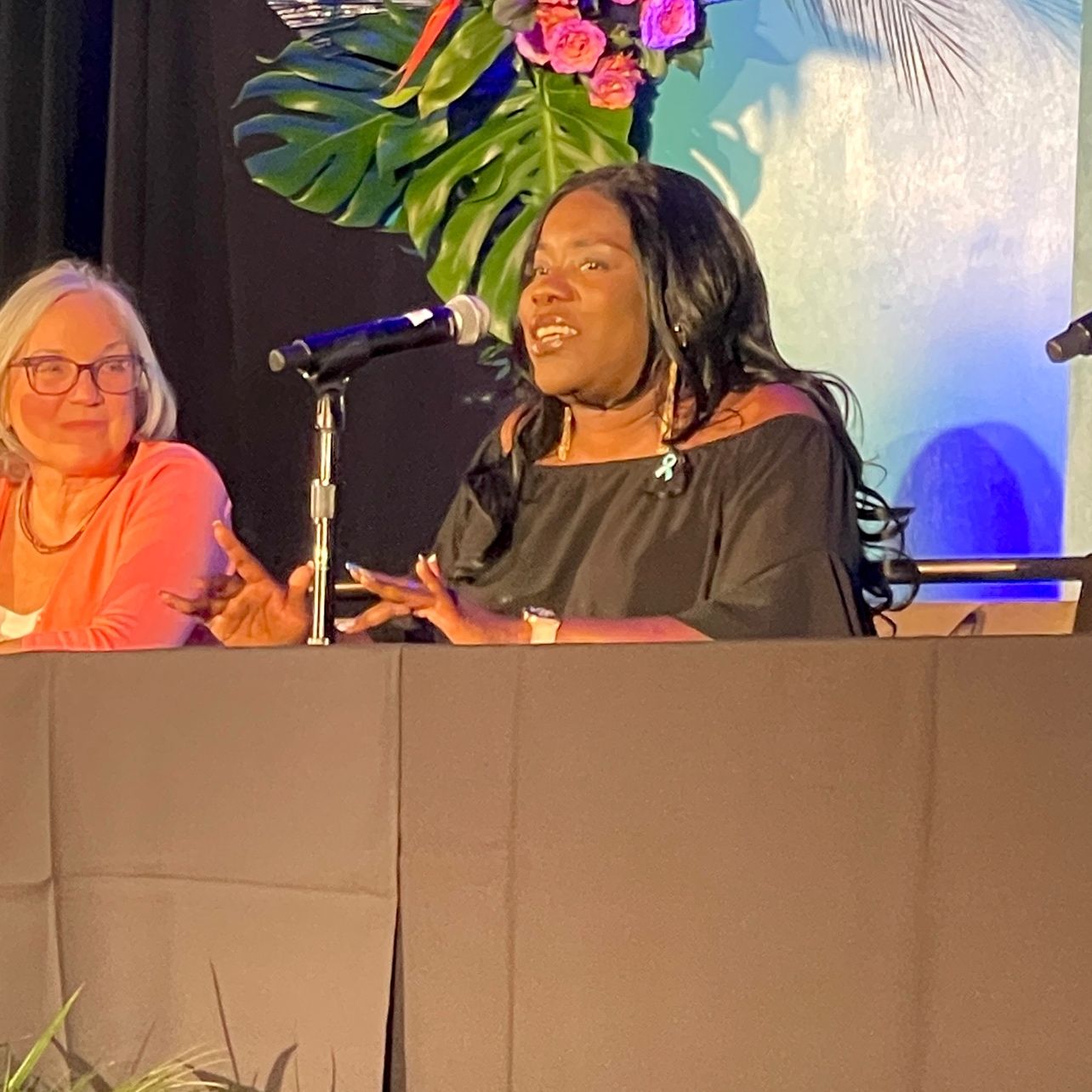 And Tamika Felder was awarded with a Mentor-Mentee award for her service as a steering committee member with the National HPV Vaccination Round Table and her 2023 Emerging Leader, Kiara Long, MPH, CHES. Kiara shares, "I attended the annual meeting for the American Cancer Society National HPV Vaccination Roundtable and the American Cancer Society National Roundtable on Cervical Cancer in Atlanta this week. I was overjoyed to have received the Mentor-Mentee Award with Tamika Felder. Words can't express how grateful I am for the opportunity to learn from her. I am honored to be a part of the Emerging Leaders program with such a dynamic group of women!"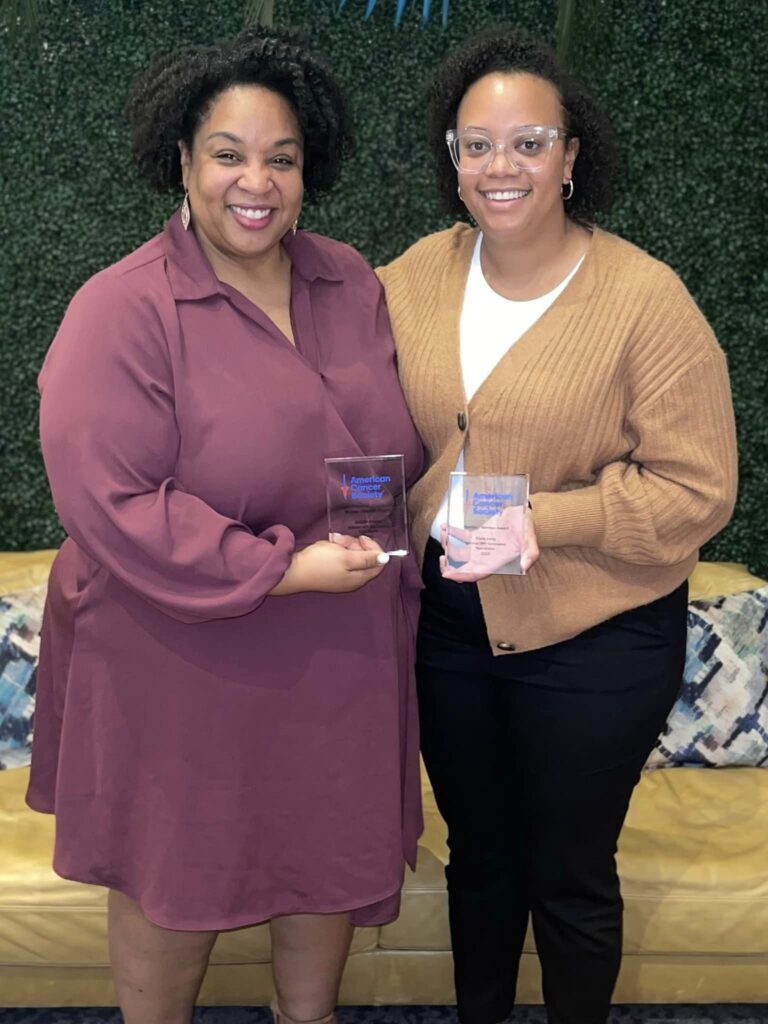 Our cancer journey is like any advocacy endeavor. It has its highs and lows but it is through unwavering dedication and imperative partnerships that we've reached this milestone. The tireless commitment to raising awareness, offering support, and advocating for prevention, early detection, and vaccination has not gone unnoticed. Team Cervivor's collective efforts along with the partners at the American Cancer Society have helped save lives, educate communities, and support those impacted by cervical cancer.
We know that this recognition isn't just all about the accolades, it serves as a reminder that our work is truly making a difference. Our voices are being heard, and our actions are creating change. Together, we have helped make significant strides in cervical cancer prevention, and we have no doubt that the future holds even greater achievements for our community.
Let's continue our journey together, advocating for cervical cancer prevention, supporting those who need it, and sharing our voices to make a difference. We look forward to celebrating many more successes with our community at large. Together, we can and will make a difference.