Give 8/28 is a national giving day dedicated to supporting Black-led nonprofits. Cervivor is sharing the incredible impact of your support on our mission to eradicate cervical cancer and improve the health outcomes of Black women and marginalized communities.
At Cervivor, we are committed to addressing the disparities in cervical cancer education, treatment, and prevention among Black women. Our mission is to empower individuals with knowledge and resources so they have access to care, promoting early detection, and ultimately, reducing the burden of cervical cancer in our communities.
1. Diversity, Equity, and Inclusion: As Cervivior continues its longstanding commitment to diversity work with the addition of Kimberly William's role as the Chief DEI Officer, Cervivor has expanded and developed four diverse private groups to provide a safe, relatable space for members to express how cervical cancer impacts their lives and their communities.
2. Advocacy and Education: Along with our premiere educational patient advocacy program, Cervivor School, and the Cervical Cancer Advocacy Retreat for Communities of Color, our team and dedicated volunteers have been working tirelessly to raise awareness about the importance of regular screenings and HPV vaccinations. By participating in community events, health fairs, and online campaigns, we aim to normalize conversations around all things cervical cancer.
3. Support for Cervical Cancer Patients, Survivors, and Thrivers: We offer emotional and practical support to those diagnosed with cervical cancer. From connecting patients with our support group, Creating Connections, to providing educational resources, we strive to create a strong network of empathy and care during their journey no matter where they are located.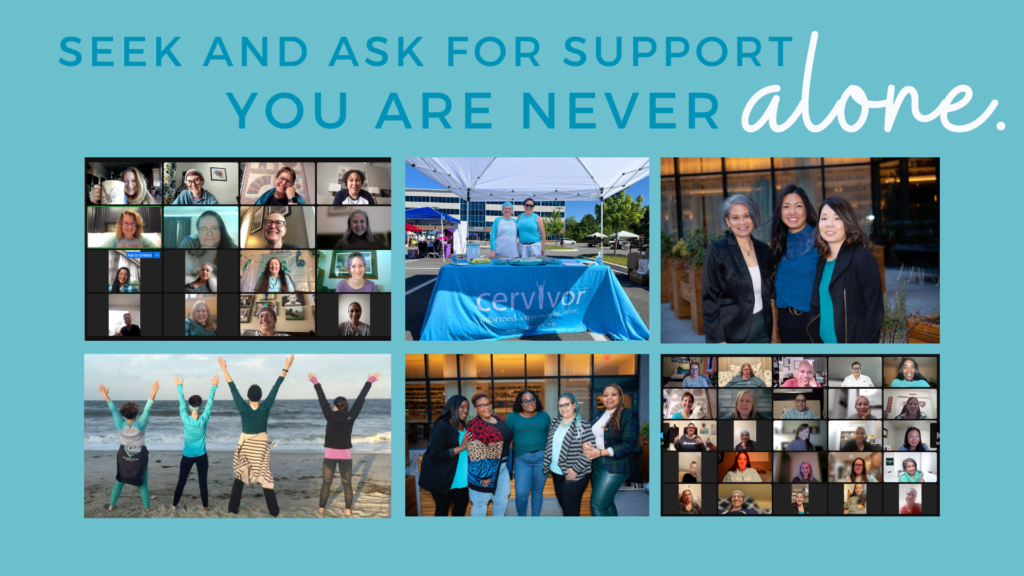 Give 8/28 is a pivotal opportunity for us to expand our reach and amplify our impact even more. Your generous contribution on this day will directly enable us to:
Expand our educational initiatives to reach more communities.
Provide increased access to diverse, equitable, and inclusive spaces for those impacted by cervical cancer.
Strengthen our advocacy efforts to eliminate disparities in cervical cancer outcomes.
How can you help?
1. Donate: Visit our donation page on August 28th to contribute towards our Give 8/28 campaign. Your support, no matter the amount, will make a significant difference in the lives of those we serve.
2. Spread the Word: Share our mission and the importance of Give 8/28 with your friends, family, and colleagues across all social media platforms. Together, we can create a ripple effect of positive change.
3. Volunteer: If you're passionate about cervical cancer and health equity, consider joining our team of volunteers. Your skills and time can contribute to making a lasting impact.
By supporting Cervivor on Give 8/28, you are directly contributing to our efforts to eliminate cervical cancer disparities within our communities. Together, we can achieve better cervical cancer outcomes for Black women and marginalized populations.
We thank you for your unwavering support. We look forward to standing beside you on Give 8/28 and beyond.