The Fall Virtual Cervical Cancer Patient Advocacy Retreat for Communities of Color, held on October 28th, was an inspiring and informative event that brought together cervical cancer survivors and speakers dedicated to closing the gap in cervical cancer disparities. The retreat aimed to provide a platform for empowering and educating communities of color across the globe to become advocates in the mission to end cervical cancer. With a dynamic lineup of speakers, engaging and impactful conversations, and a clear advocacy action list, the retreat left attendees feeling empowered and equipped to make a difference in their communities and beyond.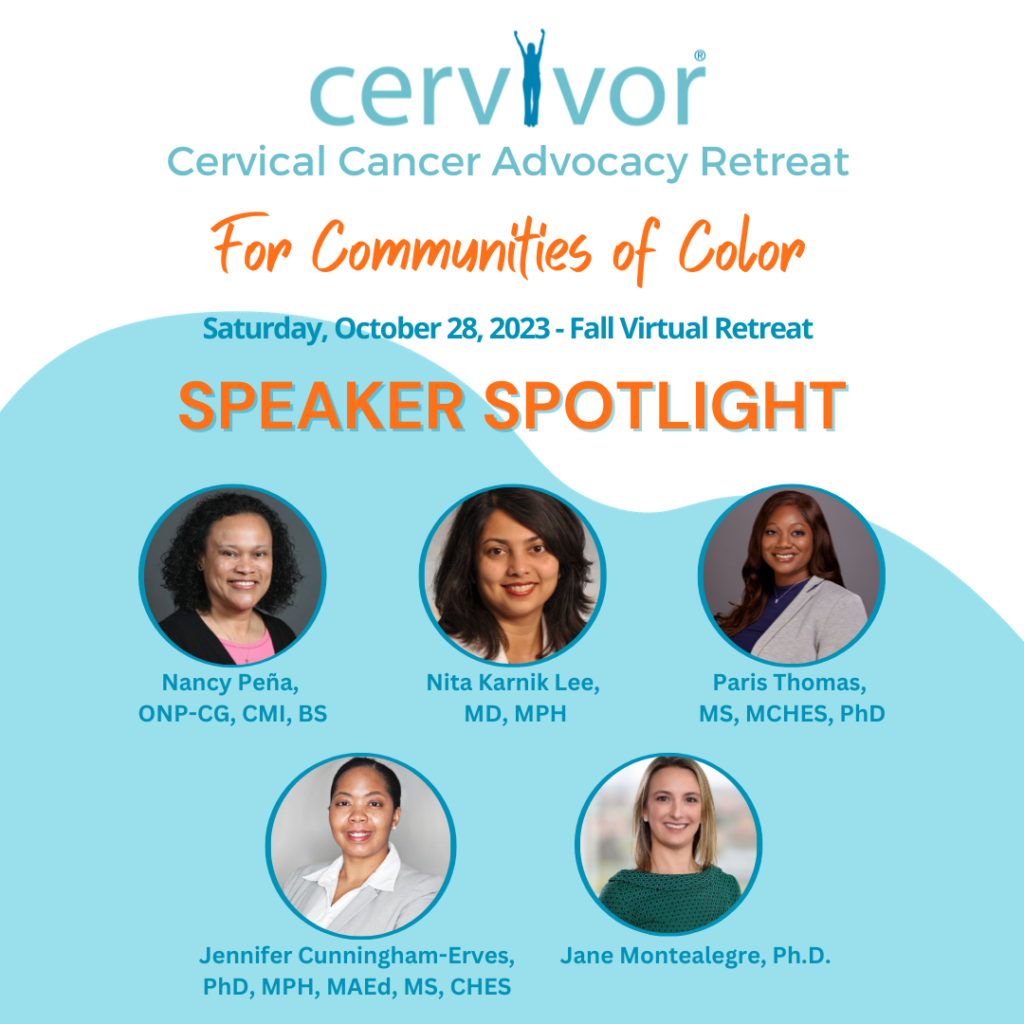 The retreat's success was undoubtedly due to the incredible speakers who graced the virtual stage. Each speaker brought unique insights and experiences to the table, making the event an unforgettable experience for all who attended:
Throughout the retreat, attendees from across the globe engaged in meaningful conversations and breakout discussions that shed light on various aspects of cervical cancer and advocacy. Several survivors logged in from islands in the Caribbean and a large group of survivors gathered together in Milicent Kagonga's home, a Cervivor Africa Ambassador, to learn more about patient advocacy.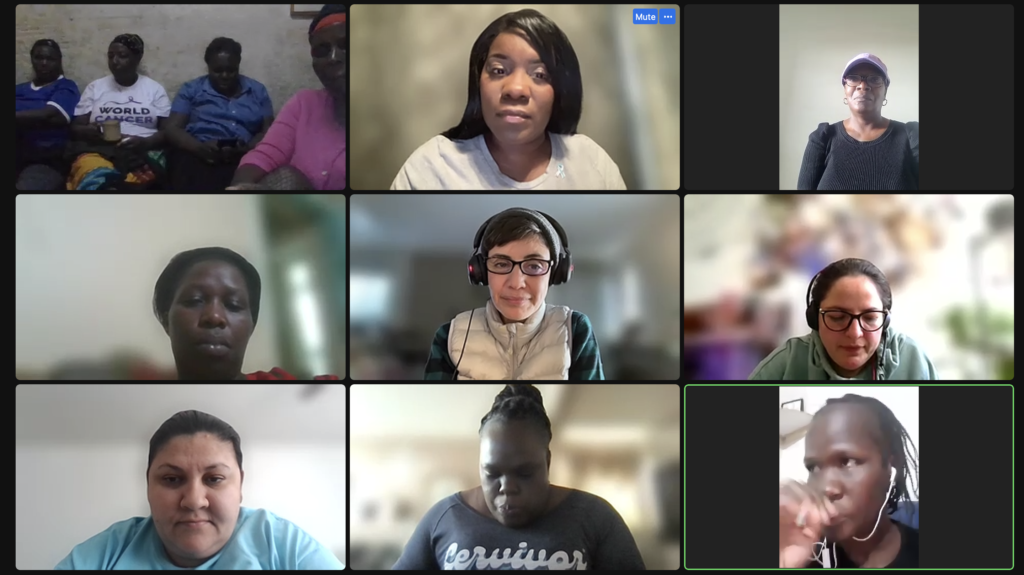 But the retreat didn't just stop at discussions; it moved the speakers and empowered attendees with a clear action list to ensure that the knowledge gained translated into impactful change:
Advocate for Improved Access to Healthcare: Support initiatives to increase access to cervical cancer screenings and vaccinations within communities of color.

Attendees expressed the importance of holding workshops to share screening and vaccination information not only for the public but to bridge the gap between patients and providers.


Education and Awareness Campaigns: Join Cervivor, inc. and participate in community-driven awareness campaigns to educate individuals on the importance of cervical cancer prevention, early detection, and self-advocacy.

Attendees expressed the need to bring men into the discussion as cervical cancer impacts the entire family structure and the very virus that causes 5 more cancers.


Community Engagement: Strengthen partnerships within their communities and collaborate with local organizations to promote cervical cancer awareness and advocate for accessible healthcare services.

Community outreach days with mobile screening and vaccination clinics are necessary to communities who do not have regular access.
In closing, the Fall Cervical Cancer virtual retreat has been a powerful journey of connection, support, and empowerment. As we reflect on the stories, insights, and shared strength of our attendees, we are reminded of the urgency to end cervical cancer once and for all. Together, we can make a difference. Whether you're a cervical cancer patient, survivor, caregiver, or an ally in this fight, your voice and your actions matter. Join us in raising awareness, advocating for regular screenings and vaccinations, and supporting research for better treatments. Let's unite to ensure that one day, cervical cancer is a thing of the past. Together, we can make this vision a reality. Join us in our mission by visiting cervivor.org, and together, we can help end cervical cancer.
Lastly, Cervivor, Inc. would like to thank our generous sponsors for supporting our mission of educating and empowering individuals impacted by cervical cancer to take action and create change in their local communities and beyond. Thank you to Seagen, Genmab, Roche Diagnostics, St. Jude Children's Research Hospital HPV Cancer Prevention Program, and Genentech.