⚠️ This content may be triggering for some. Includes infertility and pregnancy. ⚠️
Dearest Cervivor Community,
Happy Survivorship Month! No matter where you land, it's a reason to celebrate. Even if you're just celebrating today. We all get so caught up in milestones. It's hard not to. Comparisons are everywhere and we all just want so much more time. But what I've learned over the years is that each new day is really the greatest gift. One day at a time.
Beyond National Cancer Survivor Month, I've got a bunch of reasons to celebrate. June is also my birthday month (yay for birthdays!), and today marks the anniversary of my radical hysterectomy at Johns Hopkins in Baltimore, Maryland.
Twenty-one years! I remember when the hospital called to confirm my surgery. I was 25 years old, shocked and terrified that I wouldn't get to see my 26th birthday. I pleaded with the scheduling coordinator to schedule surgery after my birthday. I thought, if this was it, I was at least going to celebrate one last time. But I didn't get my way. My radical hysterectomy to rid my body of the cervical cancer tumor that was taking over was scheduled for June 14, 2001, at 7 am. I walked myself into the operating room, got up on the table, and woke up hours later – forever changed, both physically and mentally.
I didn't know then how my own diagnosis with cervical cancer would play a role in my own life, as well as the lives of others. I couldn't even imagine my current role as a patient advocate, and leader in the cervical cancer patient advocacy space. It certainly wasn't a goal of mine, but I just created what I wished I'd had. This "work" has been life-changing, fulfilling, difficult, triggering, and yet one of the greatest joys of my life. I'm proud of what we've built together as a community. My dedication to our cause is greater than ever before.
The last few years have been challenging to say the least. We've weathered so much together, and now we can include an ongoing pandemic to that list. During the pandemic we kept the community going with virtual events. In fact, it was during one of those virtual events that I met someone so very special from our community, Ginny Marable.
Ginny joined us for several events and was even a speaker at our September 2020 Cervical Cancer Summit. While I was learning more about Ginny, unbeknownst to me, she was also learning more about me. She saw my true desire to be a mom, and the heartbreak that it would probably never happen due to my hysterectomy.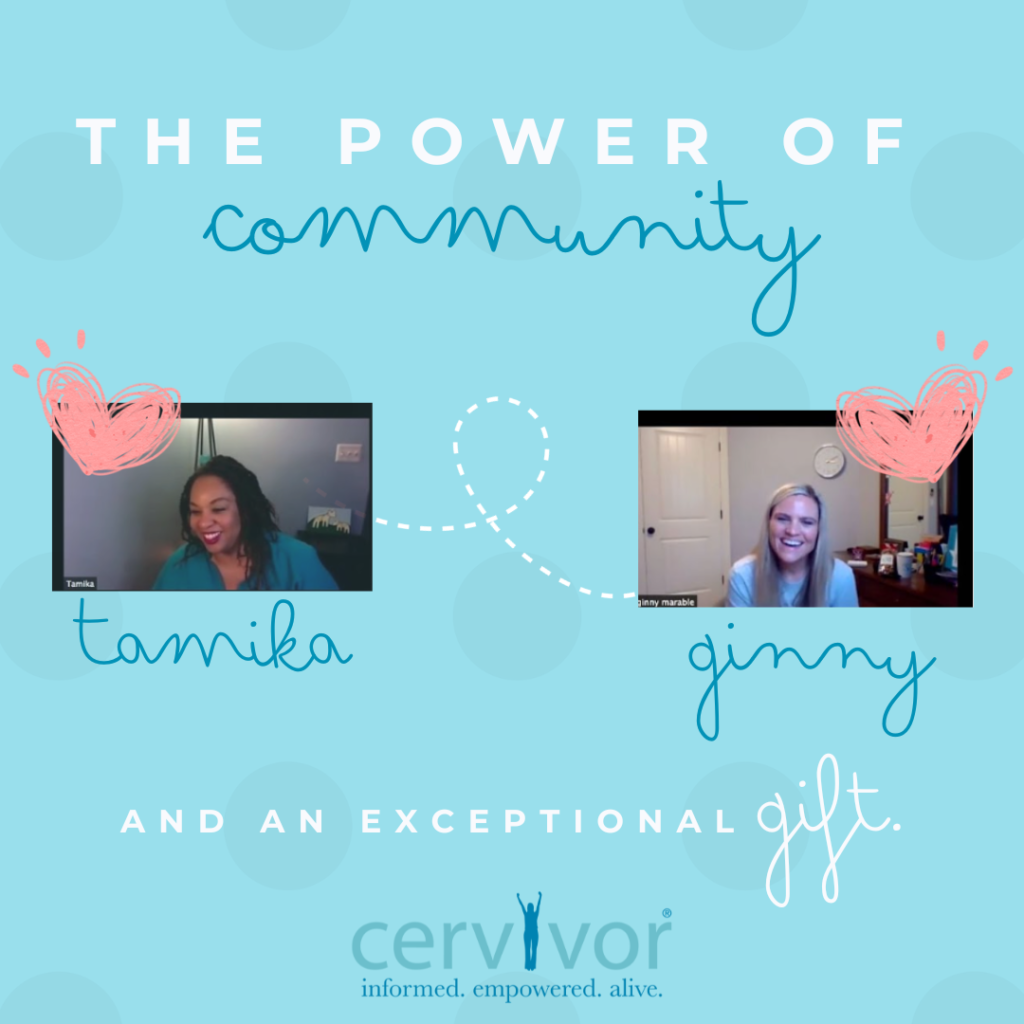 Fast forward: Ginny and her husband Sean began their path to parenthood via a gestational carrier. She shared their beautiful journey with us as a community, as well as on social media. When her twin boys were born, I was so elated for them, but if I'm honest, I also felt that familiar ping that I would never experience that moment. But I was just so happy for her, that feeling of sadness was fleeting.
Another short fast forward: Ginny reached out to me for a phone conversation. Never in my wildest dreams could I have known how that call would have changed my life. I mean, I haven't even met Ginny in person – only through our virtual space. So, I'd like to make June even more memorable by sharing with my Cervivor community at large that Ginny is giving me an exceptional gift that I never imagined could be bestowed on me – motherhood.
Ginny has simply taken the power and love of this community to an entirely different level. We shared our unique story with Insider and you can read about it here.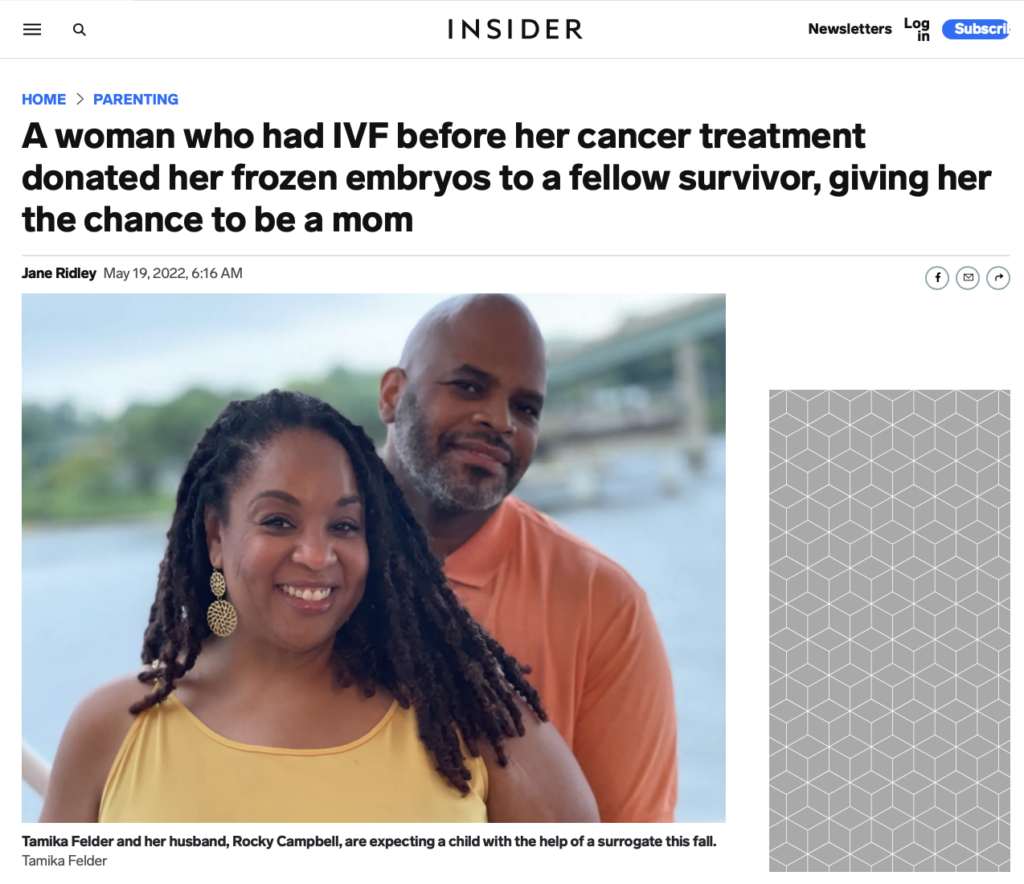 My hope is that you will feel all the love, and our "Cervivor Spark". But simply, thank you, Ginny!
With Love and Gratitude,

Tamika Felder
Chief Visionary, Cervivor, Inc. 
21-year Cervivor
Mom-to-be