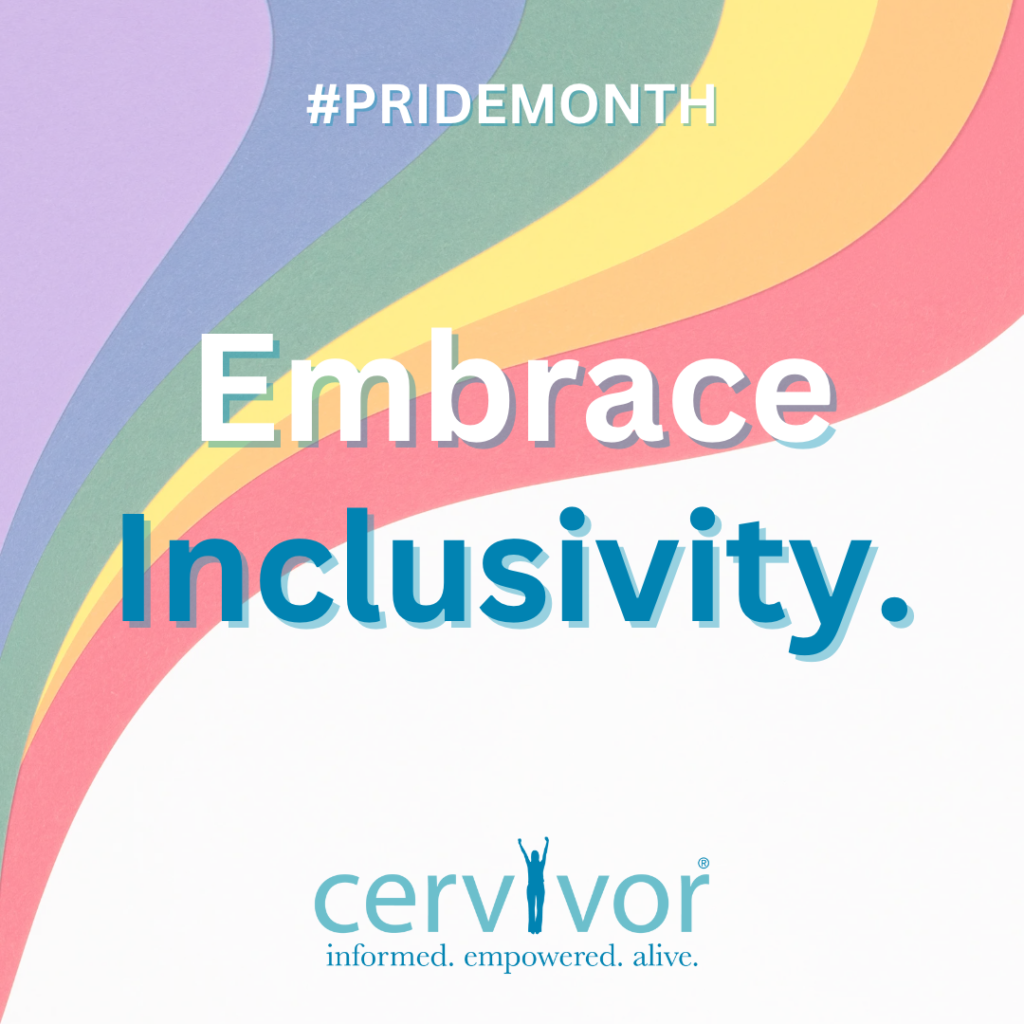 It's officially Pride Month so let's talk about it, embracing inclusivity.
Language has the ability to shape our perceptions, build understanding, and foster a world where everyone feels seen, respected, and celebrated. By using inclusive terms and adopting inclusive language, we can create an environment where people of all gender identities and sexual orientations can express themselves authentically without fear of judgment.
Remember, words like "cisgender," "non-binary," "genderqueer," "pansexual," and "asexual" hold immense significance by validating and honoring the diverse experiences and identities within the LGBTQIA+ spectrum. Let's educate ourselves and others, not just on pronouns but on the beautiful tapestry of identities that exist. By doing so, we pave the way for a world that embraces and celebrates the full spectrum of human diversity.
Cancer disparities within the LGBTQIA+ community are a pressing concern that demands attention. Multiple factors contribute to these disparities, including social determinants of health, limited access to healthcare services, and unique behavioral risk factors. LGBTQIA+ individuals often face discrimination and stigma, which can lead to higher rates of tobacco and alcohol use, as well as mental health challenges.
Additionally, inadequate healthcare coverage and cultural insensitivity can create barriers to early detection, prevention, and timely treatment. Addressing cancer disparities in the LGBTQIA+ community requires comprehensive efforts, including targeted outreach, education, and policy changes to ensure equitable access to healthcare services and reduce the burden of cancer in this marginalized population.
Cervical cancer poses a significant health concern for individuals within the LGBTQIA+ community, highlighting the importance of inclusive and comprehensive healthcare practices to address the unique needs and experiences of all individuals, regardless of their sexual orientation or gender identity.
We encourage and support individuals who identify as LGBTQIA+ to share their stories. Each personal narrative has the power to create empathy, break down stereotypes, and change the future to reflect the change we want to see. 
We are Cervivor and we want you to know that you are never alone. Your story matters!